The three main forces blowing up global politics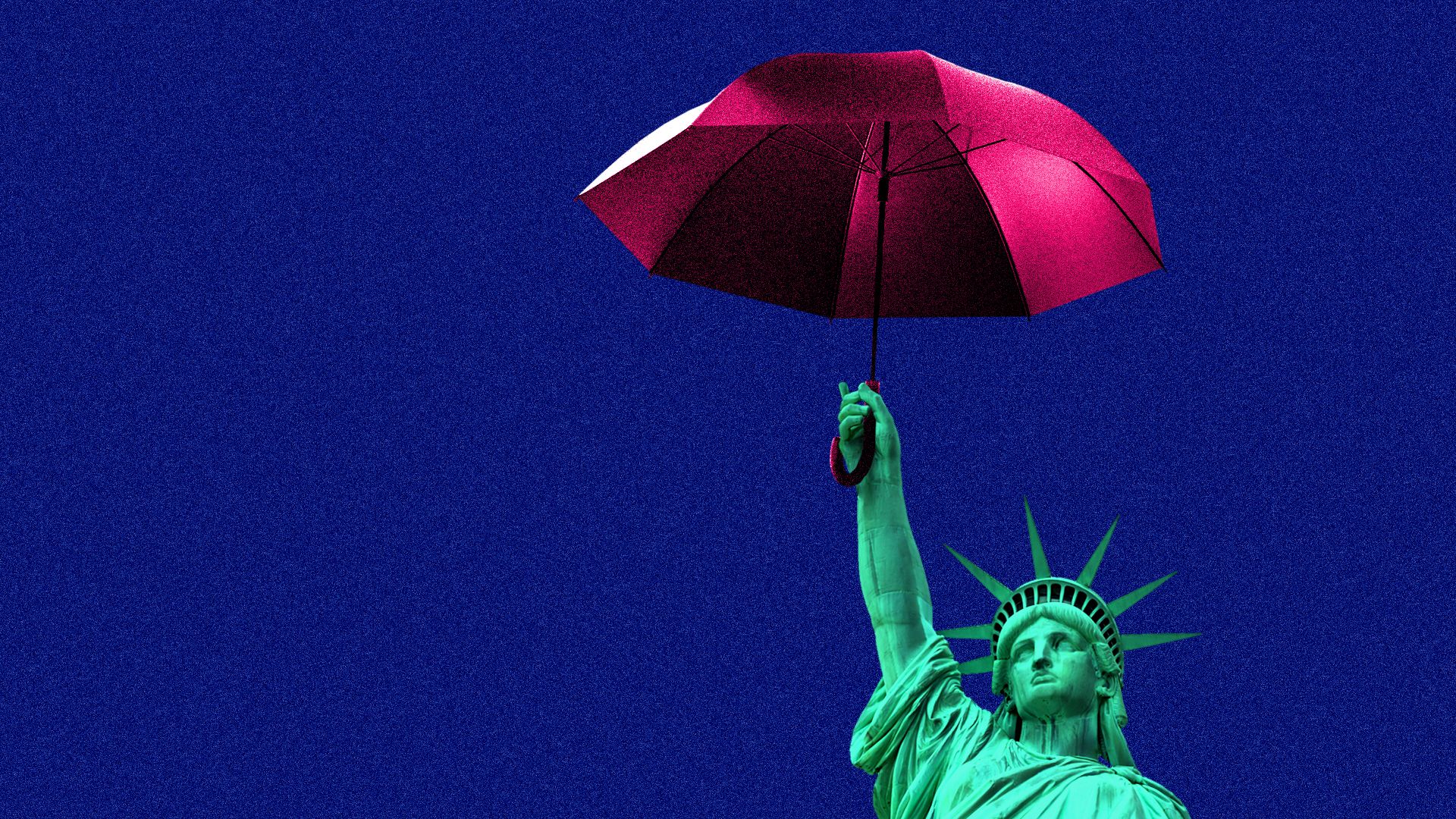 As public fury in the U.S. has peaked again and again in recent months, it's become clear that the nation is not experiencing a single crisis. Instead, an angry trio of storms — revolts against immigrants, globalization, and establishment leaders and institutions — are churning independently and of their own logic.
Why it matters: The three forces — the same that have been roiling Europe — could go on for decades, experts say. And when they are played out, the West is likely to be a very different world, although it's difficult to discern even the outlines of what may be coming.

"There is no going back to the pre-crisis world. The chapter in history defined by globalization, euphoria and singular American dominance is over."
— William Burns, president of the Carnegie Endowment, tells Axios.
Background: The American discontent has been building since the 1990s. In Europe, its origins are more recent. But across the democratic West — in the U.S., Britain, Hungary, Italy, Sweden and more — the two-year eruption of public wrath has been exceptionally volatile and, for those attempting to grasp and address it, vexing.
One symptom, says Stanford University historian Francis Fukuyama, has been people reverting to a tribal mentality, perceiving a threat to their status and social culture and lashing out as a response.
Though the trio of forces are independent, their simultaneous arrival gives them a combined punch — a virulent threat to the U.S.-led order established after WWII to prevent a new great power war and to create the conditions for broad prosperity.
The big picture: None of the crises are flashes in the pan. As we've reported in recent weeks (here, here and here), all three could last years and longer.
For much of the time since 2016, many world leaders and others thought — or hoped — that if only President Trump, Brexit or some other person or thing were removed from the picture, the challenge to the existing system would subside.
But historians and other scholars say Trump and Brexit are only symptoms of the age.
There is no obvious, equally potent counterforce working against them.
Adding more to the turbulence, all of this is happening against a backdrop of demographic change in which the developed world's population is aging and shrinking, automation is threatening to wipe out half of all jobs, and the climate is changing.
Robert Kagan, author of the new book "The Jungle Grows Back," argues that the developed world appears to be turning back to the more Darwinian rules that prevailed prior to World War II. "It picks up where it left off," he tells Axios.
The bottom line: Wherever global order lands next, no expert I spoke with forecast that the world goes back to the pre-crisis "normal."
Go deeper:
Go deeper