Secretive startup Aeva unveils a sensor box for self-driving cars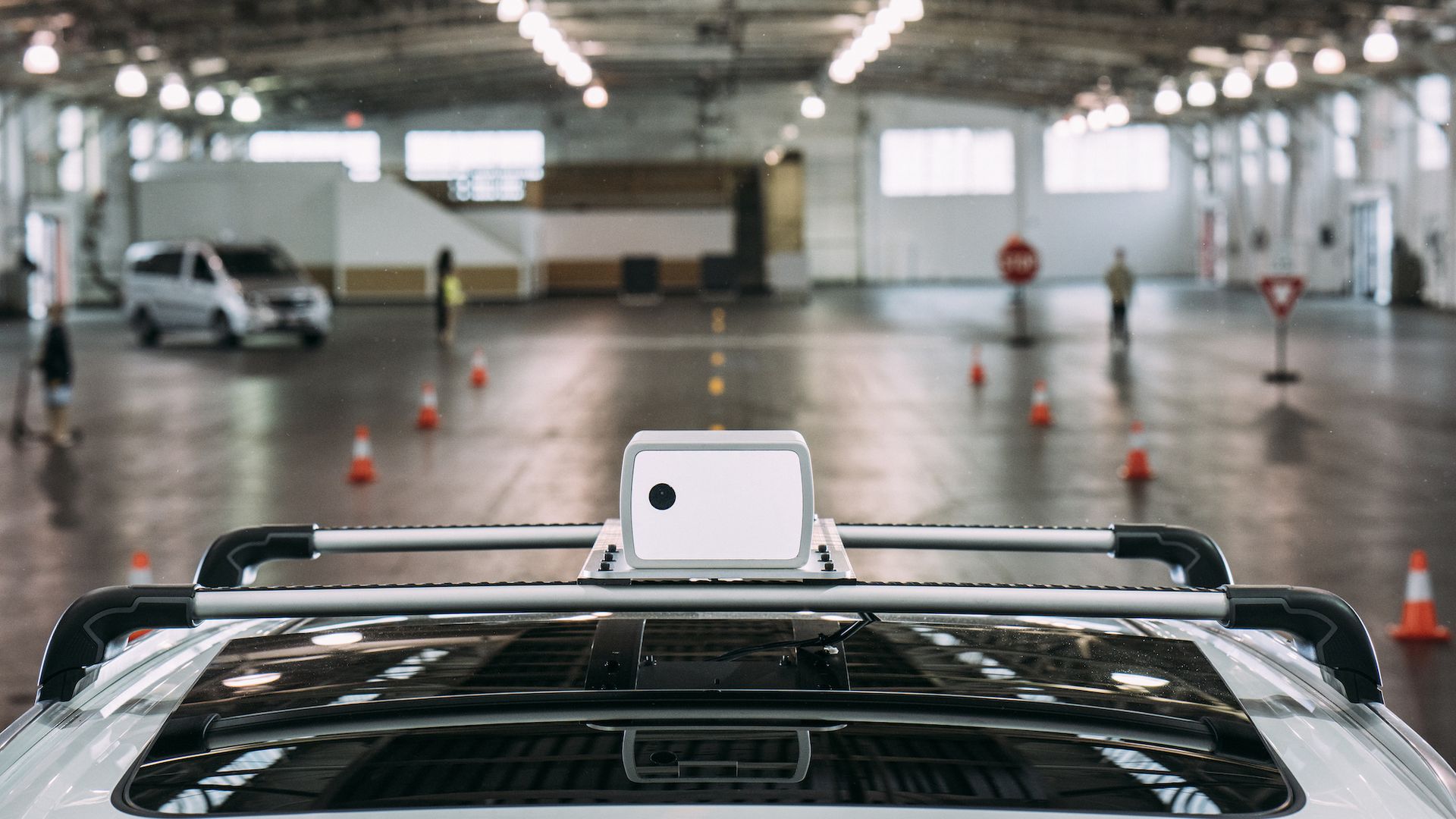 Aeva, a secretive Silicon Valley startup co-founded by two former Apple engineers, has unveiled its first product: a box it says can replace the cobbled-together sensor units that sit on top of self-driving cars.
Why it matters: Sensors are one of the critical technologies in autonomous driving as they enable the cars to "see" their environments.
The box: Aeva's box aims to bring together the camera, lidar (light detection and ranging) and radar sensors collected atop self-driving vehicles in an efficient, self-contained way.
The main difference in Aeva's approach to lidar from most other companies, it says, is that its sensors send out a continuous light wave instead of light pulses. So instead of collecting a series of frames (lidar maps surroundings by measuring how quickly a light pulse reflects back) and having to calculate its movements, it can directly measure its velocity and predict where it's headed.
That makes the system a sort of cross between lidar and radar, another common sensor used in self-driving cars. Other companies have been exploring this approach as well, as the New York Times noted last year.
Of course, self-driving cars will still need additional sensors around the car, such as on the sides.
Business: Aeva says a number of customers are already incorporating its sensor boxes into their vehicles. It declined to name any of these customers, but said they include major automakers and ride-hailing companies.
Funding: Aeva has raised $45 million in seed and Series A funding from Lux Capital and Canaan Partners, among other investors.
Go deeper