The surprise love affair of 2018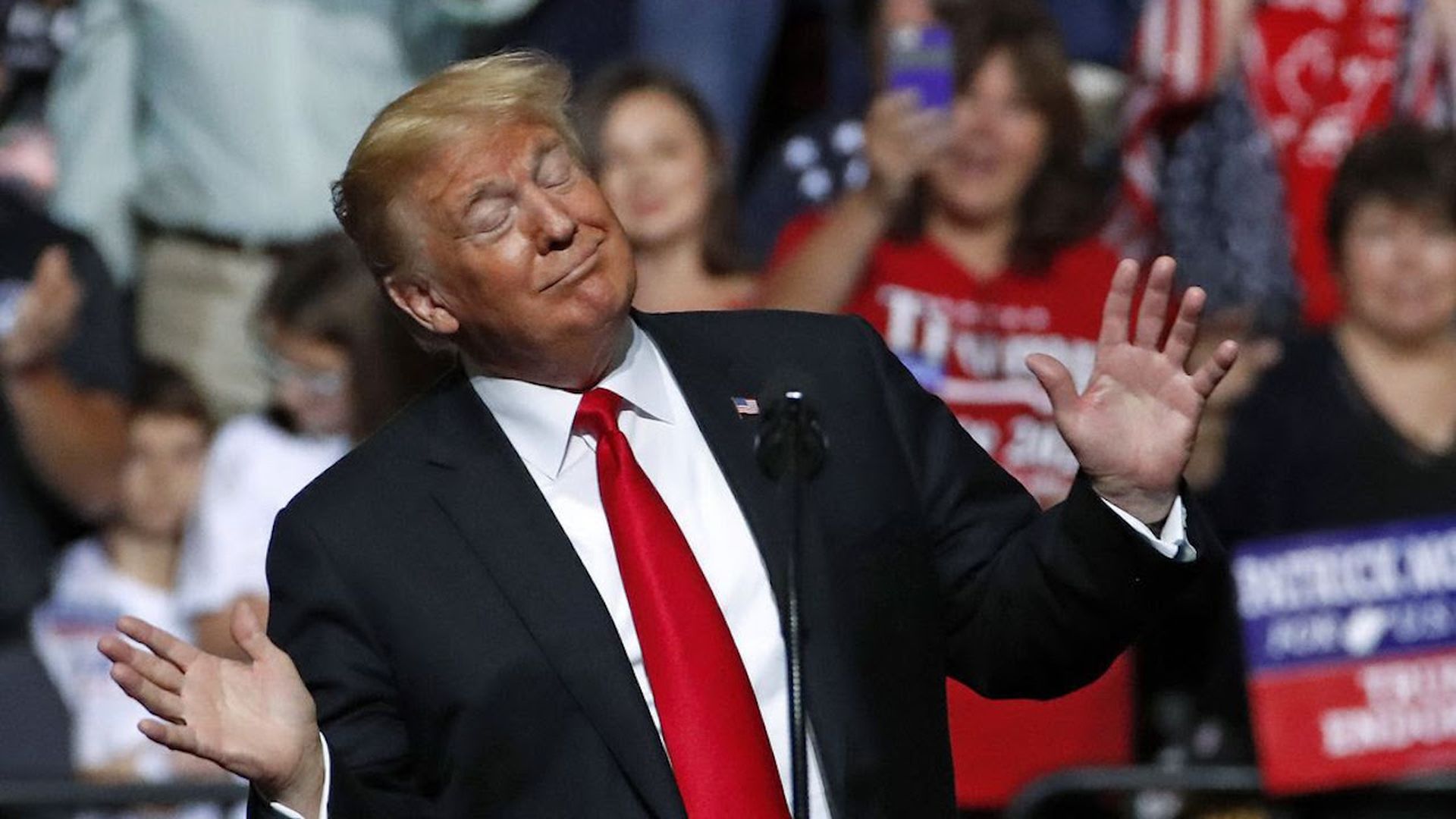 President Trump, rhapsodizes about North Korean dictator Kim Jong-un last night at a rally in Wheeling, West Virginia:
I like him. He likes me. ... And then we fell in love. OK? No, really! He wrote me beautiful letters. And they're great letters. We fell in love. Now they'll say [imitates anchorman]: "Donald Trump said they fell in love. How horrible how horrible is that? So unpresidential!"
That echoed a Trump soliloquy during his epic press conference at the UN:
We have a very good relationship. He likes me. I like him. We get along. He wrote me two of the most beautiful letters. When I showed one of the letters — just one — to [Japanese] Prime Minister Abe, he said, 'This is actually a groundbreaking letter. This is an incredible — this is a historic letter." And it is a historic letter. It's a beautiful — it's a beautiful piece of art. 
Be smart: Kim runs a murderous, autocratic regime that has not only called for America's destruction, but built nuclear-armed missiles to actually do it.
Oh, before the love letters, Kim warned: "I will surely and definitely tame the mentally deranged U.S. dotard with fire."
Go deeper