Trump tells GOP to "do what they think is right" on Kavanaugh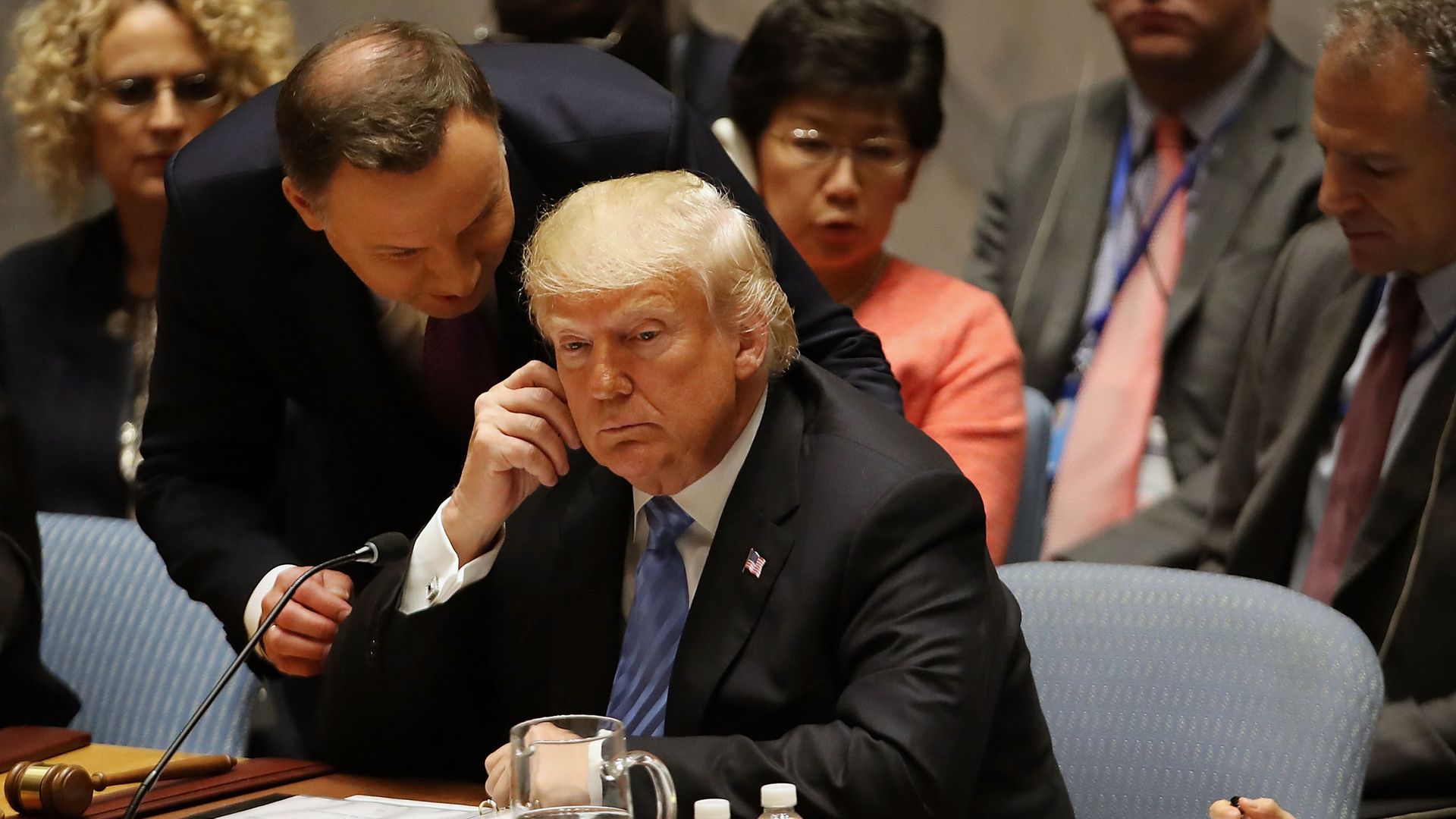 President Trump told reporters Friday that Republican senators "have to do what they think is right" on the Brett Kavanaugh vote, adding that he found Christine Blasey Ford's testimony to be "very credible."
The big picture: Trump said he has not considered a back-up nominee to replace Kavanaugh, and that he found Kavanaugh's testimony to be "incredible" and "something I hadn't seen before." Note that Trump also has the power to order an FBI investigation into the allegations against Kavanaugh, as several senators have requested, but he has yet to say if he will do so.
Go deeper