Powerful earthquake triggers tsunami in Indonesia, killing 384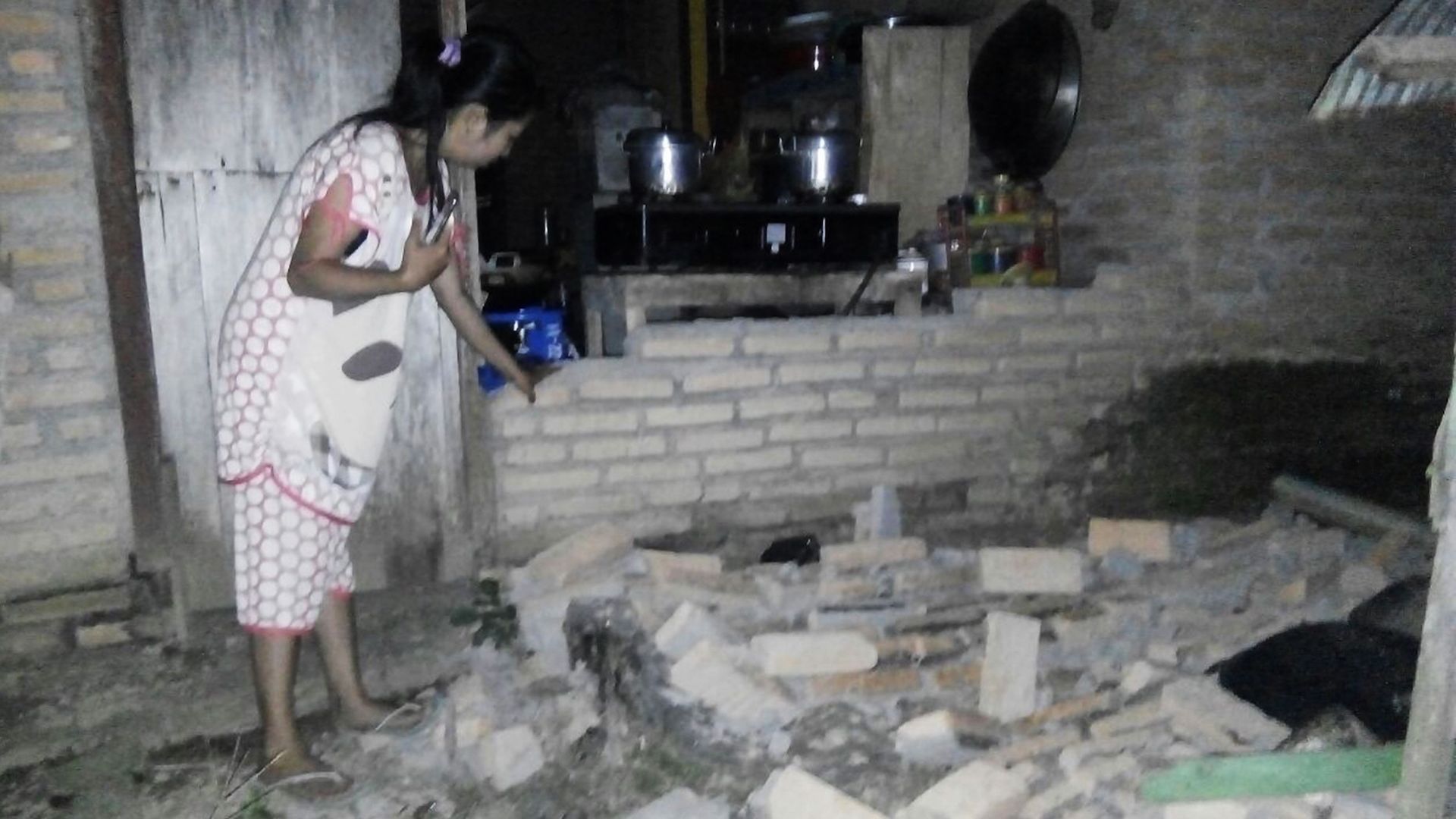 A powerful 7.5 magnitude earthquake struck northern Indonesia on Friday, northeast of the town of Donggala on the island of Sulawesi. The strongest quake was followed by a damaging tsunami in Palu, the provincial capital with a population of about 335,000.
The details: The earthquake has been followed by numerous strong aftershocks that are also capable of causing significant damage. Early reports from the region suggest widespread damage to homes, along with tsunami-related damage in Palu. Videos posted to Twitter showed onlookers watching as giant waves crashed ashore.
According to Reuters, the tsunami reached six meters, or about 18 feet, in height. At least 384 have been reported dead, with hundreds more injured or missing.
"The situation is chaotic, people are running on the streets and buildings collapsed," Dwikorita Karnawati, who heads Indonesia's meteorology and geophysics agency, told Reuters. "There is a ship washed ashore."
Tsunamis are caused by the sudden displacement of the sea floor during a powerful quake, which can displace large amounts of water and send it sloshing toward shore, building in height as it approaches shallower depths.
The backdrop: Indonesia sits along the so-called "ring of fire" in the Pacific, making it vulnerable to earthquakes and other geological hazards.
Editor's note: This article has been updated to include more information on the tsunami height and death toll.
Go deeper