Macedonia's future hangs in the balance with naming referendum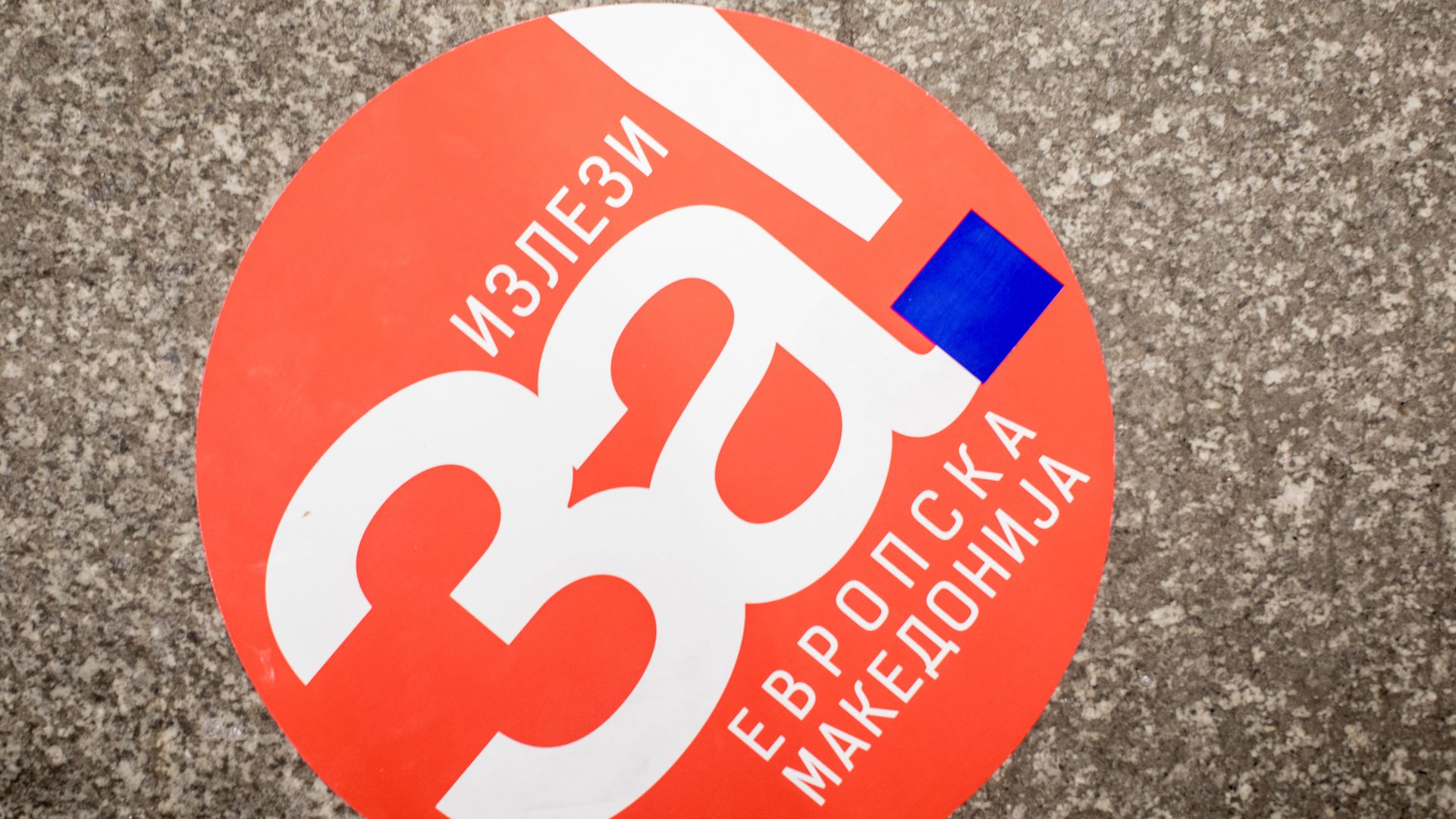 Macedonians will head to the polls this Sunday to vote on the historic Prespa agreement that could end a 27-year diplomatic impasse with Greece, which has refused to recognize the country's name since it declared independence in 1991. The agreement could also set the Balkan country on a long-desired path to NATO and EU accession.
Why it matters: For Balkan countries seeking NATO and EU membership, Macedonia's success would signal that the door is open. By lighting a pathway to Euro-Atlantic integration, Washington and Brussels could also leverage a "yes" vote to promote democracy and stability in the region, while signaling to the Kremlin that its continued meddling won't be tolerated. Either way, the referendum's outcome will have significant geopolitical implications for Europe and the U.S.
Under the agreement, the Republic of Macedonia would be renamed the Northern Republic of Macedonia. Here are the key players and what's at stake:
For: Greek Prime Minister Tsipras and Macedonian Prime Minister Zaev lead support for their countries, with backing from the U.S., EU and NATO. Notably, President Trump has also lent his support, as did Secretary Mattis on a recent visit to the country.
Against: Unsurprisingly, Moscow opposes any prospects for NATO enlargement. The vote follows accusations from the U.S., the EU and others that Russia has taken active measure to undermine the referendum. This summer, Athens expelled two Russian officials for fomenting opposition to the agreement. Factions in both Greece and Macedonia, including Macedonia's nationalist party, also oppose any compromise and pledge to boycott the vote.
What to watch: A minimum of 50% of the electorate must go to the polls for the vote to be valid. If the referendum passes, Macedonia will need to embark on a series of steps to pave the way for NATO membership, including adoption by its parliament of the contentious constitutional change, and parliamentary ratification by Athens. If the agreement falls apart, so too will Macedonia's Euro-Atlantic aspirations.
Jonathan Katz is a senior fellow with the German Marshall Fund of the United States.
Go deeper