Big e-commerce embraces old retail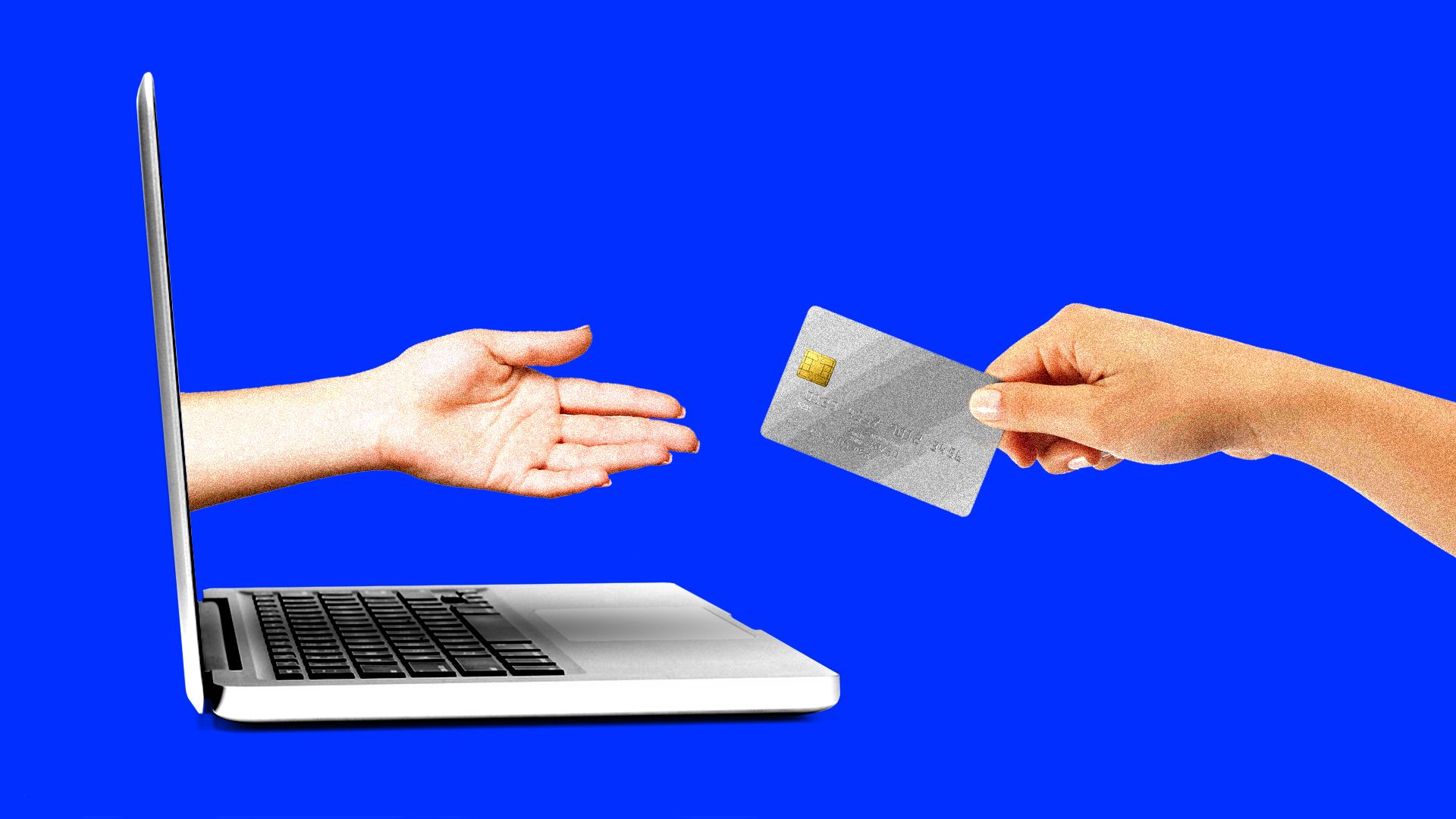 Amazon has reached staggering heights and revolutionized shopping in the U.S. and beyond, but CEO Jeff Bezos still sees a threat: the physical stores he has supposedly vanquished.
The big picture: For all the hoopla around e-commerce, physical stores continue to command some 90% of the retail pie in the U.S. — and will for at least another decade, experts predict. That has left Amazon and other online retailers preparing to set up their own physical stores, with the aim of capturing as much of the remaining pie as they can.
What's going on: Big chains have shuttered stores, but U.S. physical retail is alive and well.
By the numbers:
But the big players in both worlds are betting that the future of retail will be a hybrid of online and offline, pairing the perks of each model. Large Chinese retailers have been at this for years, and now Amazon is embracing the strategy too, opening its third Go store in Seattle earlier this month and planning 3,000 more by 2021.
"You don't get a full picture of your consumer if you're only online or offline."
— Alibaba spokesperson Brion Tingler
There is logic to the hybrid strategy. In a physical store, you can touch what you're about to buy and take it home right away. Online, you can order something delivered to your door with a single click.
New retail gives you some of both: it injects tech into physical stores, and gives online platforms brick-and-mortar homes.
Shoppers transition seamlessly between both experiences.
An example is the cashier-less corner store, like Amazon Go, where you grab your snacks and just walk out. Machine vision takes care of checkout.
Amazon has some competition in this space. Silicon Valley startup Standard Cognition has developed automated checkout and is working with four retailers to outfit their 70,000 U.S. stores with the tech, co-founder Michael Suswal tells Axios.
Reality check: Unmanned stores and smart checkout are already mainstream in China. JD.com has 20 unmanned stores, including one abroad in Indonesia. And Alibaba owns and operates 64 futuristic supermarkets. Both are also peddling the technology to over a million smaller shopkeepers in China.
The key advantage to brick-and-mortar stores is that they control shoppers' experience. And physical stores are leaning into this, thinking carefully about cool interior design or top-notch customer service to make the schlep to the store worth it.
Younger, digital-first brands moving into physical retail make sure their stores are Instagram-ready to attract millennials and Gen Zers.
Reformation, a women's clothing store, uses iPads so shoppers can build virtual shopping carts. Then, when they enter dressing rooms, the clothes they picked are waiting for them, in all the right sizes.
Neighborhood Goods, a startup with $6 million in venture capital money, is calling itself "the department store of the future." The store will have about 25 small brands — from sneakers to bedroom furniture to contact lenses — in the form of pop-ups within a big open space. In the middle, there'll be a restaurant.
"We're not trying replace Nordstrom's or Macy's. ... We're trying to emulate retail as it was 100 years ago. It's about an experience that has been specifically curated for where you are."
— Neighborhood Goods co-founder Matt Alexander
Amazon doesn't intend to be left in the dust. Thursday, it opened a store in New York City called "Amazon 4-star." The shop features goods with 4-star ratings or higher on the site, and swaps out the offerings based on what's trending locally.
Go deeper