In presidential elections, Indonesia risks rolling back democracy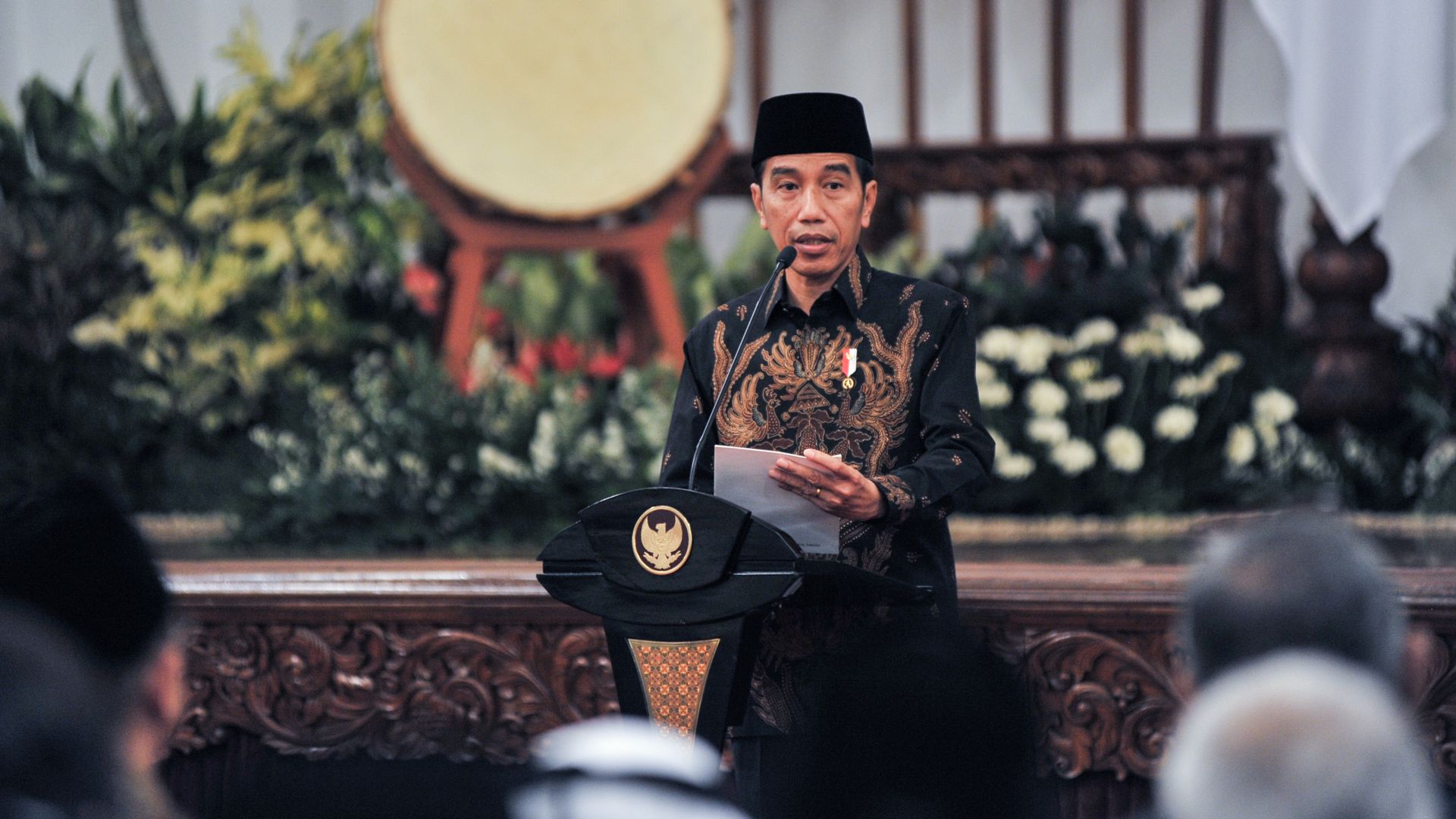 Indonesia, the third-biggest democracy in the world, will hold presidential elections next April. Since the late 1990s, when the economy crashed, the corrupt Suharto dictatorship collapsed, and the country appeared to be falling into chaos, Indonesia has stabilized and held multiple free presidential elections.
Yes, but: Although the country has made enormous progress since 1998, potential dangers remain. Islamist groups, many allied with a Trump-like populist former lieutenant general, have recently gained power, and the elections could put Indonesia on a democratic backslide.
The background: Last year, Islamist groups spearheaded a smear campaign and massive rallies to unseat Jakarta's Christian, ethnic Chinese governor, who eventually wound up in jail for blasphemy. These same groups may use their growing power in the Indonesian streets, and the threat of a fragile economy, to defeat the current president, Joko Widodo, known as Jokowi.
Although a Jokowi win is still the likeliest scenario, he cannot take it for granted. Jokowi has not delivered on many of the promises of his 2014 campaign, during which he was an Obama-like figure of hope for some Indonesians. Corruption and money politics remain problems, strong growth rates have not made a major dent in unemployment, and Jokowi has not fulfilled his vows to improve the human rights climate. Moreover, Indonesia is considered one of the "fragile five" of developing economies whose currencies, like the Turkish lira, have plummeted against the U.S. dollar, and its high share of foreign-denominated debt could put it at risk in a global financial crisis
Jokowi's challenger, Prabowo Subianto, seems to relish the idea of ruling as a strongman. A former lieutenant general and Suharto's erstwhile son-in-law, Prabowo has repeatedly suggested rolling back Indonesian democracy. On the campaign trail, he is likely to broadcast a nationalistic platform and possibly stoke anti-minority sentiment, which could easily spread in a country with the fourth-largest number of Facebook users in the world and a long history of violence against ethnic minorities.
What to watch: Indonesia is less fragile than countries such as Turkey. But if a global emerging markets crisis hits and investors come hunting harder for Indonesia, and Jokowi and his economic team cannot respond effectively, economic fears — combined with Prabowo's support from powerful Islamist groups — could put the former army man over the top.
The bottom line: If Prabowo wins, it might signal that populism, with authoritarian elements, will have started to take over Southeast Asia. Such a shift might make an already combustible region even hotter, and undermine the stability of the anchor of Southeast Asia.
Joshua Kurlantzick is Senior Fellow for Southeast Asia at the Council on Foreign Relations.
Go deeper