Scoop: Michael Bloomberg becomes House Dems' $100 million man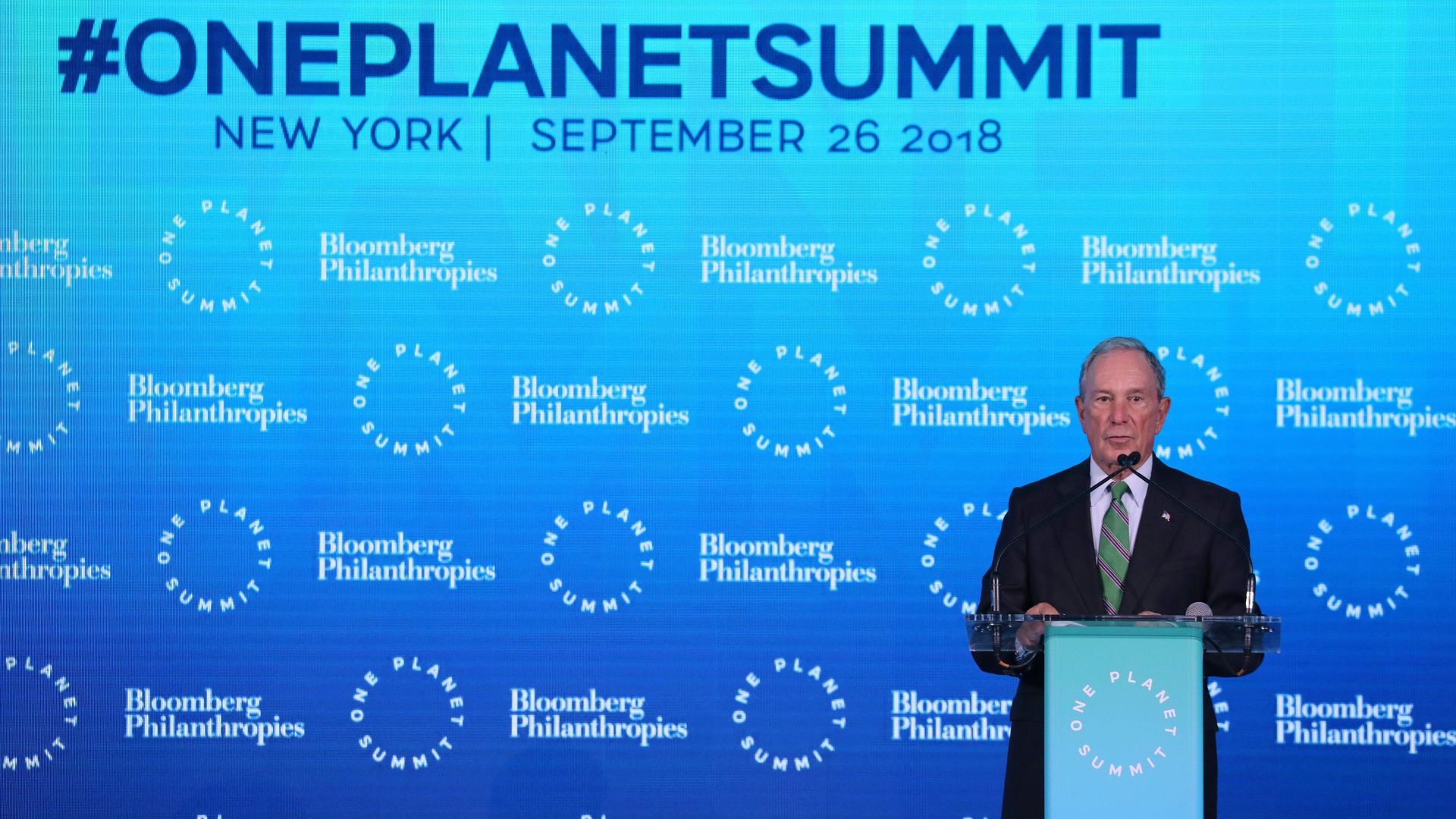 Michael Bloomberg's spending on House races in the midterms has passed the $80 million he promised for the cycle and is heading toward $100 million as he sees an increasing chance for Democrats to win control, Axios has learned.
The plan: Half of that will go to women candidates, a Bloomberg adviser told me. As this fall's blue wave strengthens, the adviser said: "We want to take a Category 3 storm and turn it into a Cat 5."
Plot note: The former New York mayor is eyeing a 2020 presidential run as a Democrat.
Bloomberg showed his power on the world stage yesterday with his second annual Bloomberg Global Business Forum (and a companion One Planet Summit), which drew an astonishing roster that included 70 heads of state, in town for the UN General Assembly, and 200 CEOs.
Spotted: Bill Gates, Bill Clinton, Henry Kissinger, French President Emmanuel Macron, U.K. Prime Minister Theresa May, IMF managing director Christine Lagarde, Uber CEO Dara Khosrowshahi, private equity titans Stephen Schwarzman and Larry Fink, Jeb Bush, Cindy McCain, Steve Case, Steve Rattner, Andrew Ross Sorkin and more.
During a day's end interview with Axios, Bloomberg showed that in addition to his global passions that dominated the forum — trade and climate — he also has strong views and expertise on national issues for a possible White House bid:
On Trump's UN speech: "I would rather laugh with than laugh at.  I think our president, for reasons I don't understand, says things that just elicit that kind of response. It has nothing to do with his policies. I disagree with most of them and that's a separate issue."
"You've got to remember, he is a real estate guy, a promoter. ... And so he comes from a world where you exaggerate; there's a lot of hyperbole."
"You'd think by now somebody would have taught him, 'You don't say those things.'"
On his heavy midterm spending for women: "We should have a better balance — I've always been in favor of that in business and everything else."
Go deeper