Snapchat goes all in on e-commerce with new ad product launch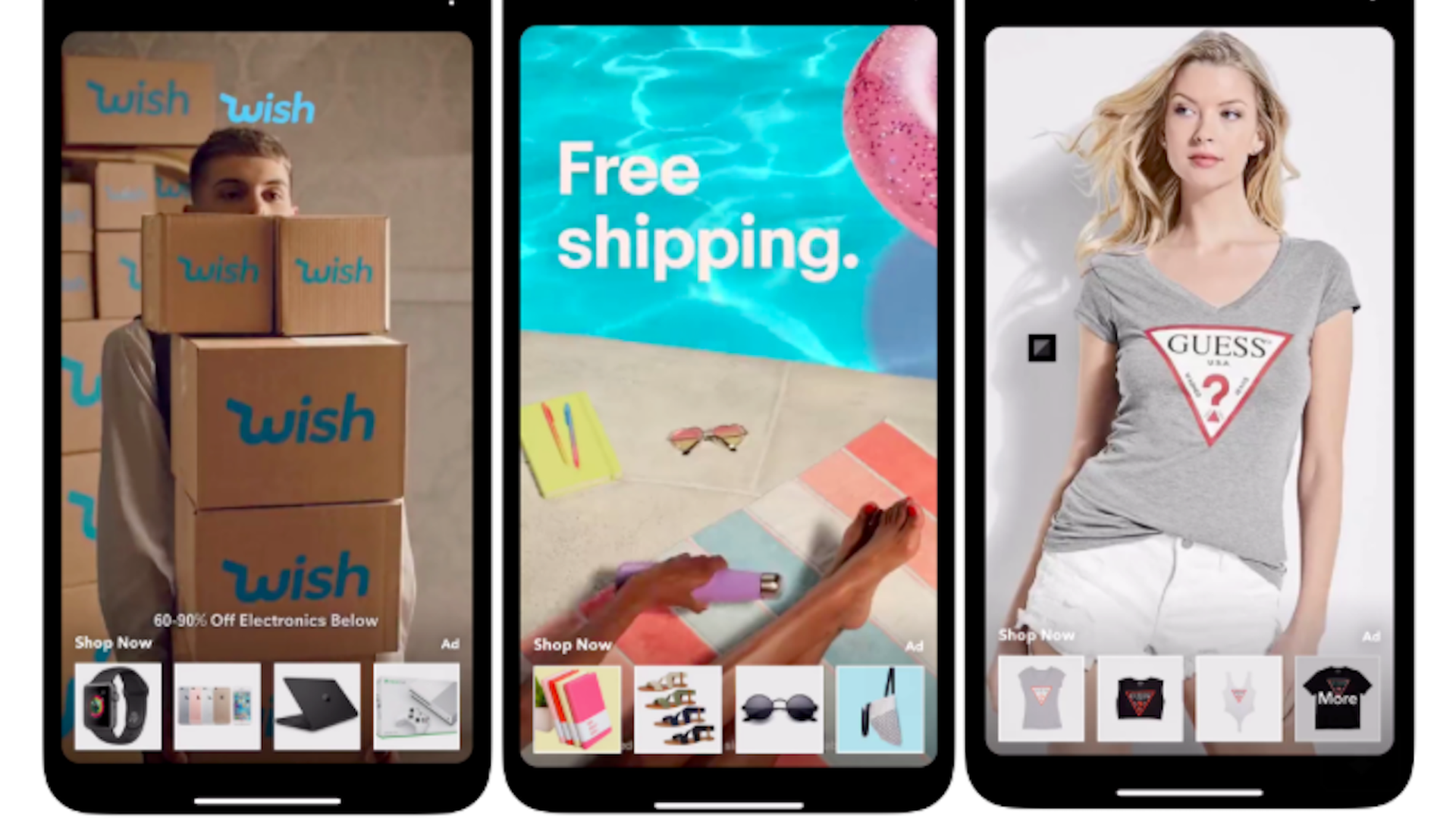 Just days after it announced a visual product search partnership with Amazon, Snapchat is launching a slew of new ad products that will help the tech giant go all in on its push to win e-commerce dollars.
Why it matters: Despite having dramatically improved its ad program, Snapchat's ad revenues have so far been a disappointment to Wall Street — but e-commerce is a market in which Snapchat thinks it can be very competitive.
What's new: Snapchat is launching several new advertising products and capabilities to lure e-commerce advertisers.
Collection Ads, launching in October, will let advertisers feature different products in small boxes within an ad. This will help an advertiser better tell a story about their product.
Product Catalogs, a format used often by some of the bigger tech companies like Facebook, will allow advertisers to upload thousands of iterations of their existing product feeds to help scale and automate ad creation for Snapchat campaigns.
Advanced Pixel Targeting will let advertisers create lists of who to target to get them to buy stuff based on sites they're already visited.
The company is also adding dozens of new partner performance agencies certified by Snapchat to help advertisers take advantage of these new products.
The bigger picture: When Snapchat first launched its ads business, most of the clients they were working with were trying to spread general awareness about their brand in the same way advertisers use TV campaigns.
But as their ads have become more automated, Snapchat has helped advertisers move away from general campaigns to more targeted ads designed to get people to buy products in the moment.
The bottom line: These particular additions to its advertising product suite will help e-commerce, direct response, and data-driven performance marketing, allowing Snapchat to compete with other Big Tech platforms for ad dollars.
Go deeper