WHO warns renewed violence in Congo endangers Ebola efforts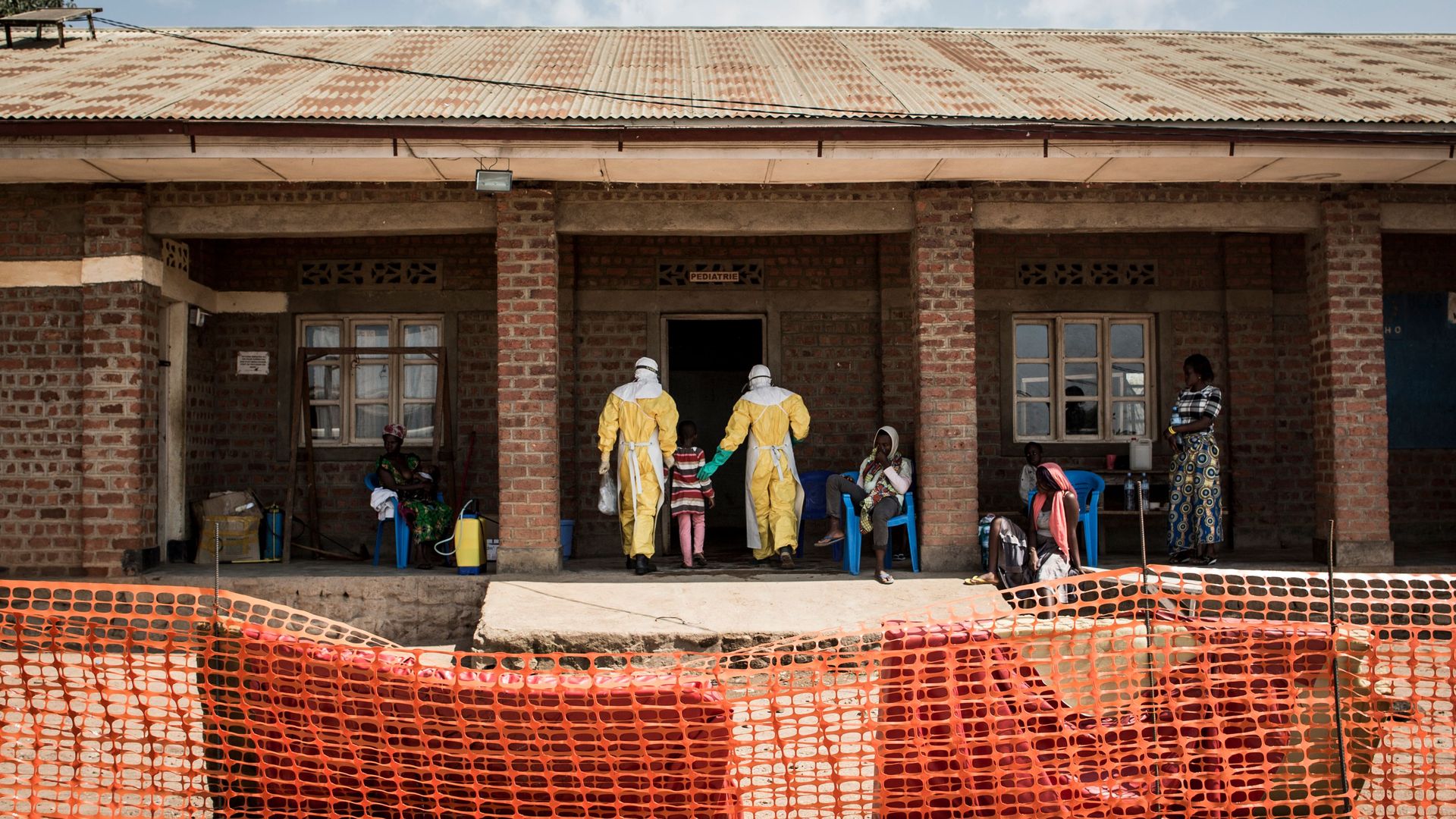 The escalation of violence in the Democratic Republic of the Congo jeopardizes the recent gains made in halting the ongoing Ebola outbreak and could trigger a surge in new infections if health care workers and civilians are not protected, World Health Organization officials warned Wednesday.
The perfect storm: Peter Salama, WHO's head of emergency response, said Tuesday they were "extremely concerned" about recent violence that in some areas endangered health officials and halting the Ebola prevention and treatment regimes.
"A perfect storm of active conflict, limiting our ability to access civilians, distress by segments of the community, already traumatized by decades of conflict."
— Peter Salama
What's happening now: While violence has been an ongoing issue with certain areas in DRC, there was a recent surge in violence when an attack Saturday in Beni killed at least 21 people and elevated tensions between different sectors there.
Per Al Jazeera, the Congolese army blames the Allied Democratic Forces, one of the notorious rebel militias trying to gain control of DRC's mineral resources, amongst other things.
Health concerns: As Salama tweeted below, one of the concerns is that public health officials have not been able to reach out to the "contacts" of people known to be infected to ensure they had not been infected themselves. This could mean the infection could spread rapidly without them knowing.
Tracking contacts is an important method of controlling the spread of Ebola and also provides an indication of the outbreak status, as it's considered a good sign once all new infections can be traced directly to a known infected patient.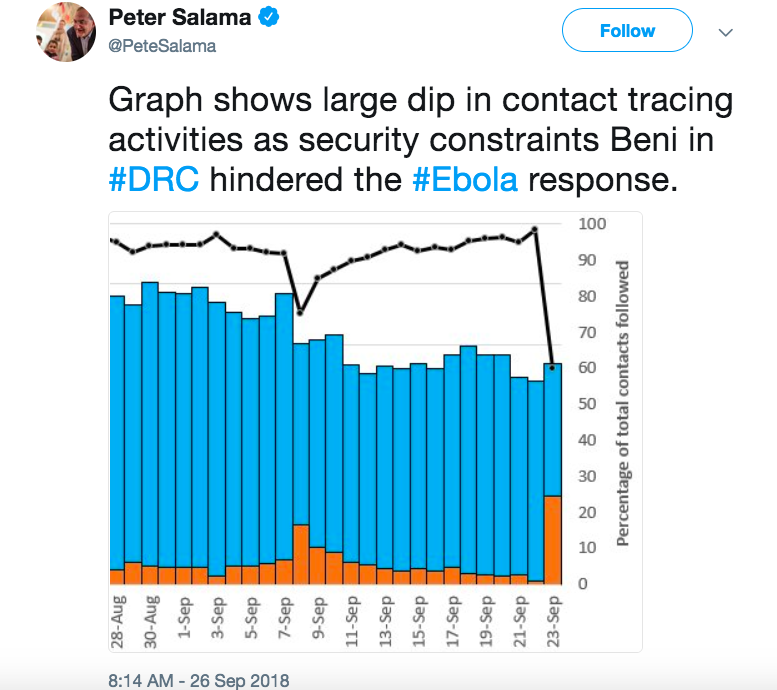 Go deeper: Violence in Congo imperils efforts to combat Ebola outbreak (The Washington Post)
Go deeper