Pompeo heading back to North Korea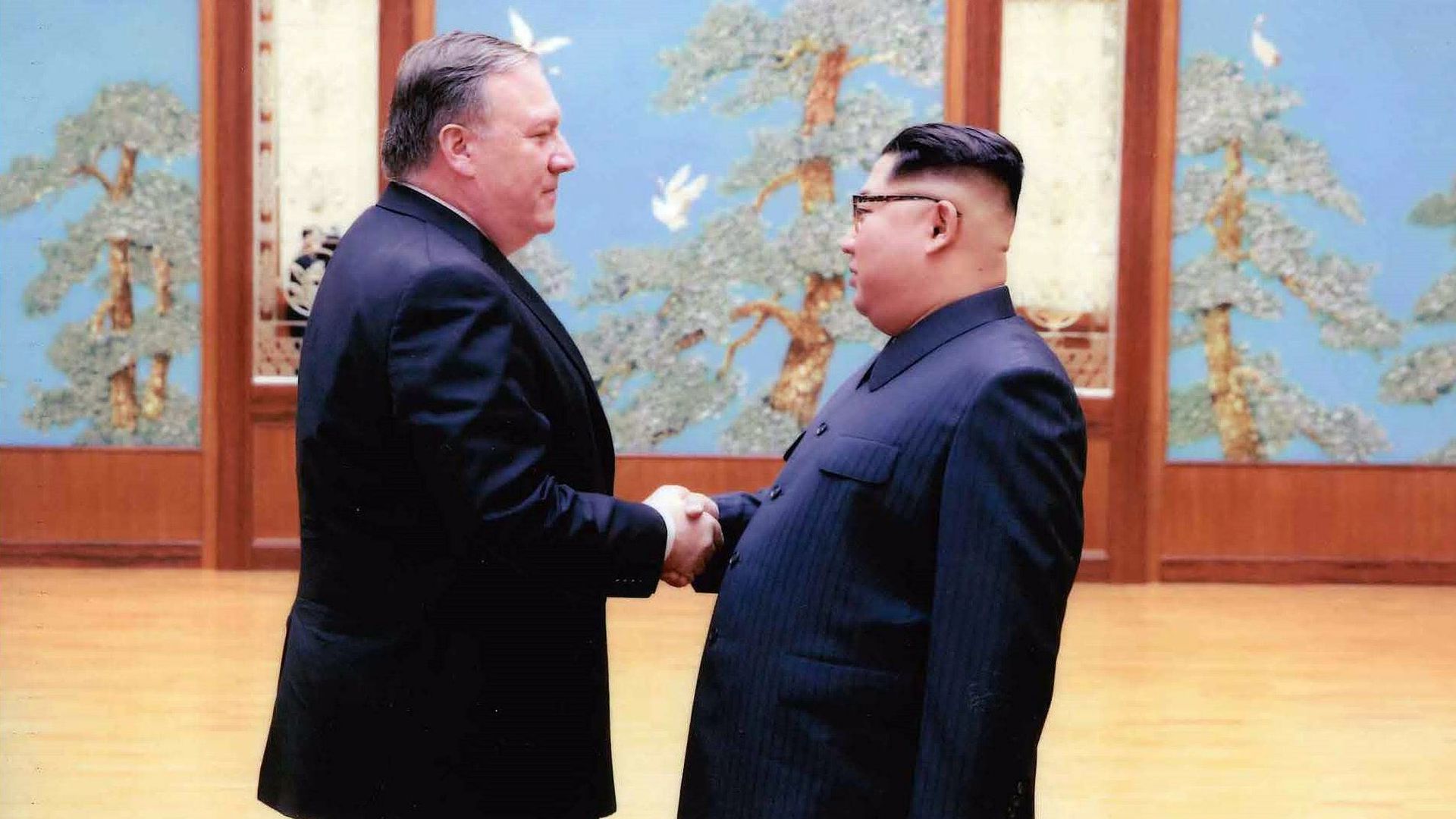 Secretary of State Mike Pompeo will travel to North Korea next month at the invitation of Kim Jong-un, the State Department announced today.
Why it matters: Pompeo's last visit to Pyongyang was a disaster, and another planned visit in August was called off. This latest announcement shows that, while significant progress toward denuclearization is elusive, the two sides remain invested in talks. The news follows a meeting between Pompeo and his North Korean counterpart, and President Trump's address to the UN General Assembly, at which he praised Kim's "courage." Trump is considering a second meeting with Kim in the coming months.
Go deeper