Axios World
July 19, 2018
Welcome to Axios World, where two evenings a week we break down what you need to know about the big stories from around the globe.
Thanks for joining me! Please tell your friends and colleagues to sign up here, and I'd love your tips and feedback: [email protected]
1 big thing: North Korea's next move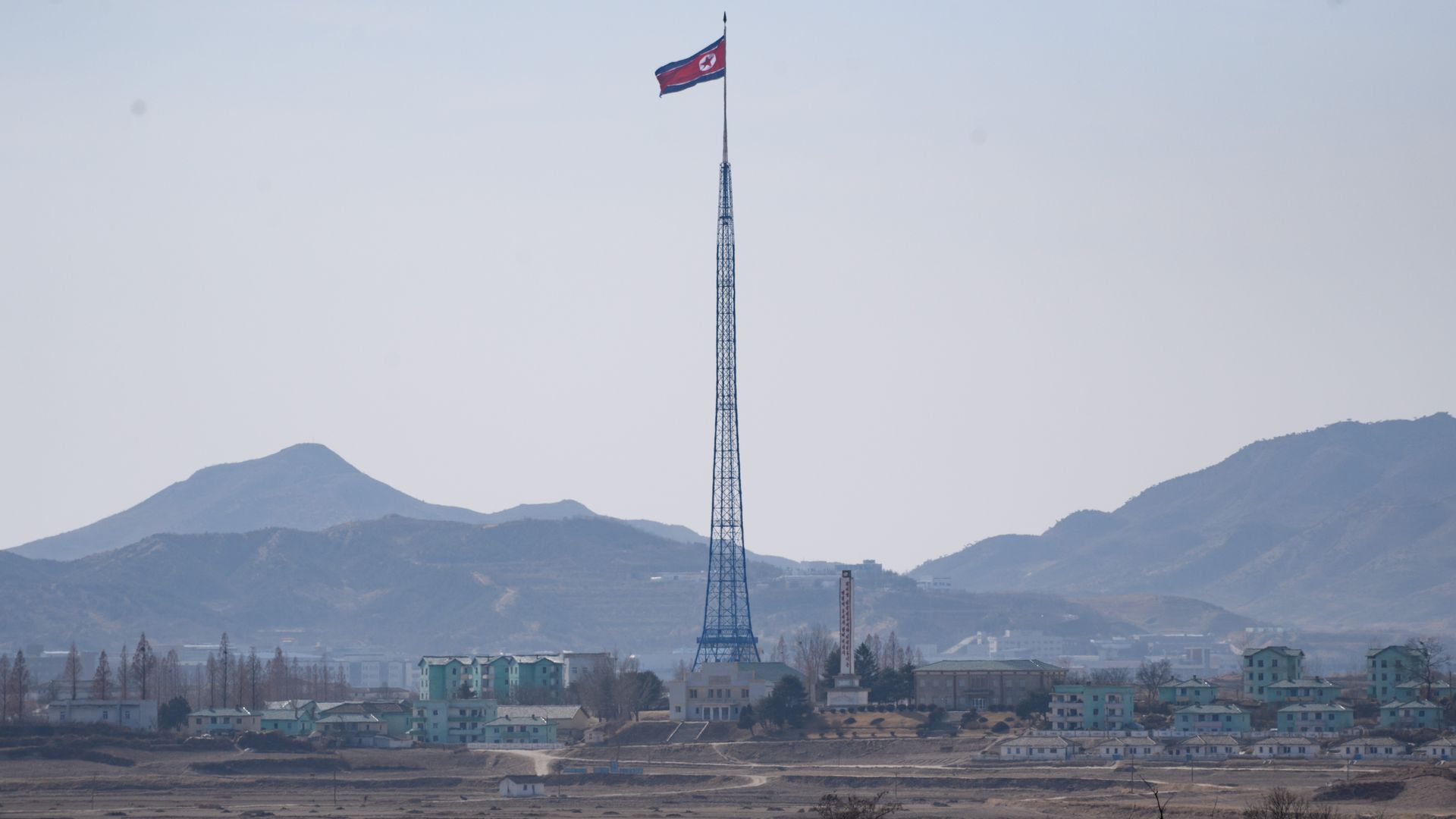 The dramatic Singapore summit between President Trump and Kim Jong-un has been followed by five weeks of occasional talk and no action. That could change next week.
The latest: In talks at the DMZ, North Korea agreed to return the remains of 50-55 troops killed during the Korean War, a U.S. official tells Stars and Stripes. The U.S. is reportedly scheduled to receive the remains on July 27, the 65th anniversary of the end of the war, but further delays are possible.
"This is clearly a step forward in terms of building confidence in one another," says Bill McKinney, a former U.S. official who took part in remains recovery negotiations with North Korea in 2011. "And they owe us quite a bit in terms of confidence-building measures," he says, to reciprocate for Trump's suspension of joint military exercises with South Korea.
Delays have led to speculation North Korea may be demanding money or concessions for the remains. McKinney says North Korea did ask for money in the 2011 talks, which were over a broader search and recovery program, but it was a "relatively small" amount. However, he says it's very possible not all of the remains will turn out to be U.S. troops — or even human.
Jim Walsh, an international security expert at MIT who has negotiated with North Korea, thinks Pyongyang has more remains than it plans to turn over, and is doing "just enough to make an impression."
"It will take the heat off if we get the remains back. Everyone will be happy and it will buy another few months."
— Jim Walsh
That seems to mirror North Korea's approach to nuclear talks, which are a far heavier lift. Besides a rebuke for Secretary of State Mike Pompeo over what it termed "gangster-like" demands on denuclearization, North Korea's primary tactic has been to delay. Trump doesn't seem to mind, saying this week that there is "no rush" on denuclearization.
Jung Pak, former CIA analyst now at Brookings, says that gives Kim "a lot of flexibility."
"It's a favorable environment for North Korea to continue to drag things out at the moment."
— Jung Pak
What to watch...
"We have to continually remind ourselves that Trump chose a top-down strategy," Walsh says. "Summit before negotiations. I certainly don't expect miracles after five weeks, or even five years frankly, because we don't even have an agreement in place."
For now, both sides are seeing political benefits. Polls showed support for the summit in the U.S., and Kim's pariah status is fading after his leap onto the world stage.
Absent progress in the coming months, though, Pak says: "I can envision a scenario in which Trump says, 'enough Pompeo, I've got to do this myself.' There's another scenario in which he says, 'enough diplomacy,' and goes back to guns blazing."
Bonus: The view from Beijing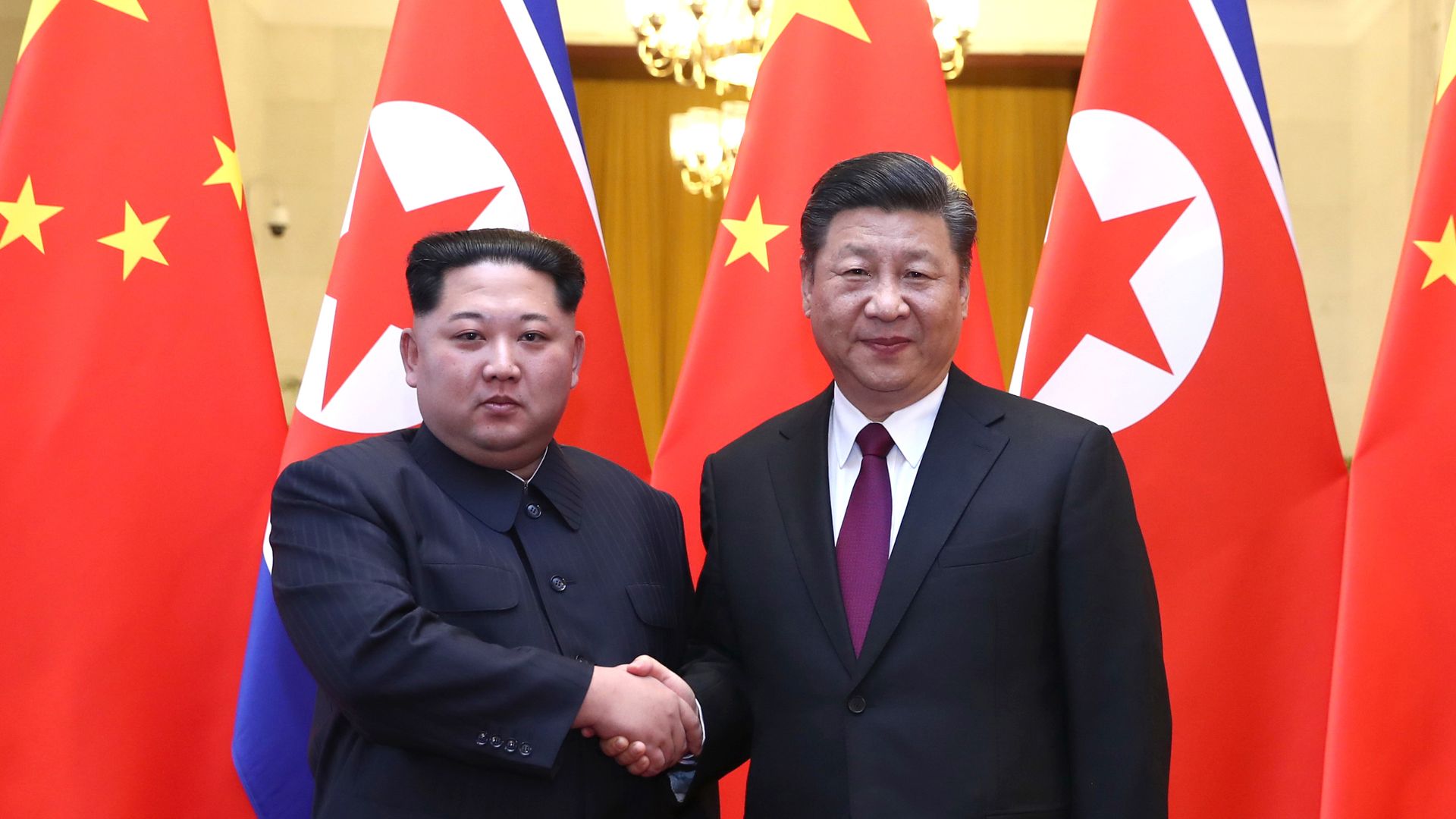 "It's clear China is happy with a process of denuclearization that gets drawn out," says Chris Johnson, a former CIA analyst now at CSIS. And amid a trade war with Trump, Beijing doesn't seem to mind Kim's more provocative approach.
"It seems to me that they wouldn't be so sharp with Pompeo without Chinese support," he says. "China has given enough of a nod that they're ok with the North Koreans being punchy.
Lines of communication have also been strengthened between China and North Korea, he says. "In the past there were some pretty clear indications that the Chinese and North Koreans were working at cross-purposes. I think those are gone."
2. Three ways to censor your people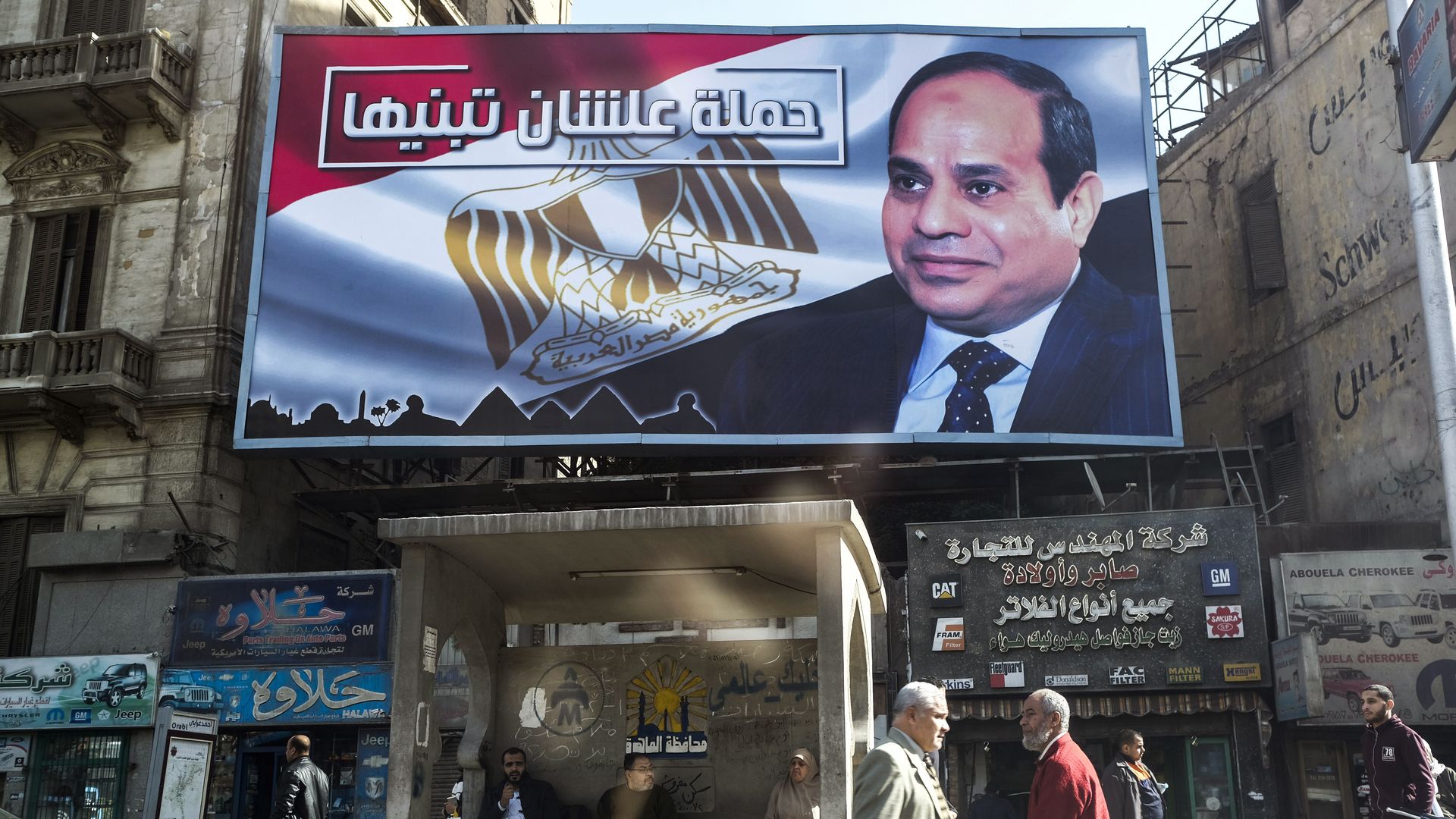 With a new Egyptian law making anyone with more than 5,000 social media followers subject to strict media laws, Eurasia Group's Kevin Allison explores the broader trend in the latest Signal newsletter.
Governments around the world are attempting to control the flow of subversive information (however they define it) through their societies.
Many countries, including Egypt, have adopted a technocratic approach to information control: by passing laws (and in China's case, implementing sophisticated censorship systems) that regulate online speech, governments can not only clamp down on specific threats, but can also create a broader chilling effect that encourages self-censorship.
Then there's the blunt-force option: disconnecting the internet to stop rumors and protests from spreading. That's a popular tool across parts of Africa, where English-speaking regions of Cameroon were cut off from internet for much of last year, as well as in India, where authorities have pulled the plug more than 170 times since 2012, most often in anticipation of public unrest in specific regions of the country.
Finally, there is Russia's favored approach: undermine trust in information by pushing out so much disinformation that people don't know what to believe. It's a slow-burn strategy that's been supercharged by the rise of social media and is now being weaponized and exported to the West.
What to watch: So far, the U.S. and U.K. have resisted passing new laws aimed at stamping out fake news, but Germany, which has a history of censoring hate speech, has adopted the technocratic approach. If fake news rocks the 2018 U.S. midterms, more democracies may decide they have no choice but to follow Germany's lead.
3. Global: Diversify or shrink
One point that's often lost in heated debate is that immigration can be vital in ensuring countries have enough young workers to support their aging populations, Axios' Stef Kight writes:
Robust immigration has buoyed the populations of the U.S., U.K. and other developed nations. But a number of aging countries don't have enough immigration to keep from shrinking.
Zoom in:
Japan: Immigrants make up only 1.95% of the population, with fertility rates declining and immigration highly unpopular. Its foreign-born population has grown by 40% just since 2013, according to the Migration Policy Institute. But it's still far from the 10% share of the population needed to halt shrinkage.
In China, population growth and fertility rates have fallen significantly since the 1980s — in large part due to birth limits. China is now considering ending its birth limits and seeking to attract high-talent immigrants.
The U.S.: The proportion of immigrants is the highest since 1970, nearing an 1890 record, according to the Migration Policy Institute.
4. Middle East: Israeli law declares 'Jewish nation state'
Israel's parliament passed a controversial bill Thursday recognizing the country as the national and historical home of the Jewish people, granting Jews the "unique" right to "exercise national self-determination."
Axios contributor Barak Ravid explains the significance:
"Every few years Prime Minister Benjamin Netanyahu has raised this proposal to rally his right-wing nationalist political base. The law that passed is a diluted version of previous drafts, which included a clause to legalize the formation of villages for Jews only — putting Israel's Jewish identity above its democratic system — and a clause that would order the courts to issue verdicts according to Jewish law."
"This law will have virtually no practical meaning. Nevertheless, it is highly offensive to Israel's Arab citizens, who see it as another step by the government to prevent them from being treated equally."
In other news... Ravid reports that Netanyahu has worked behind the scenes for the last year to "open doors" in the Trump administration for Viktor Orban, Hungary's populist prime minister. And those efforts are bearing fruit.
Go deeper: Read the full report.
5. Latin America: Fears of civil war in Nicaragua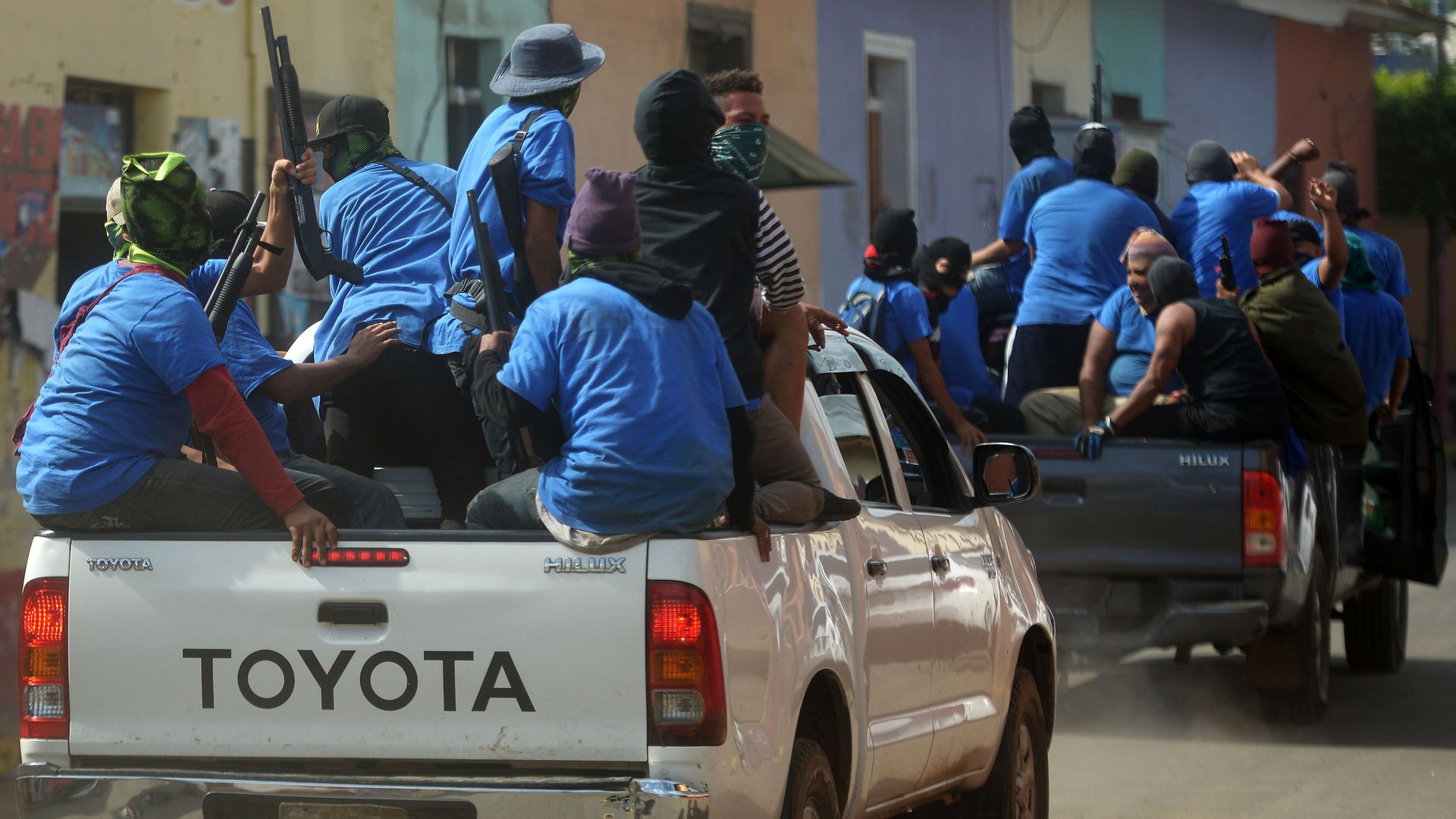 With political violence claiming over 300 lives since anti-government protests erupted in April, the rebellion in Nicaragua may be headed for full-blown civil conflict, American University's Michael McCarthy writes for Axios Expert Voices:
The big picture: President Daniel Ortega's government is in crisis and on the verge of collapse. To tighten his hold on power, Ortega has allied with paramilitary groups, effectively outsourcing repression to try to deny responsibility for alleged massacre-like attacks on dissidents. While the government's future is uncertain, the president's reputation is now indelibly tarnished.
Attempts at dialogue have repeatedly broken down, and the international community is rapidly losing patience with the government's stonewalling and brutal use of force.
At a special meeting of the the Organization of American States, a U.S.–supported resolution vigorously condemning violence against civilian groups and calling for a snap election received backing from 21 countries (60% of member states).
But Ortega's government may prefer isolation to the risks of early elections. The U.S. has already sanctioned several Nicaraguan government officials, and more pressure could follow if the electoral dialogue stalls.
6. NATO: Trump questions collective defense
President Trump said in an interview with Fox News' Tucker Carlson that he has wondered why the U.S. would be willing to go to war to defend smaller NATO countries like Montenegro or Albania, Axios' Haley Britzky writes.
Why it matters: The mutual defense pact is the bedrock of NATO. The only time it has been invoked was after the September 11 attacks.
From Trump's comments on Montenegro: "They have very aggressive people.  They may get aggressive and congratulations, you're in World War III."
From Montenegro's response: "As a new NATO member and a candidate for the EU membership [Montenegro] contributes to peace and stability not only on the European continent but worldwide, along with U.S. soldiers in Afghanistan."
7. Stories we're watching
Quoted:
"I'm an American and I'm under attack by Vladimir Putin right now."
— Former U.S. ambassador to Russia Michael McFaul on Putin's request to interrogate him. Trump belatedly
rejected that plan today
.
Thanks for reading — see you Monday evening!