Fox to sell minority stake in Sky to Comcast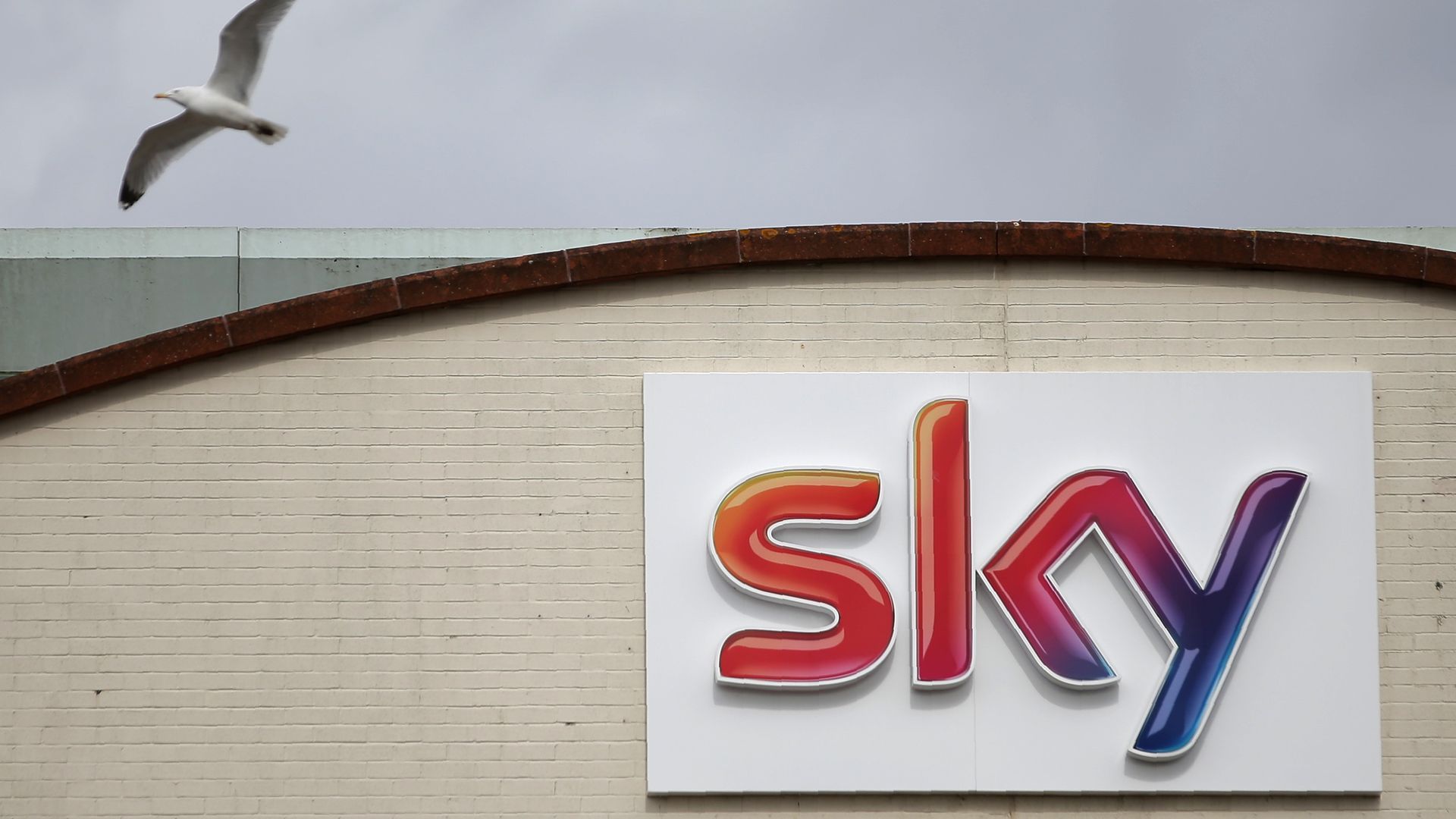 21st Century Fox says will sell its minority stake in Sky Broadcasting to Comcast.
The details: Disney, which struck a deal to buy the majority of Fox's entertainment assets this year, including its 39% stake in Sky, said in a statement Wednesday that it agreed to the transaction because it will help offload debt.
Why it matters: Comcast just won a dramatic settlement auction over the weekend to buy a minority stake in Sky for roughly $40 billion dollars. Now, they'll own a majority stake in the European Pay-TV and streaming company, which will dramatically increase their international footprint.
Between the lines: Negotiations between Fox, Disney and Comcast have been bitter and complicated over the past few months, but this pretty much puts an end to a months-long battle for assets.
Disney aggressively battled Comcast and eventually out-bid the U.S. telecom giant for 21st Century Fox's entertainment assets (most of which are driven by international revenues).
As a result, Comcast bid aggressively in this past weekend's auction to beat Fox to a minority stake in Sky.
The current value of Fox's Sky stake is more than $15 billion, per Fox.
Our thought bubble: One can assume that conversations about Fox eventually selling the stake over to Comcast have been happening for a while, in anticipation for this series of events. (Most expected Comcast to out-bid Fox for Sky.)
What's in it for everyone?
For Disney, letting go of Sky as a part of their acquisition package of Fox's entertainment assets will significantly reduce their debt to be able to invest in their streaming efforts.
For Fox, it still gets to sell minority stake, and will focus those revenues on building its new post-merger broadcast network, dubbed at this point "New Fox."
For Comcast, a majority ownership in Sky gives them access to 23 million European pay-TV households to expand their customer set dramatically and overseas.
What's next? Fox, Disney and Comcast all own a 30% stake in Hulu. It's unclear whether there will be any further negotiations for one party to sell those assets. In its statement, Disney says it plans to increase its investment in Hulu's content offerings and international distribution.
Go deeper