Kavanaugh hearings: How both sides will fight to prove their case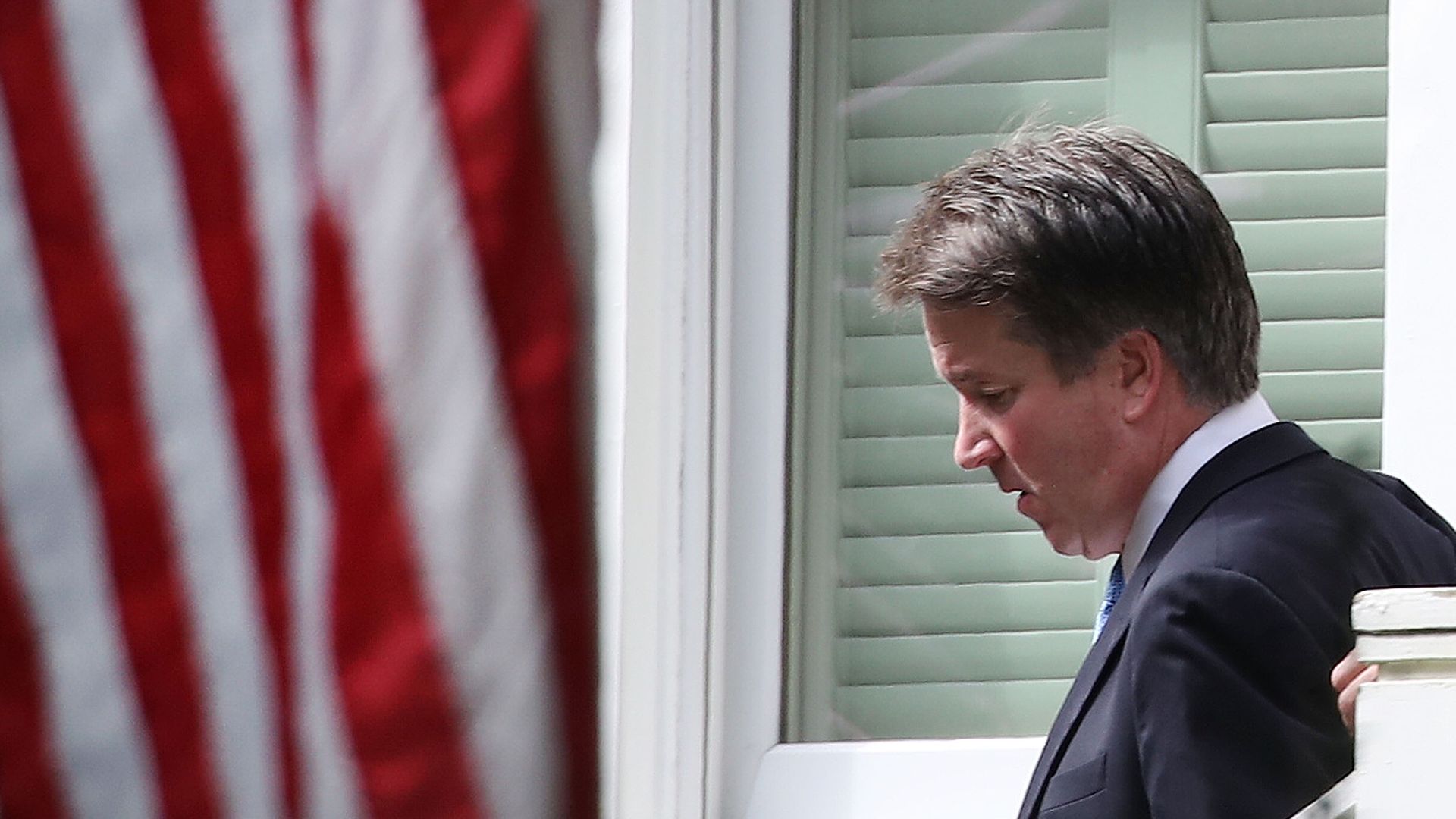 All eyes will be on Capitol Hill tomorrow as Brett Kavanaugh and Christine Blasey Ford, his first accuser who alleges he sexual assaulted her in the 1980s, appear before the Senate Judiciary Committee for a public hearing at 10 a.m. ET.
Why it matters: In a year that has the seen the #MeToo movement force a reckoning in the ranks of dozens of powerful men, Trump's second Supreme Court nominee could be on the verge of being toppled by allegations of sexual assault.
What to expect: The Senate Judiciary Committee has hired Arizona sex crimes prosecutor Rachel Mitchell to question Kavanaugh, Ford and any other witnesses that may be called.
Ford, who is expected to testify first, alleges that Kavanaugh tried to rape her, pinning her down on a bed and trying to remove her clothes before she managed to escape.
She has submitted sworn affidavits from four witnesses who claim she told them about the allegations between 2012 and 2017.
All four say Ford told them she had been sexually assaulted as a teenager by someone who is now a federal judge, while two say Ford directly named Kavanaugh as the perpetrator.
Ford also submitted the results of a polygraph test that indicate she was truthful during her description of the assault, but has declined to provide the therapist's notes cited by the WashPost.
In his prepared testimony, Kavanaugh will claim the same defense that has been echoed by Trump and other Republicans: these 36-year-old allegations are part of a last-minute, politically motivated smear campaign, and they are not at all consistent with the man he is today.
He will admit that while he wasn't perfect in high school and sometimes drank beer with friends, he never sexually assaulted anyone.
As evidence, Kavanaugh has submitted a calendar from the summer of 1982 purported to show he did not attend a party like the one Ford describes.
What to watch: With only one vote to spare, Kavanaugh's fate is widely thought to rest in the hands of four key Republican senators: Lisa Murkowski, Susan Collins, Jeff Flake and Bob Corker.
Adding to tomorrow's drama are the two newer accusers, Deborah Martinez and Julie Swetnick. Martinez says he exposed himself to her at Yale, while Swetnick released a sworn declaration today alleging Kavanaugh and friends plied girls with spiked alcohol back in high school in order to sexually assault them.
The bottom line: As of now, the confirmation vote is still scheduled for Friday.
Go deeper