Qualcomm says Apple gave its trade secrets to Intel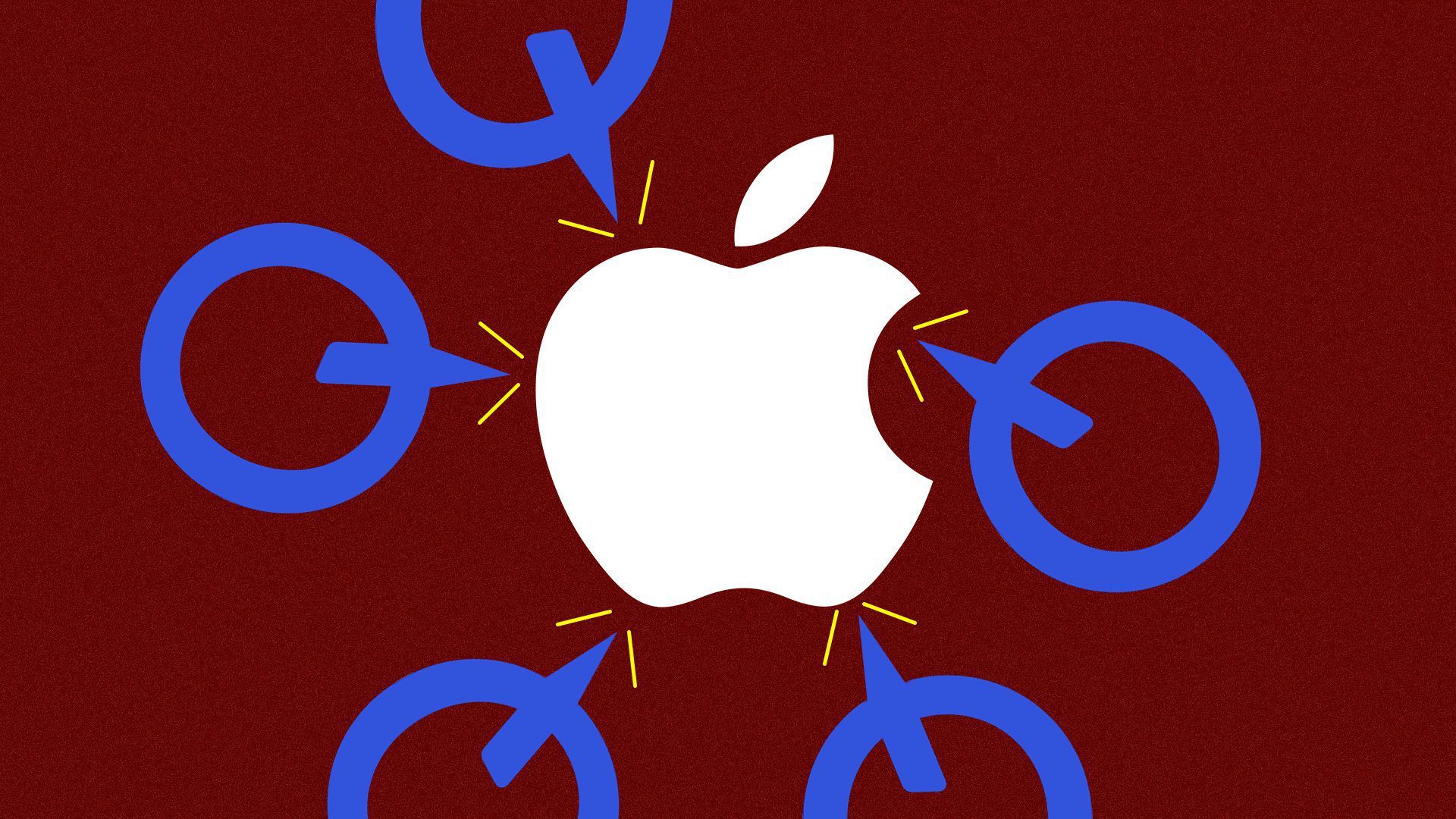 The most high-stakes legal battle in tech just got even juicer. In court documents, Qualcomm says new evidence shows Apple made improper use of its modem technology to help Qualcomm rival Intel develop a more competitive alternative.
Why it matters: Apple and Qualcomm were already locked in a bitter, global court battle. Both companies are behemoths used to getting their way in business dealings — and their face-off has been epic.
In a filing late Monday, Qualcomm seeks to amend a California state breach-of-contract suit, saying that documents provided by Apple support its belief that the company misused company trade secrets.
Although discovery is ongoing, it is clear that Apple's conduct went far beyond simply breaching the contract originally sued on. Indeed, it is now apparent Apple engaged in a years-long campaign of false promises, stealth and subterfuge designed to steal Qualcomm's confidential information and trade secrets for the purpose of improving the performance of lower-quality modem chipsets, with the ultimate goal of eliminating Qualcomm's Apple-based business.
—
Qualcomm, in a court filing on Monday
The original breach of contract claim was focused on an allegation that Apple had not allowed Qualcomm to audit the iPhone maker's use of Qualcomm's trade secrets. At the time, Qualcomm suspected that Apple had misused the confidential information — but it had no hard evidence.
In the new filings, Qualcomm says that, at Apple's request, it allowed the iPhone maker deep access to its software and tools, but with strict limits on how those products could be used. Rather than just use it to improve the performance and functioning of Qualcomm chips, the company alleges that Apple used it to understand how the modem works and to help Intel improve their chips.
An Apple representative was not immediately able to comment.
Apple used Qualcomm modems exclusively from 2011 through 2016, when it started using a mix of Intel and Qualcomm chips. The latest iPhone models are said to use only Intel modems.
History lesson: Qualcomm's state complaint for breach of contract is one of a dozen legal skirmishes between the two companies, a battle that spans the globe. There are also cases of patent infringement, antitrust and more in U.S. federal court and before the U.S. International Trade Commission, as well as in China and Germany.
What's next: It will be up to the judge whether to allow Qualcomm to update its lawsuit to include the new claims. If she does allow the change, that might delay the case's planned April 2019 trial. Qualcomm wants to see its complaint amended but also wants to see the trial date kept.
Go deeper