Microsoft putting AI in everything it does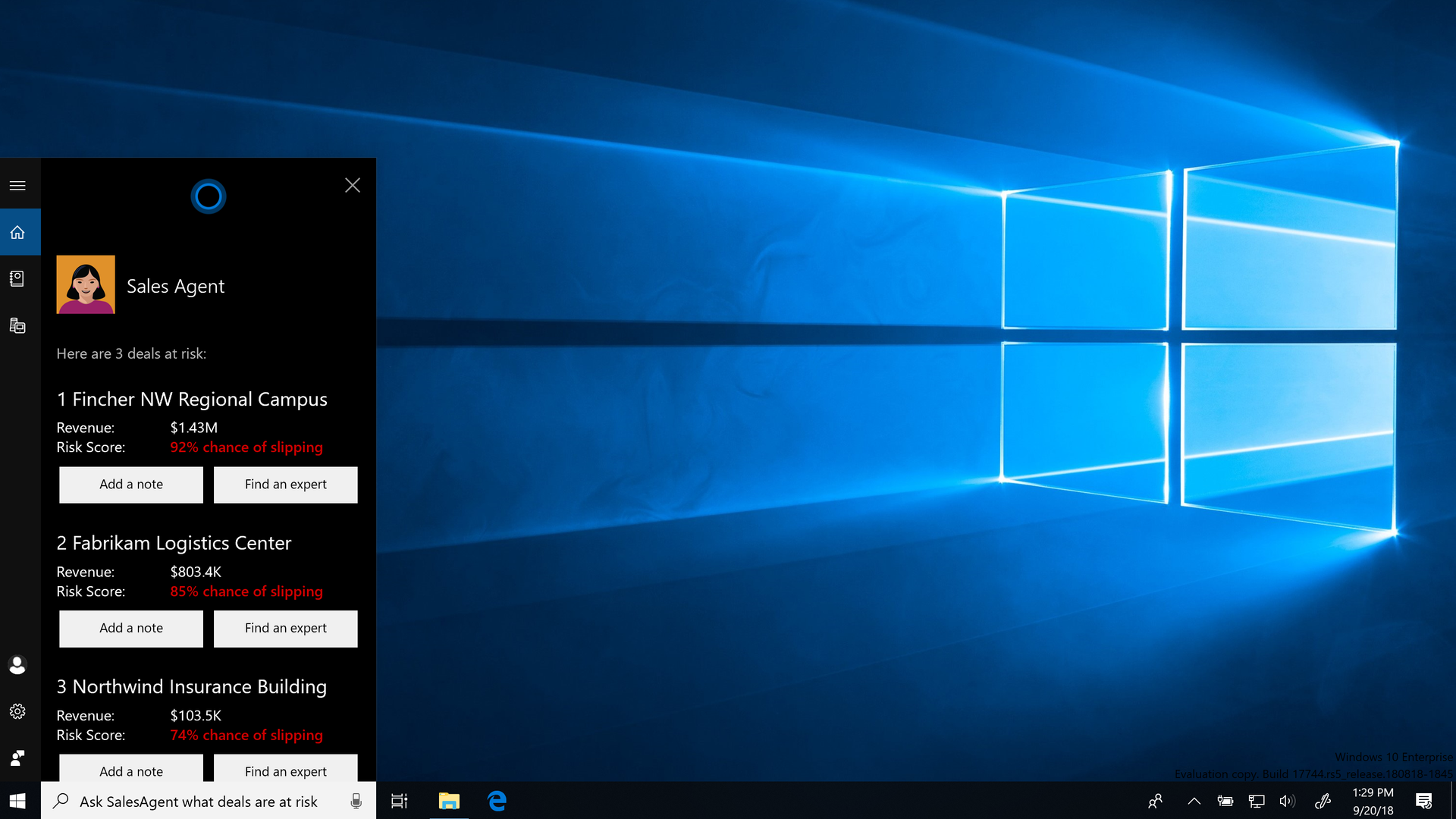 Nifty new capabilities in Office to be announced later today are the most tangible fruits of a larger move at Microsoft to infuse artificial intelligence into everything it does.
Why it matters: As Windows and Office markets have both matured, Microsoft is looking for its next big thing, and betting big on AI.
At its Ignite conference in Orlando, Microsoft will unveil new Office features that, among other new capabilities:
Allow users to import handwritten data tables into Excel
Spruce up their dull PowerPoint slides automatically
Blur out their messy rooms during video chats in Teams
Beyond using AI in its own products, Microsoft is pitching itself as the easiest way for average businesses to get started with the technology.
"Most still don't know how do they get in," Microsoft's Letty Cherry told Axios.
For businesses that are large enough to have technical staff but not big enough to have their own AI experts, Microsoft has an option called "cognitive services" allowing such businesses to make use of speech and gesture recognition.Acquisitions: Microsoft has made a number of recent deals to boost its AI capabilities. Since May, it has acquired:
Conversational AI startup Semantic Machines, which helps bots sound more human (May)
Bonsai, which aims to reduce barriers to machine learning (July)
Lobe, which makes tools to help companies embrace AI without having to write code (September)
The company is also using AI to power several new philanthropic efforts under the umbrella label AI for Good. The programs are a mix of technology commitments, grants and other assistance:
AI for Earth, a $50 million, 5-year program announced in July 2018.
AI for Accessibility, a $25 million, 5-year effort announced in May.
AI for Humanitarian Action — a new $40-million, five-year program to use AI in areas including disaster recovery, protecting children, refugees, and displaced people and other human rights efforts.
What they're saying: Injecting AI into Office could give the productivity suite a new edge against rivals like Google Apps, says Lopez Research principal analyst Maribel Lopez. "The real battle in the enterprise AI space will be between Google and Microsoft," Lopez told Axios. "Google's obviously trying hard to break in with Chrome, Android and Suite but its been a slow slog to date. If Google can get companies placing more AI workloads in the cloud, they may be able to minimize the gap."
Go deeper