Apple's iPhone XS survives beer better than falls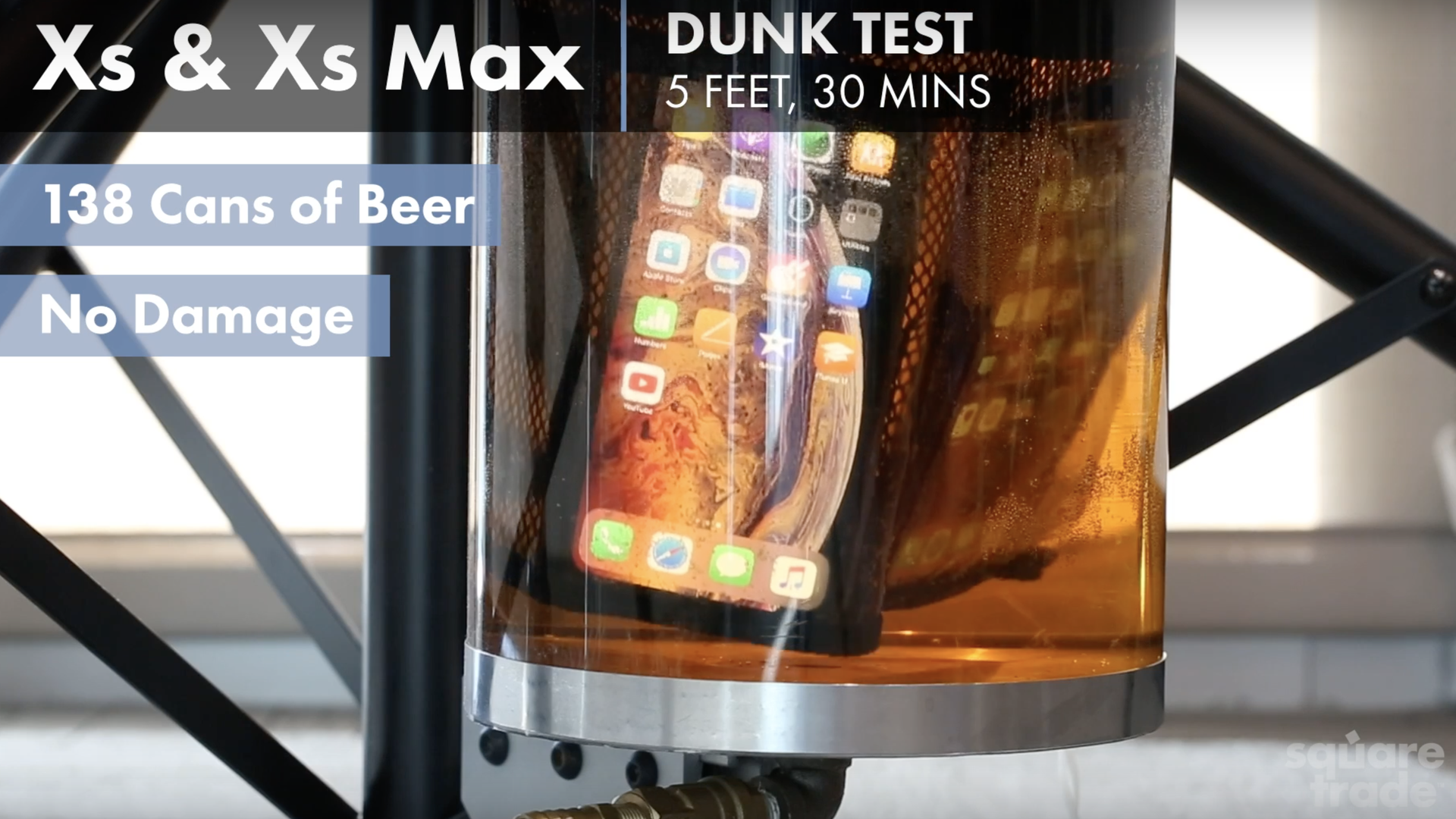 The iPhone XS lives up to Apple's claims that it can withstand a soaking in beer, but still breaks easily when dropped, according to one third-party test.
Why it matters: Repairs to the iPhone XS are especially expensive, with a replacement of the glass case costing more than most Android smartphones ($399 for the front glass and $599 for the back glass).
The phone did fine after a soak in Pabst Blue Ribbon, but broke on the first drop, according to testing by gadget insurer SquareTrade. SquareTrade says the XS, while prone to breakage, is at least more durable than the iPhone X, which was the most breakable iPhone ever, according to its testing.
Want to see the testing in action? You are in luck. Here's the video.
Yes, but: Apple says the iPhone XS has its strongest glass ever and CNET said the iPhone XS did better than other smartphones in its drop testing.
Go deeper