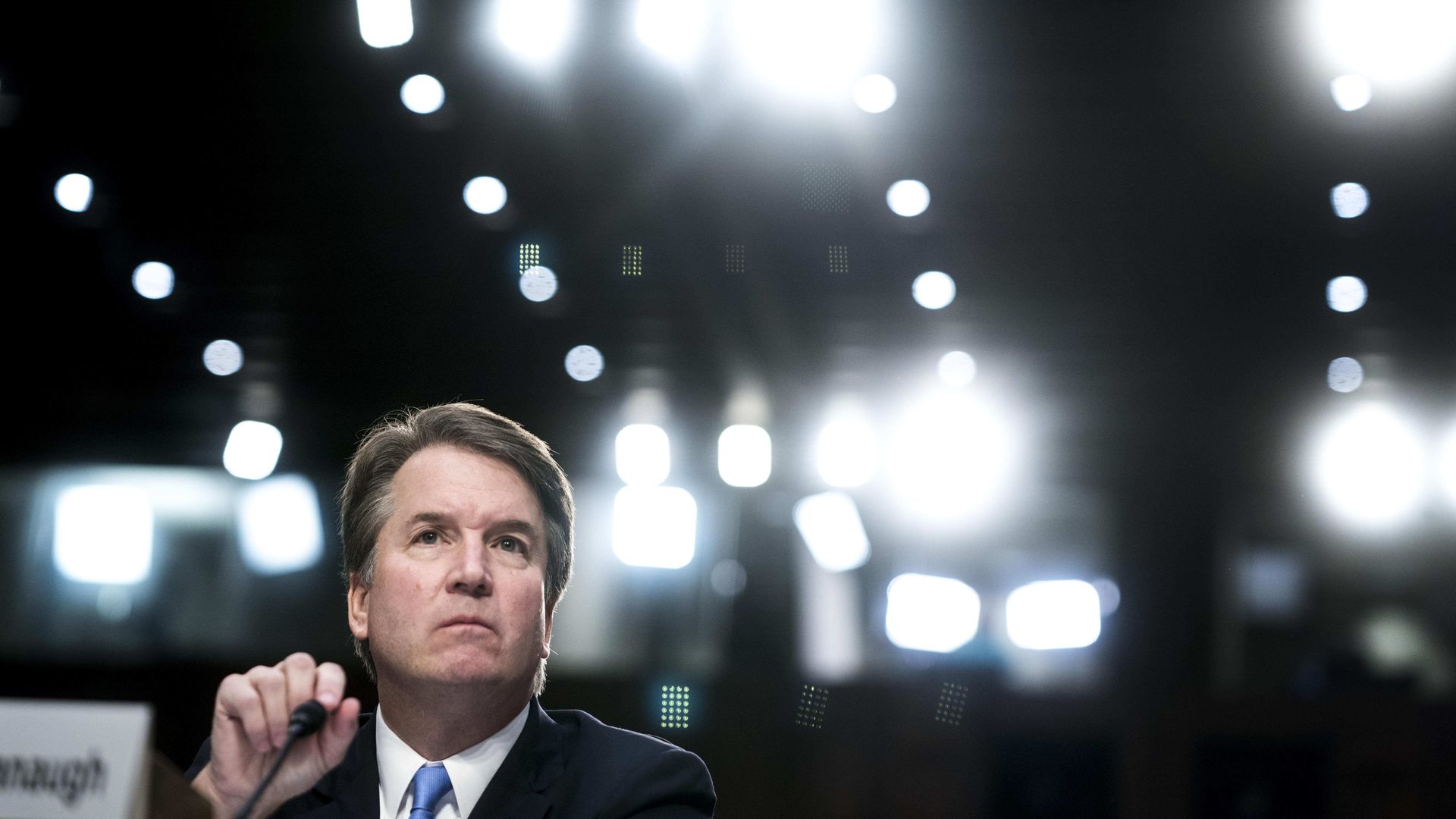 Republicans at both ends of Pennsylvania Avenue are edgy about the agreement for Christine Blasey Ford, Judge Brett Kavanaugh's accuser, to testify publicly before the Senate Judiciary Committee on Thursday.
The big picture: The arrangement isn't really a gamble because Republicans have no choice. They have to let Ford testify if they're going to confirm Kavanaugh to the Supreme Court, as top GOP sources still (nervously) predict.
And in a possible setback for Ford, the N.Y. Times reports, a woman and two men who were said to have attended the party now say they have no recollection of it, seeming to "eliminate any chance of corroboration ... by anyone who attended."
But the risks are blatantly obvious in an election year where women — and especially college-educated women — already loathe Trump and appear motivated to vote out Republicans.
Why it matters: Republicans involved in the process worry that the accuser, a college professor, will connect with the voters already most animated against them.
And while Republicans involved in Kavanaugh's confirmation tell Axios that the elderly male Republican senators are approaching this gingerly, there's nervousness in the sources' voices because there's so much room for error.
Be smart: A former administration official said Republicans are "walking the tightrope of making sure not to piss off women for the midterms yet not alienating the base by ditching Kavanaugh."
And one top Republican texted: "Most Republicans know the party has already lost college women, alienated by Trump's style and behavior. Cannot lose them twice."
Go deeper