Trump at war (with his own government)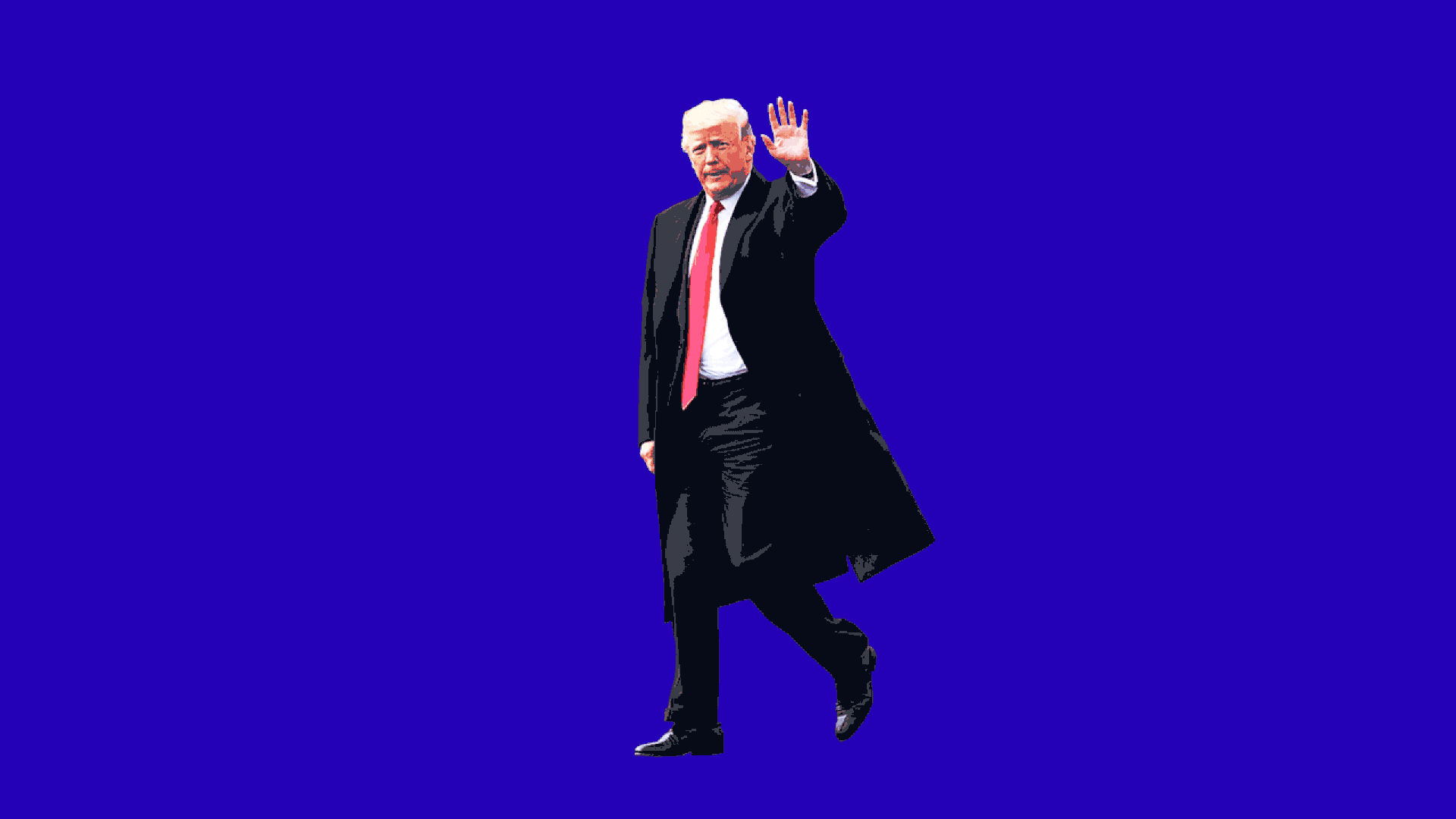 We're starting to see the worst collateral damage of President Trump's war with his own Justice Department. The rift has dominated (even defined) his presidency. And it looks like it's getting worse.
A former administration official told Axios: "It's a 'Deep State' he created. Whether it existed before or not, it does now."
Yesterday's astonishing leak: Deputy Attorney General Rod Rosenstein "suggested last year that he secretly record President Trump in the White House to expose the chaos consuming the administration," and discussed the possible invocation of the 25th amendment, per the N.Y. Times.
"[M]emos written by F.B.I. officials, including Andrew G. McCabe, then the acting bureau director, ... documented Mr. Rosenstein's actions."
Timing: The conversations came on May 16, 2017–just a week after Trump fired FBI Director James Comey, a seven-day window when tensions between the White House and Main Justice hit a fever pitch, threatening to cripple both institutions.
The fallout ... Rosenstein's unconvincing denial: "I never pursued or authorized recording the President and any suggestion that I have ever advocated for the removal of the President is absolutely false."
The leak triggered a fevered debate among Justice Department watchers: Was Rosenstein joking when he made those explosive comments? It's a vital question — but in a way, it also isn't. After all, in normal times, the deputy attorney general doesn't joke about secretly recording the president.
Trump last night at a rally in Missouri: ""You've seen what happened in the FBI and the Department of Justice. The bad ones, they're all gone. They're all gone ... But there is a lingering stench and we're going to get rid of that, too."
Be smart: The leak is a tiny indication of how much special counsel Robert Mueller knows, and has known for months.

Go deeper