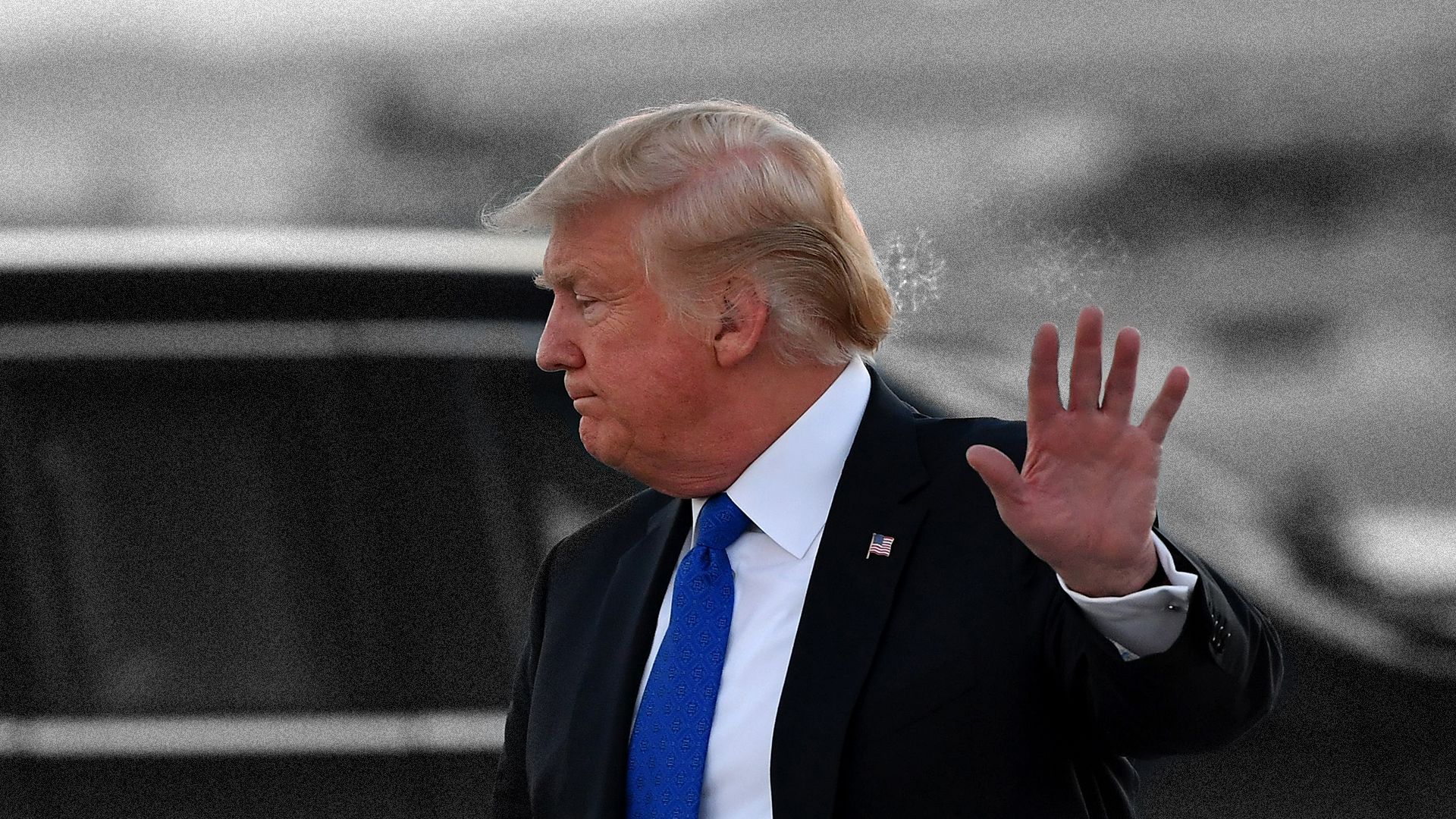 A trio of major updates have punctuated an otherwise quiet week for President Trump, setting up major fall drama in D.C.
The big picture Senators weighing the Brett Kavanaugh confirmation now know exactly where Trump stands, and notwithstanding a firm denial, Trumpworld has found a new rallying cry to axe Deputy AG Rod Rosenstein.
Driving the news:
Trump tweeted doubts about Kavanaugh's accuser, Christine Blasey Ford, saying her parents would have gone to law enforcement at the time if the accusations were legit. This broke his previous message discipline on the topic, as staffers were hoping he'd last until next week without going after the accuser.
Trump slow-walked his request for declassification of documents related to the Russia investigation, noting concerns by allies. The Justice Department's inspector general will now review the documents. Go deeper.
N.Y. Times headline published this afternoon: "Rosenstein Suggested Secretly Recording Trump and Discussed 25th Amendment..." (In a statement, Rosenstein called the story factually incorrect and said there are no grounds for using the 25th.)
The bottom line: This presents on the fence Republicans with a nightmarish week ahead, while red state Democrats might have a chance to breathe easier.
Go deeper