Trump backs off declassification demand of Russia documents, texts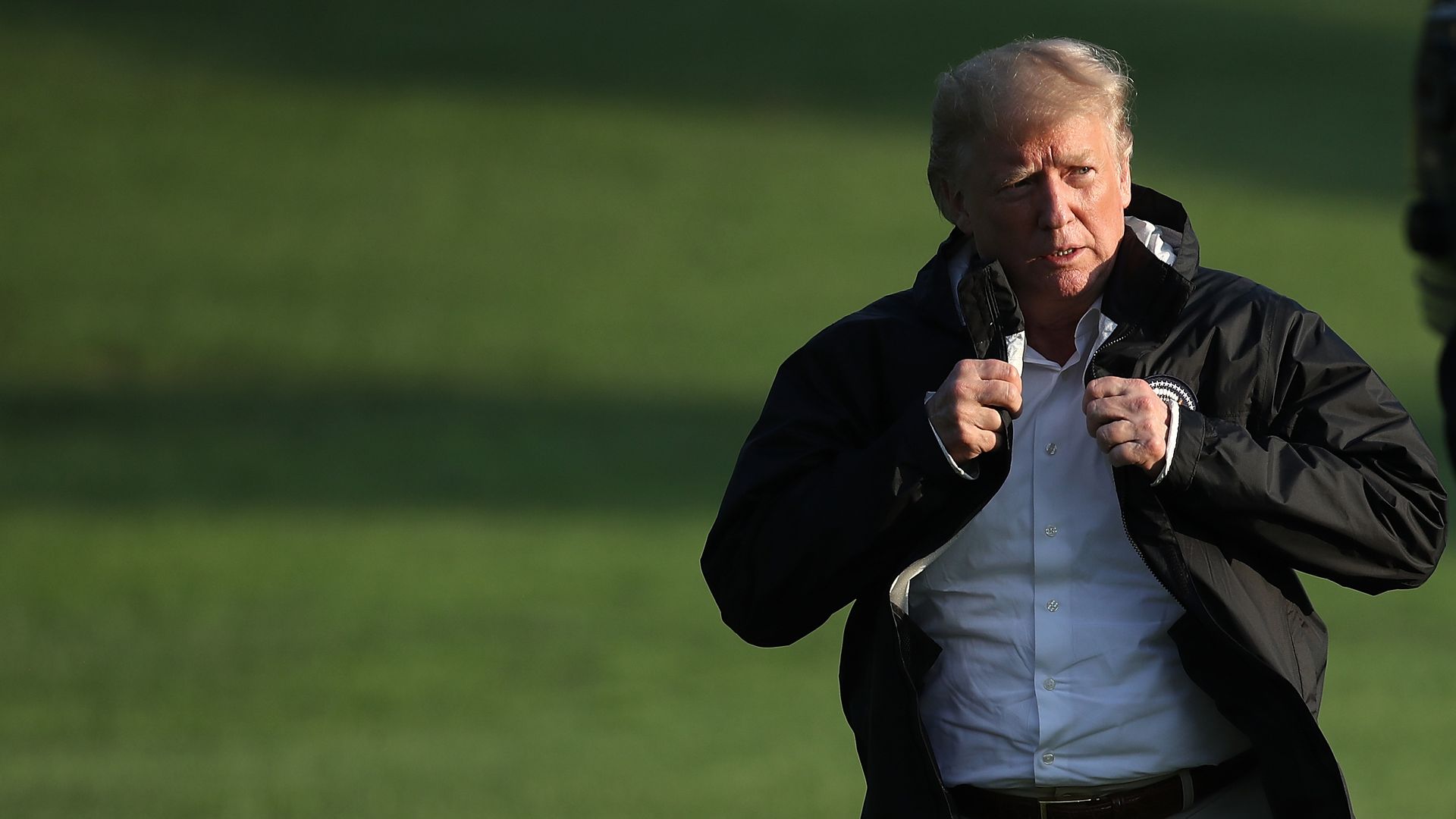 President Trump said on Twitter Friday that he's asked the Justice Department's inspector general to review documents relating to the Russia investigation and the U.S. government's surveillance activities during his campaign.
Why it matters: This is a step back from Trump's previous demands that the DOJ declassify these documents and text messages — unredacted — with a hope that the declassification would discredit the Mueller investigation by revealing it was illegitimate to begin with. However, Trump said Friday that key allies have since asked him to refrain from releasing them, likely given the sensitive information they contain. Trump said that IG will review these documents on "an expedited basis," and that he "can always declassify if it proves necessary."
Go deeper