Republican poll shows Nancy Pelosi more popular than President Trump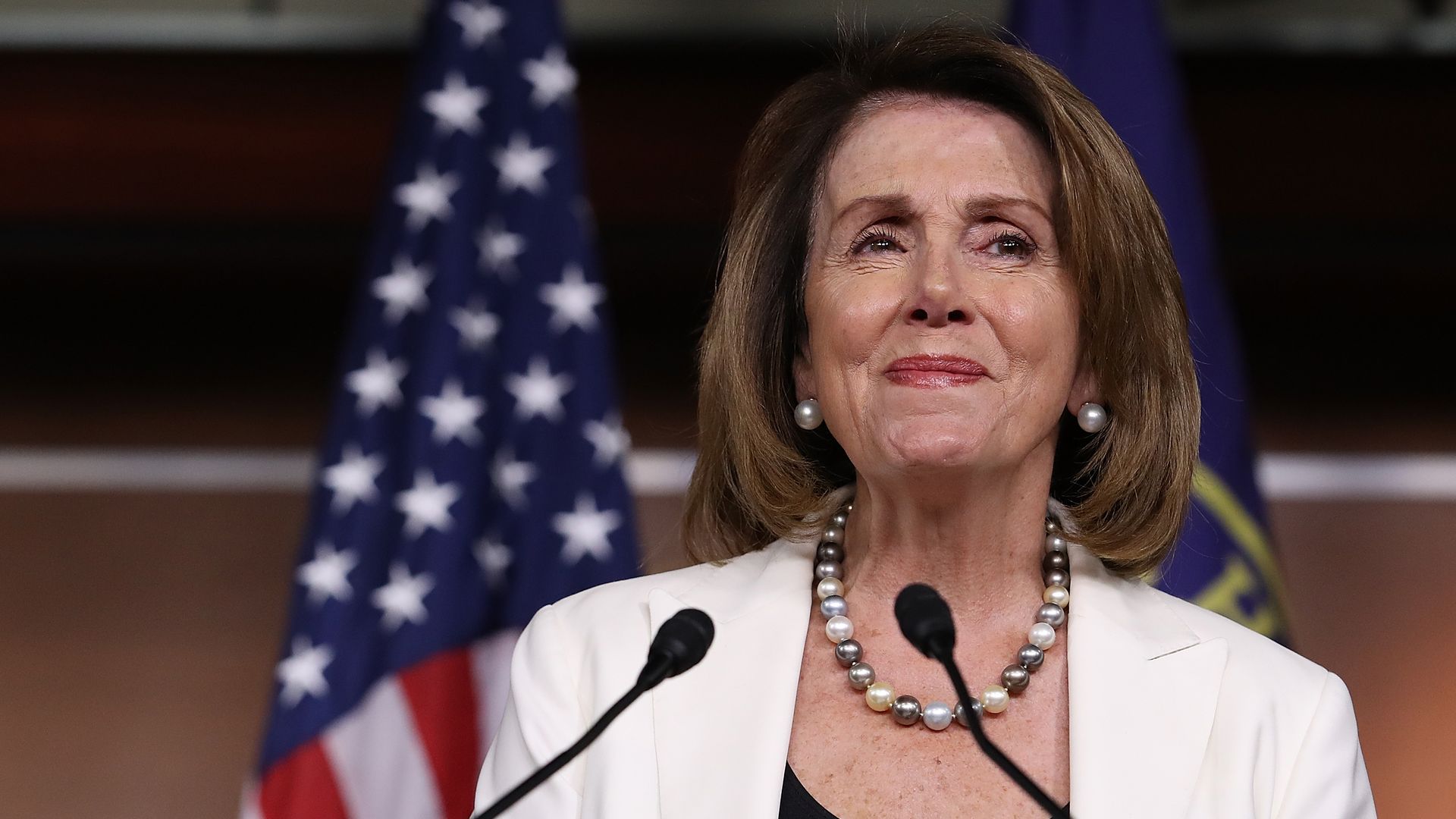 In a generic poll conducted by Public Opinion Strategies for the Republican National Committee, Americans were more likely to say they would support a candidate backed by Nancy Pelosi (50%) than a candidate backed by Donald Trump (45%), according to Bloomberg, which obtained a copy of the poll.
The big picture: Pelosi, who would likely become House Speaker if Democrats take control of the House in November, has become a polarizing figure, even within the Democratic party. Republicans have made her a primary target in their midterm campaigns, and Trump's tweet tirades are often directed toward her. The poll also found that criticizing Pelosi — and Hillary Clinton — often works in riling up the GOP base, and could help the GOP win over some independent women and Hispanic men, per Bloomberg.
Go deeper