Polls: More Americans oppose Kavanaugh's confirmation than support it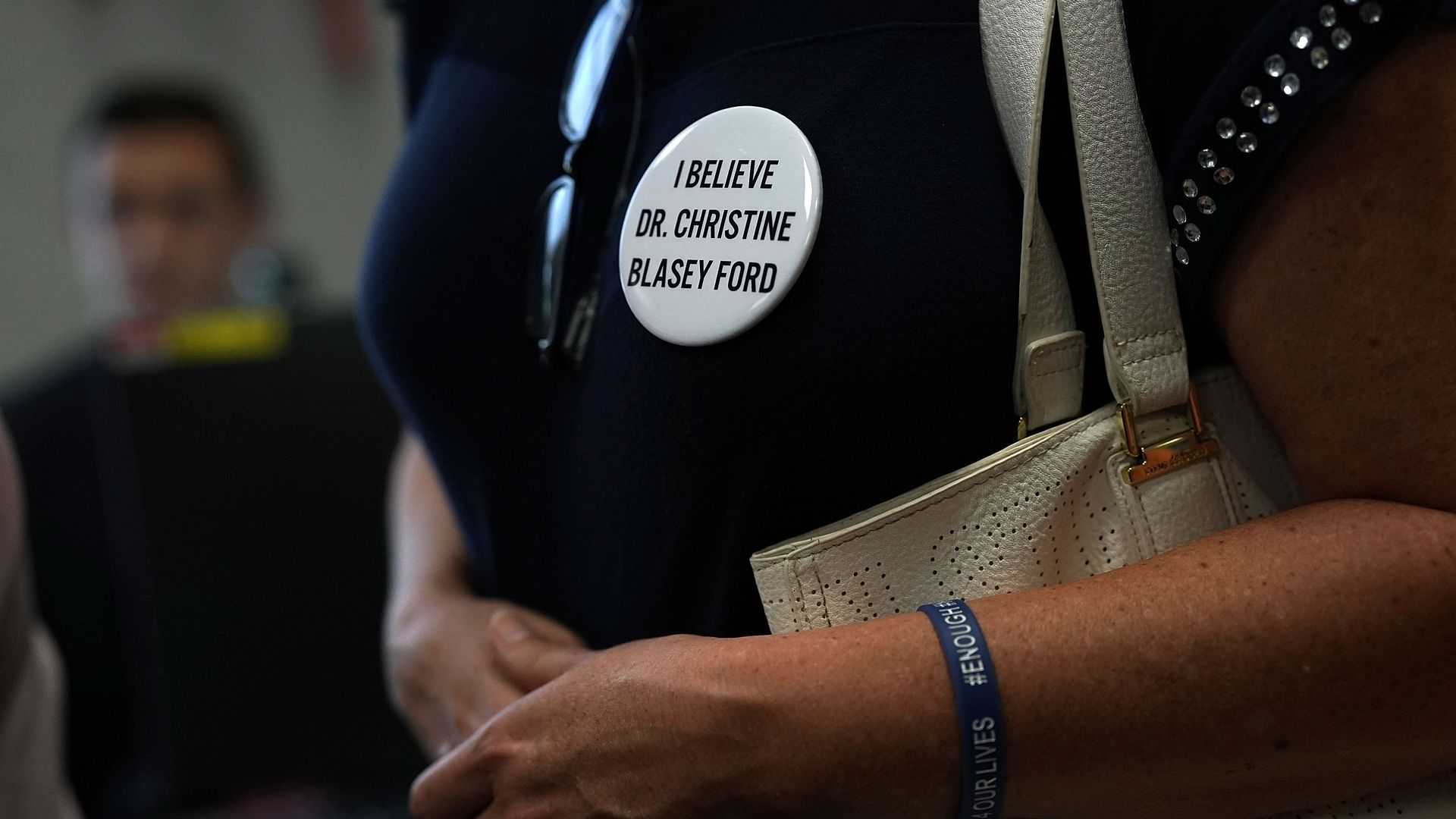 Two recent polls show that there more Americans oppose Brett Kavanaugh being confirmed to the Supreme Court than those who support his confirmation — the first time in the history of these polls that there has been that much opposition to a Supreme Court nominee.
Why it matters: Kavanaugh's popularity has taken a hit follow Dr. Christine Blasey Ford's allegation that he sexually assaulted her when they were in high school. However, a plurality of the respondents still expect Kavanaugh to be confirmed. This could add to the already bad political environment for Republicans, but the bottom line is that if Kavanaugh is confirmed — no matter how unpopular — he'll be there making laws long after these immediate political storms are blow over.
40% of respondents oppose Kavanaugh's confirmation, compared to 31% who support it.
Women are more likely to say they believe Ford's allegations, while men are more likely to believe Kavanaugh.
Methodology: Online poll of about 1,008 adults. Margin of error: 3.5 points.
38% of registered voters say they oppose Kavanaugh — up from 29% recorded last month. 34% support him.
66% of Democrats oppose his nomination, and 73% of Republicans support it.
Women are more likely to oppose Kavanaugh's nomination than men.
Methodology: 737 registered voters surveyed. Margin of error: 3.61 percentage points.
Go deeper