From food delivery to global tech titan status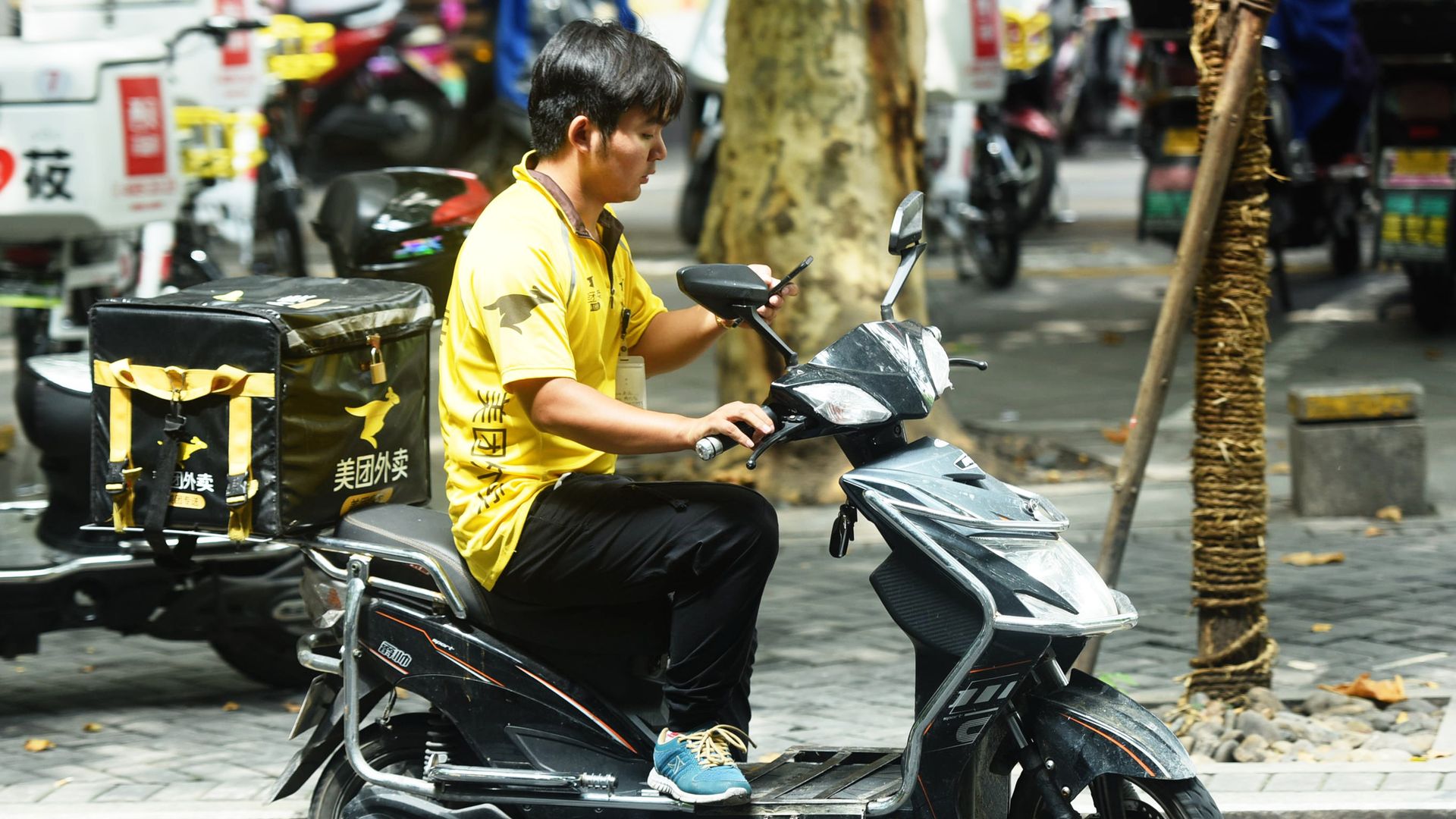 When some of the world's biggest retail companies are announcing forays into food delivery, they might be thinking of Meituan Dianping, which while not widely known outside its base in China, is worth $55 billion.
The big picture: In China, delivery is not just delivery. Meituan Dianping gained notoriety among its 310 million active users by delivering meals super fast, but it has since become the "everything app" — Seamless, Yelp, Uber, Facebook Messenger and more, all rolled into one.
"This is exactly why we have to say China is innovating now and is no longer a copycat," says Samm Sacks of the Center of Strategic and International Studies.
There's nothing like Meituan Dianping in the West. Users might not even want such an app — Facebook has tried to become a Swiss army knife, but has had limited success. But, in China, Meituan Dianping solves a slew of problems with efficiency.
The backdrop: Meituan Dianping is backed by Tencent, Alibaba's epic rival. Alibaba has its own delivery arm, Ele.me, but it isn't employing an Amazonian strategy of doing everything like Meituan Dianping.
The catch: As quickly as Meituan Dianping has climbed to the ranks of global tech giants, it has not been able to figure out how to turn a profit. The company lost $3 billion in 2017, according to the WSJ.
That sounds a lot like Amazon, which also wasn't profitable for years because CEO Jeff Bezos was focused on getting bigger. Meituan Dianping could be doing the same.
Go deeper