Jeff Sessions could keep asylum-seekers in mandatory detention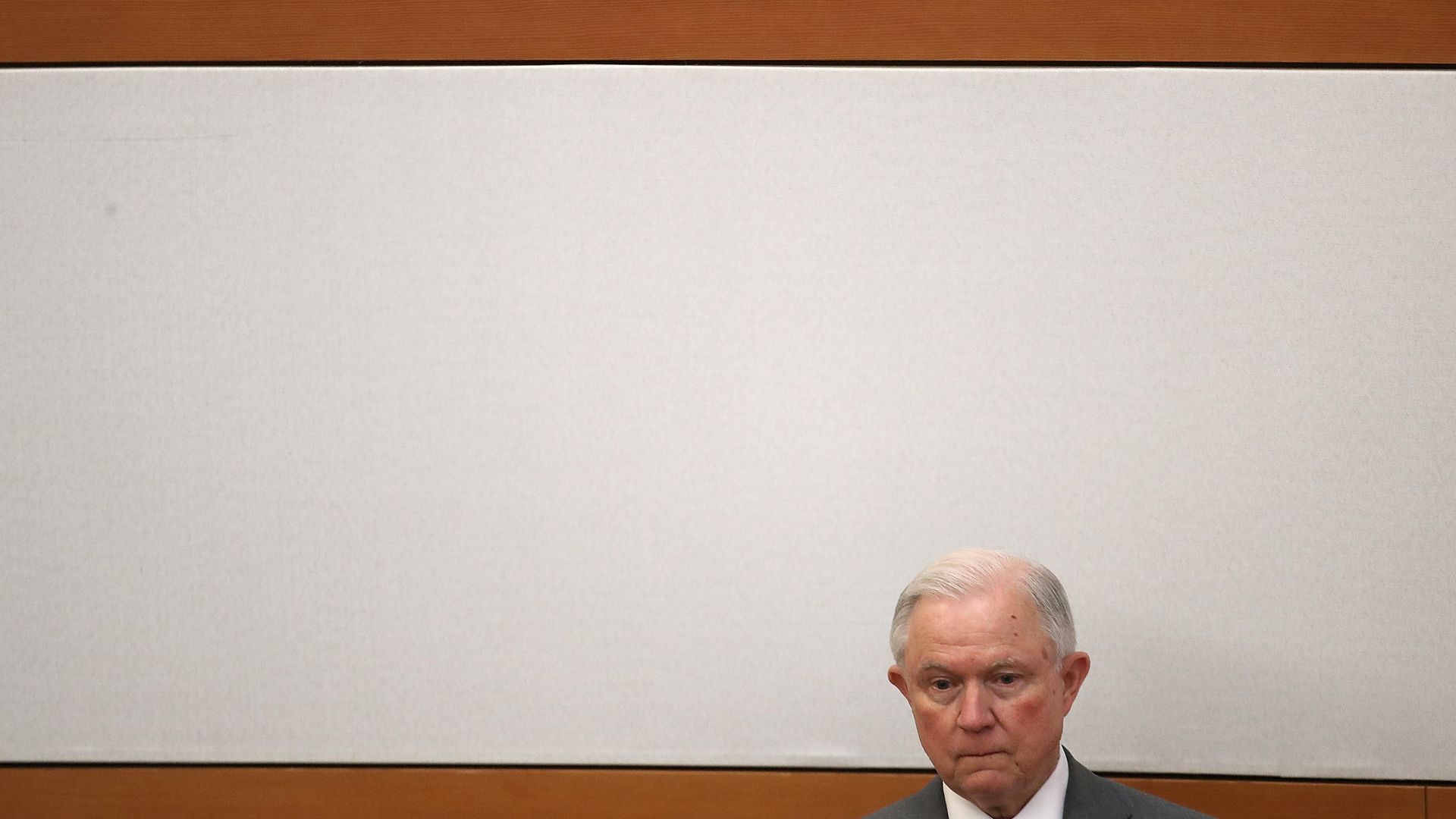 Attorney General Jeff Sessions has referred another immigration case to himself for review, and his decision could keep all asylum-seekers caught crossing the border illegally in mandatory detention — even if they've passed their "credible fear" interview.
Why it matters: If Sessions decides that asylum-seekers who establish credible fear do not have a right to a bond hearing, "it will mean tens of thousands of border crossers will now be subject to mandatory detention, which means ICE will need significant new funding in order to house people," immigration lawyer at Holland & Knight and former DOJ attorney Leon Fresco tells Axios.
How it works: If immigrants are caught crossing the border illegally, claim asylum and then prove that they have credible fears of returning to their home countries, they are entitled to a bond hearing.
Many of these immigrants are then released into the U.S. until their hearings and their immigration case is completed.
Asylum-seekers who are kept in detention have an expedited legal process that lasts around 6 months, while those who are released on bond often wait years before their case is completed.
But if everyone receives mandatory detention, it will likely mean detained cases will take even longer to complete — and thousands of asylum-seekers could end up waiting in detention centers for years, Fresco says.
Worth noting: Earlier this year, the Supreme Court ruled that asylum-seekers are not entitled to ongoing bond hearings throughout the whole time they are detained.
What's next: Sessions' decision is expected at some point within the next 90 days. If he does change the Board of Immigration Appeal's earlier ruling, he'll face lawsuits from asylum-seekers who are denied a bond hearing. But unless another nationwide injunction is issued, asylum-seekers will be kept in detention until the case is ultimately decided — potentially in the Supreme Court.
Axios reached out to DOJ, which declined to comment.
Go deeper ... Through this same process of referring cases to himself, Sessions has already:
Go deeper