The Instagramification of retail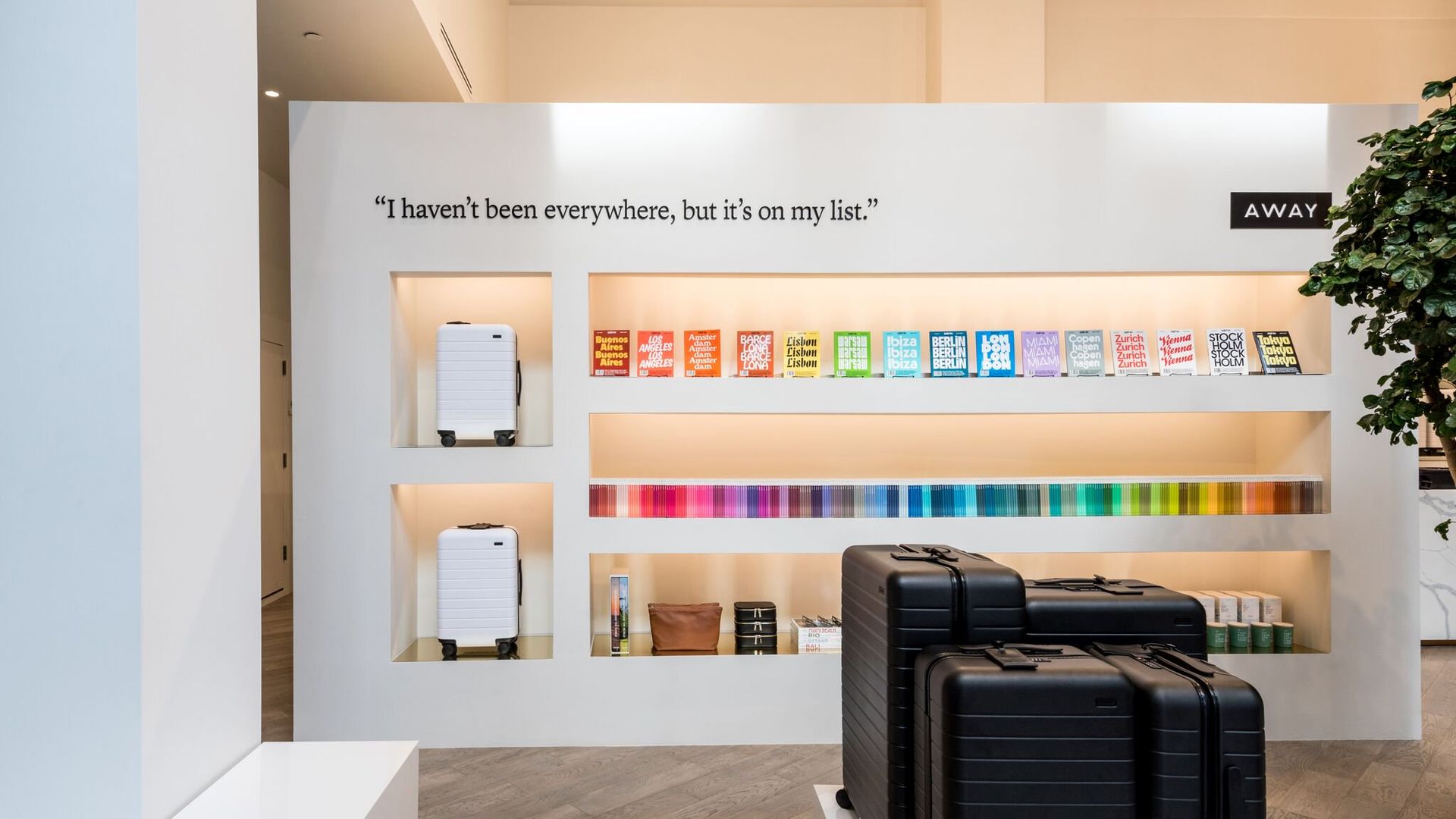 The big upside to brick-and-mortar shopping has always been instant gratification — you buy and take your stuff home immediately. But now retail startups are hard at work developing another perk: "Instagramification."
The big picture: New retailers are making sure millennials and Gen Zers have a reason to come into their stores — with state-of-the-art interior design as a backdrop to artsy Instagram posts.
New features showing up in hip stores around New York City and Los Angeles include brightly painted walls with catchy slogans and photoshoot-ready nooks decorated with props. A not-incidental added plus: Social posts are free advertising.
What we're seeing: The trend is common among companies that were digital first and got into brick-and-mortar second. They sit in stark contrast to the flickering fluorescents and tired beige stucco of old-school retailers.
Away, a luggage startup founded in 2015, now has five stores and several celebrity partnerships. It sees its stores as "profitable billboards," co-founder Jen Rubio said at Recode's Code Commerce conference in New York this week. Rubio said Away judges the success of its stores by how many Instagram posts they inspire.
Warby Parker, which also started online, collaborates with artists to outfit its stores with custom murals. Its sunglasses are organized by color. Both are perfect Insta backgrounds.
Melody Ehsani, a jewelry maker, does something similar in her stores, with neon signs and painted angel wings on walls that you can step into for a picture-perfect moment.
Go deeper: Your Entire City Is an Instagram Playground Now (CityLab)
Go deeper