Report: FBI and DOJ to propose redactions in declassified documents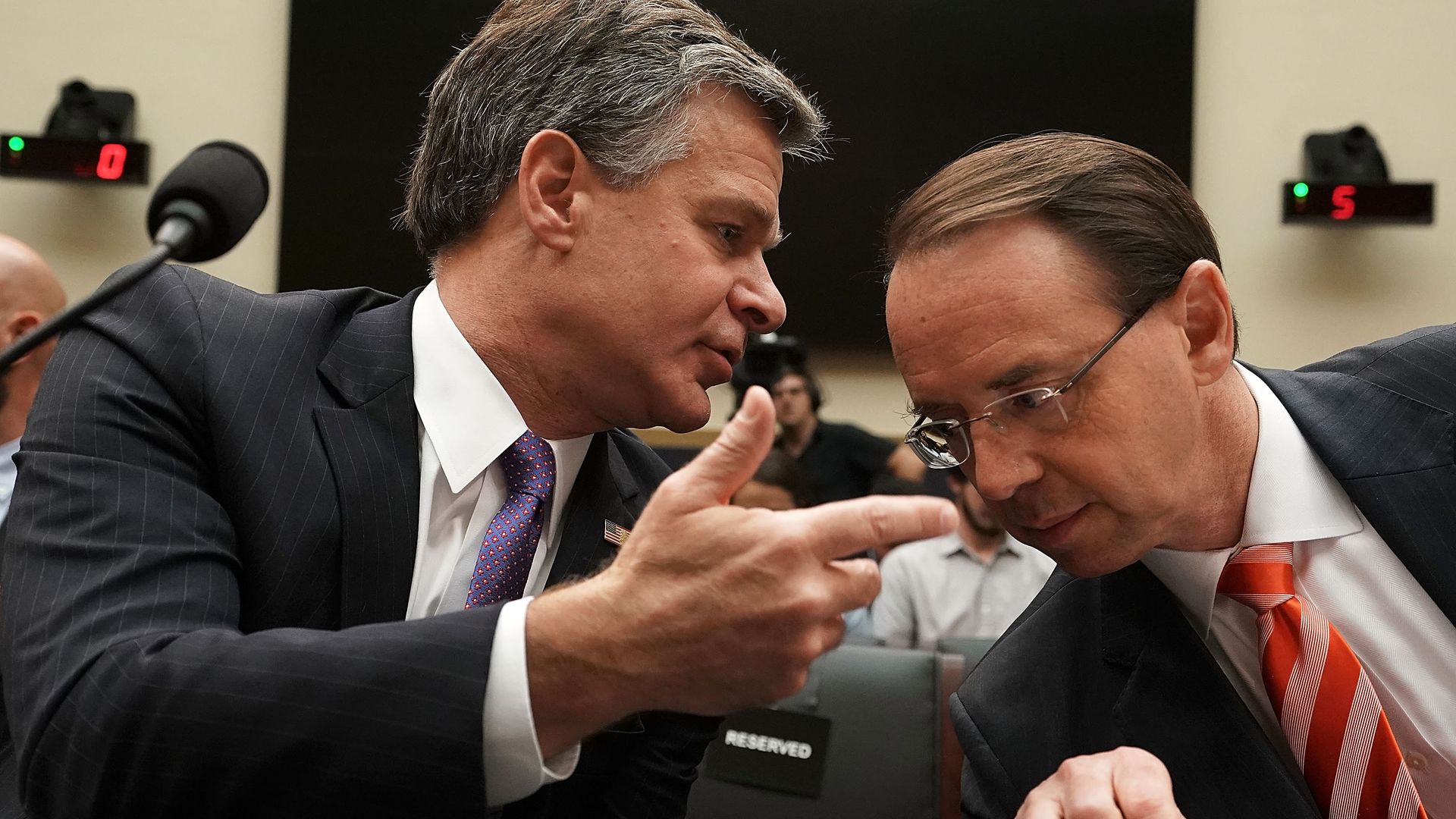 The FBI, Justice Department and Office of the Director of National Intelligence plan to propose redactions for sensitive information regarding sources and methods in the Russia investigation documents that President Trump has ordered to be declassified, reports Bloomberg.
The big picture: Trump and some Republican lawmakers believe the declassified materials — which include documents and texts related to Carter Page, James Comey, Peter Strzok and others — will show the Russia investigation was corrupted by bias. Intelligence officials and Democratic leaders like Sen. Mark Warner and Rep. Adam Schiff believe Trump has crossed a line, and that declassification could compromise the ongoing investigation.
Go deeper