Your wearable yoga teacher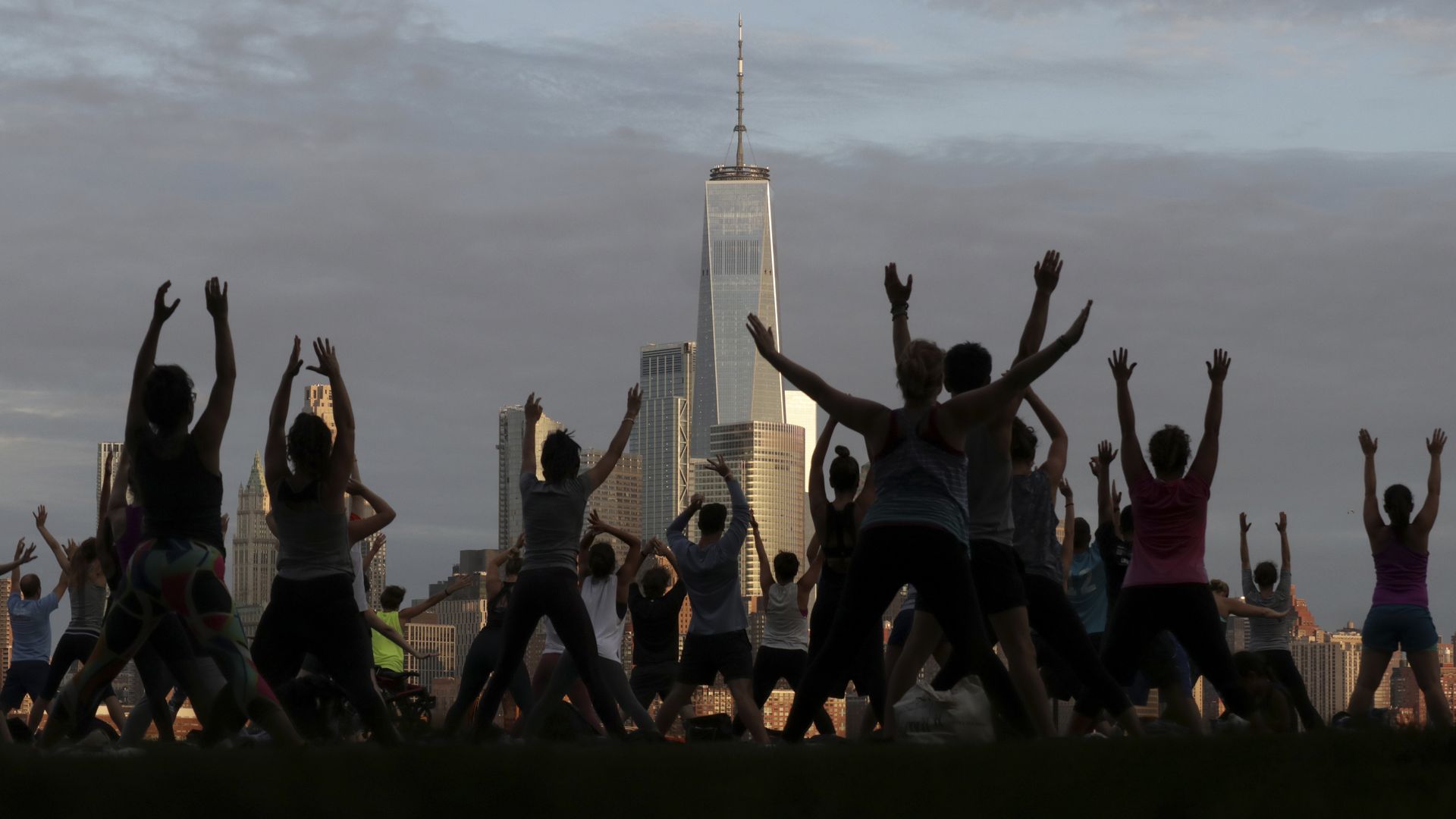 For those who are insecure about their yoga skills and lurk in the back of the class, your latest nightmare is a pair of pants that know when you're making a mistake.
How it works: Three sensors — one at your ankle, another behind your knee and a third at your hip — can tell whether you're doing downward dog, or any other yoga pose, correctly. If you've got it, the sensors vibrate to congratulate you! If you're not quite there, the app, which is linked to your pants, will tell you how to adjust.
Billie Whitehouse, Wearable X's CEO, said at Code Commerce Monday that she's betting on the market for athleisure — athletic clothing that you can wear all the time — because yoga pants outsold jeans last year in the U.S., U.K. and Australia.
Wearable X's latest innovation is a feature that links your pants to your iPhone's health app, so the technology can tell if you went for a run (or if you didn't) and recommend post-workout yoga poses to keep you nimble.
Go deeper