WHO report: TB remains "public health crisis" despite decline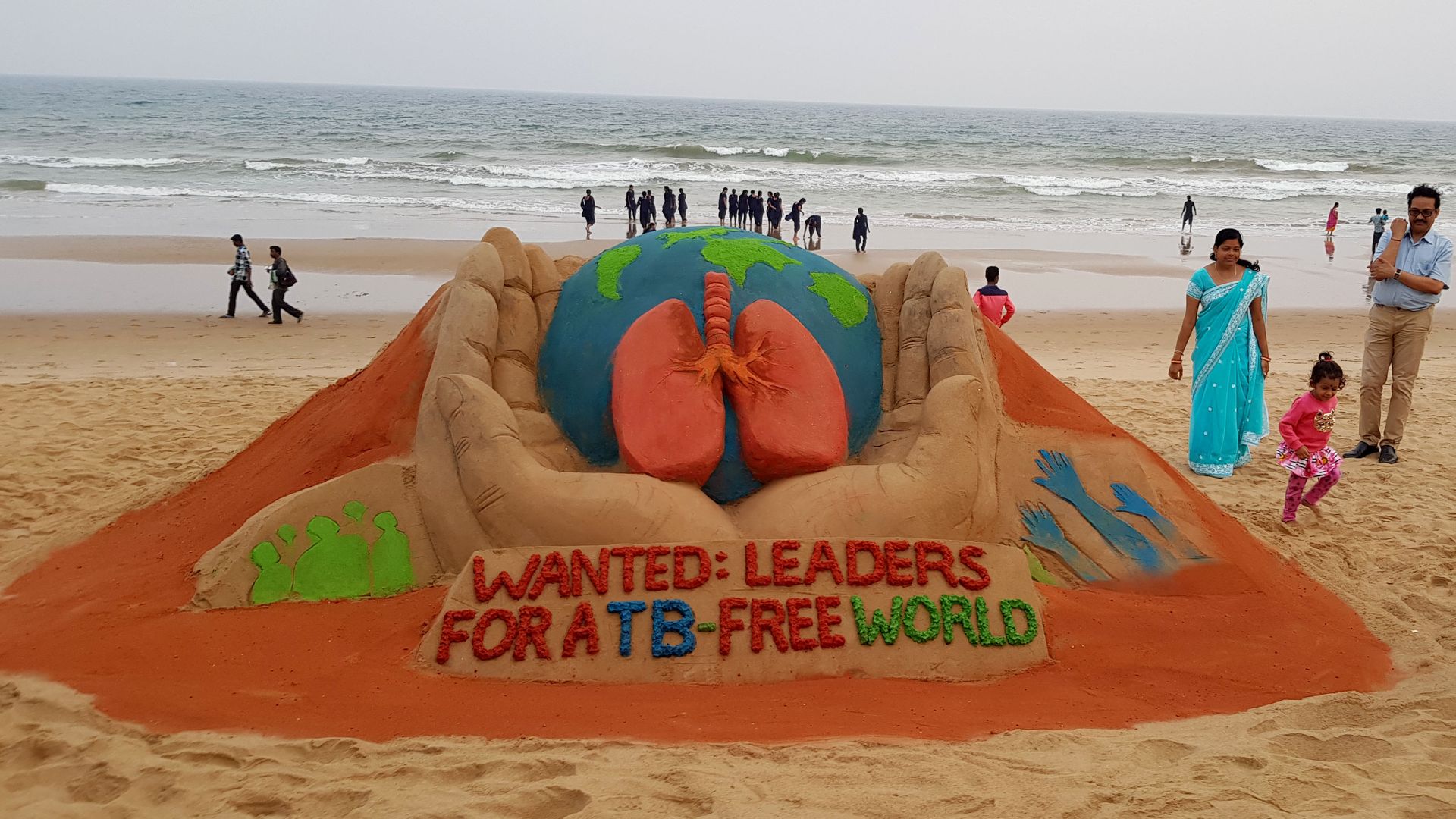 While mortality has dropped from tuberculosis infections, nations must still accelerate their response to what remains "the world's deadliest disease," according to medical leaders speaking at the launch of an annual World Health Organization report today.
Threat level: Among the concerns is the estimated 558,000 people with TB who developed drug resistance in 2017 to at least one of the key antibiotics, with the vast majority showing multi-drug resistance — which is a "public health crisis," says Tereza Kasaeva, director of WHO's global TB program.
What's happening now: There's growing resistance to the most effective first-line TB drug, rifampicin, and now officials are seeing resistance to another key first-line TB drug, isonizid.
In 2015, countries reported that only 55% of people with drug-resistant TB showed they received successful treatment, partly due to lack of access to alternative antibiotics, Kasaeva says.
WHO has set an agenda goal of eradicating TB by 2030, recently outlining their joint initiative.
"TB is preventable, TB is treatable, and TB is curable. Now, we must all be held accountable."
— Eric Goosby, UN special envoy on tuberculosis.
By the numbers, per WHO:
Overall, TB deaths have decreased over the past year. In 2017, there were 1.6 million deaths (including among 300,000 HIV-positive people). Since 2000, there was a 44% drop in TB deaths among people with HIV, compared to a 29% decrease among HIV-negative people.
The number of new cases fell by 2% per year between 2013 and 2017, although faster reductions have occurred in Europe (5% per year) and Africa (4% per year).
Some countries are moving faster than others — with countries in southern Africa showing annual declines of 4%–8% and the Russian Federation reporting rapid declines in cases (5% per year) and in deaths (13% per year).
WHO estimates that a quarter of the world's population is infected with TB and says there's an estimated 10 million people with new TB infections in 2017.
U.S. response: The U.S. is one of the largest donors to bilateral TB funds, says Irene Koek, deputy administrator for global health for the United States Agency for International Development. She says they look forward to the UN meeting to develop methods of accountability and transparency for participating countries. "We all need to come together," Koek says.
The bottom line: More funding is "urgently needed," Kasaeva says. In 2018, investments in TB prevention and care in low- and middle-income countries fell $3.5 billion short of what's required. Plus, another $ 1.3 billion/year is needed to boost R&D for new vaccines, diagnostic tests and drug treatments.
What's next: WHO's report, called 2018 Global TB Report, urges decisive action from the heads of state/government who will gather next week for the September 26 UN General Assembly's first-ever, high-level meeting on the fight against TB.
Go deeper:
Go deeper