Netflix makes history by tying HBO in Emmy wins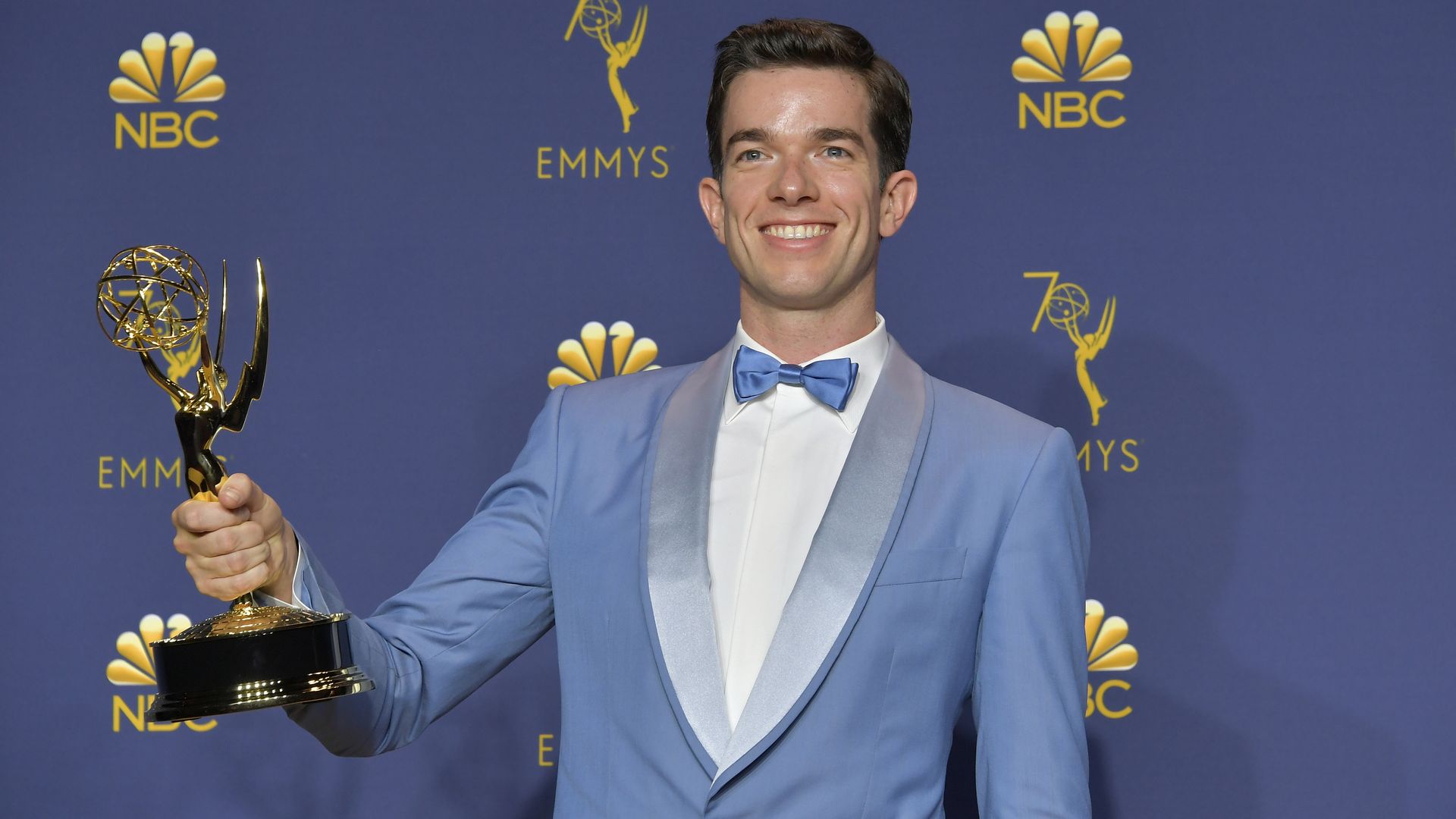 Netflix tied HBO in Emmy wins for the first time ever Monday night, putting an end to HBO's 17 year-long winning streak.
Why it matters: It marks the first time in Emmy history that a streaming company has joined a traditional broadcaster in taking home the most awards. And it's the first time any tech company has done so at a major U.S. awards show.
The backdrop: The tie comes amid a bitter rivalry between HBO and Netflix for entertainment dominance.
AT&T CEO and Chairman Randall Stephenson recently compared HBO, which it acquired as part of its deal with Time Warner in June, to the "Tiffany's" of entertainment, while he sad Netflix like "Walmart."
Netflix is estimated to spend upwards of $10 billion on content annually, while HBO, like most traditional TV networks, will spend $3 billion to $4 billion. Stephenson has suggested that AT&T wants to invest more in HBO to better compete with Netflix.
Amazon also had some big victories Monday night.
Amazon won swept comedy awards with its series "The Marvelous Mrs. Maisel," winning five awards for the show.
Both Hulu and Amazon have now a best series award for "The Handmaid's Tale" and "The Marvelous Mrs. Maisel," respectively, while Netflix has yet to win in the biggest category.
The bigger picture: The milestone represents a huge shift in power within the television business from legacy TV companies to digital streaming companies that can pour billions of dollars into content.
Go deeper