China says it will respond to latest round of Trump tariffs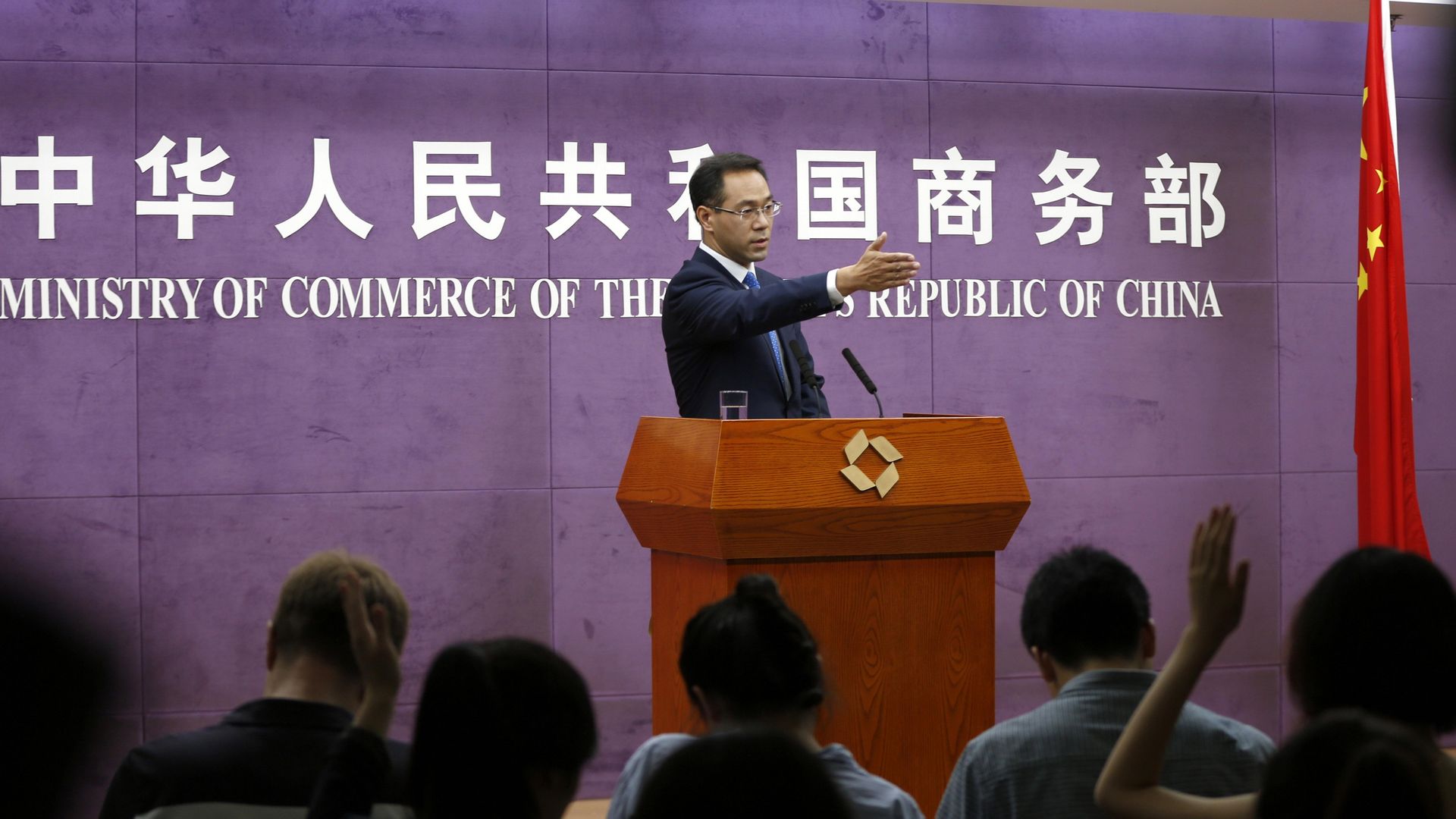 China's Commerce Ministry said Tuesday that it will respond to the latest round of President Trump's tariffs, imposing its own import taxes on $60 billion worth of U.S. goods at a rate of up to 10%. They will take effect on September 24th — the same day U.S. tariffs on Chinese products are scheduled to begin.
The big picture: A statement released earlier by the Chinese ministry of Commerce said nothing about Beijing's participation in proposed trade talks with Washington, though reports over the weekend indicated that China was considering skipping the discussions.
Go deeper