Our building boom meets Mother Nature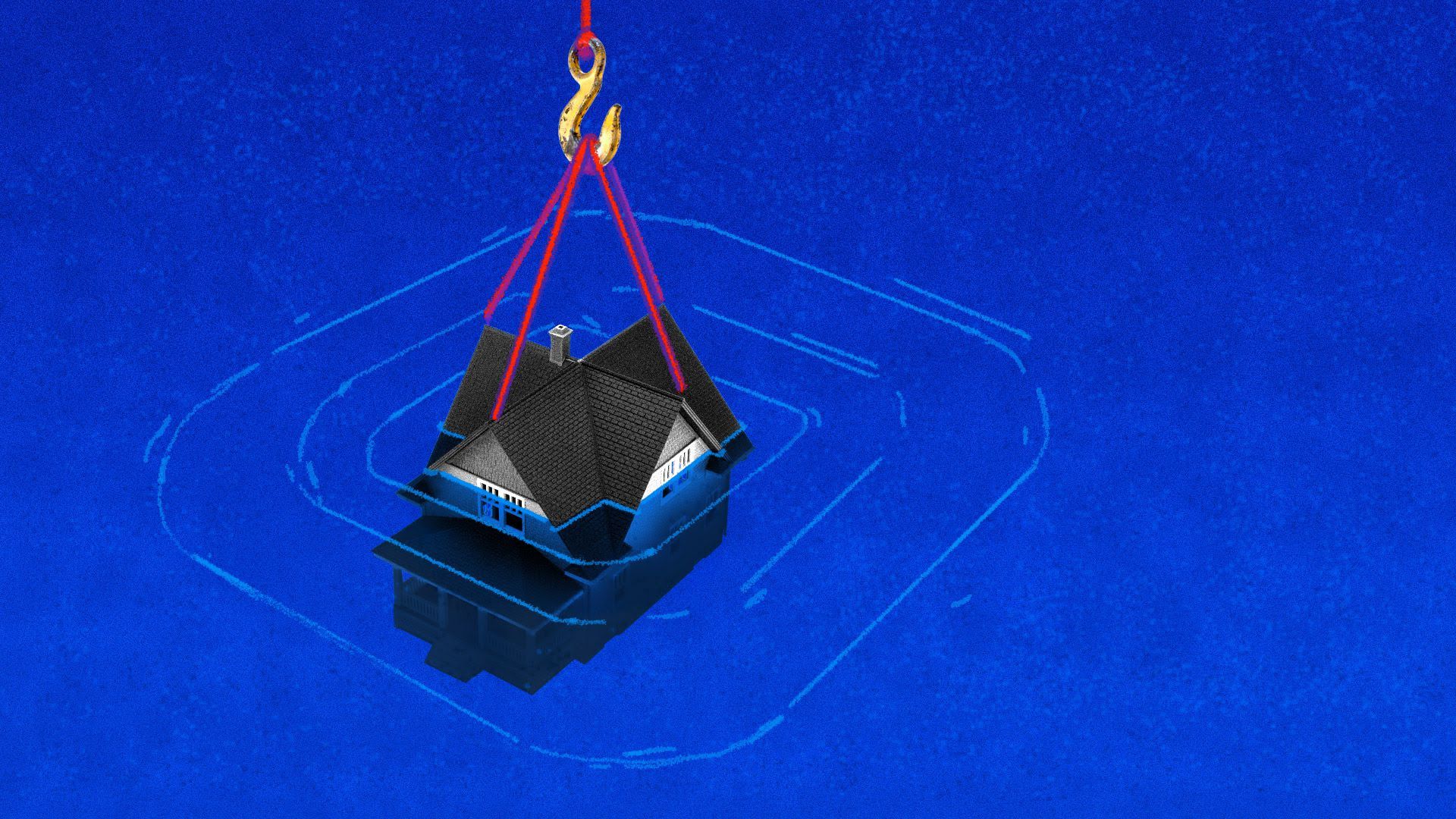 North Carolina faced damages of more than $10 billion from Hurricanes Bertha and Fran in 1996, part of a string of disasters that forced the insurance industry to evaluate how much coastal risk it was willing to sustain.
The big picture: Despite wholesale reforms in insurance and increased awareness about future vulnerability for coastal property, developers built 113,000 new homes in coastal North Carolina from 2000-2014, ProPublica notes.
Why it matters: Florence will restart the post-storm hamster wheel. Local officials will mull whether to rebuild or to buy out residents, even with staggering losses for the uninsured and increasing liabilities for those within insurance's broad umbrella.
And climate change, which is raising sea levels along the shore and causing more intense inland rainstorms, is only heightening disaster risks.
A different process is playing out in Puerto Rico, the WSJ reports:
"Government officials say they don't want to rebuild communities on land that is vulnerable to soil erosion, chronic flooding and destruction from future storms."
"'We need to move families to a safe place,' said Luis Burdiel Agudo, president of the Economic Development Bank for Puerto Rico."
"The government is set to receive $20 billion of federal funding to rebuild... It is giving some homeowners an ultimatum between moving and receiving funds to rebuild."
Between the lines: Mainland coastal areas like North Carolina and Houston, Texas, know these dangers exist. So, too, do those living in and governing areas vulnerable to inland flooding from slow-moving tropical storms and hurricanes, such as Harvey and Florence. Their main mechanism is the buyout.
"Harris County [Houston] has only bought out about 3,100 properties since 1985. That's fewer than half the homes on the district's priority buyout list. Hurricane Harvey damaged at least 69,000 properties in the county," ProPublica reports.
"North Carolina Gov. Roy Cooper said in a press briefing on Sunday that the state would have to 'look carefully' at buyouts of repeatedly flooded properties," the WSJ notes.
The bottom line: Expect this debate to get worse, with taxpayers on the hook for growing catastrophes and increasingly hot political battles between insurers and homeowners.
Go deeper: Florence updates, where 23 deaths have been reported
Go deeper