Bannon calls #MeToo the world's most powerful political movement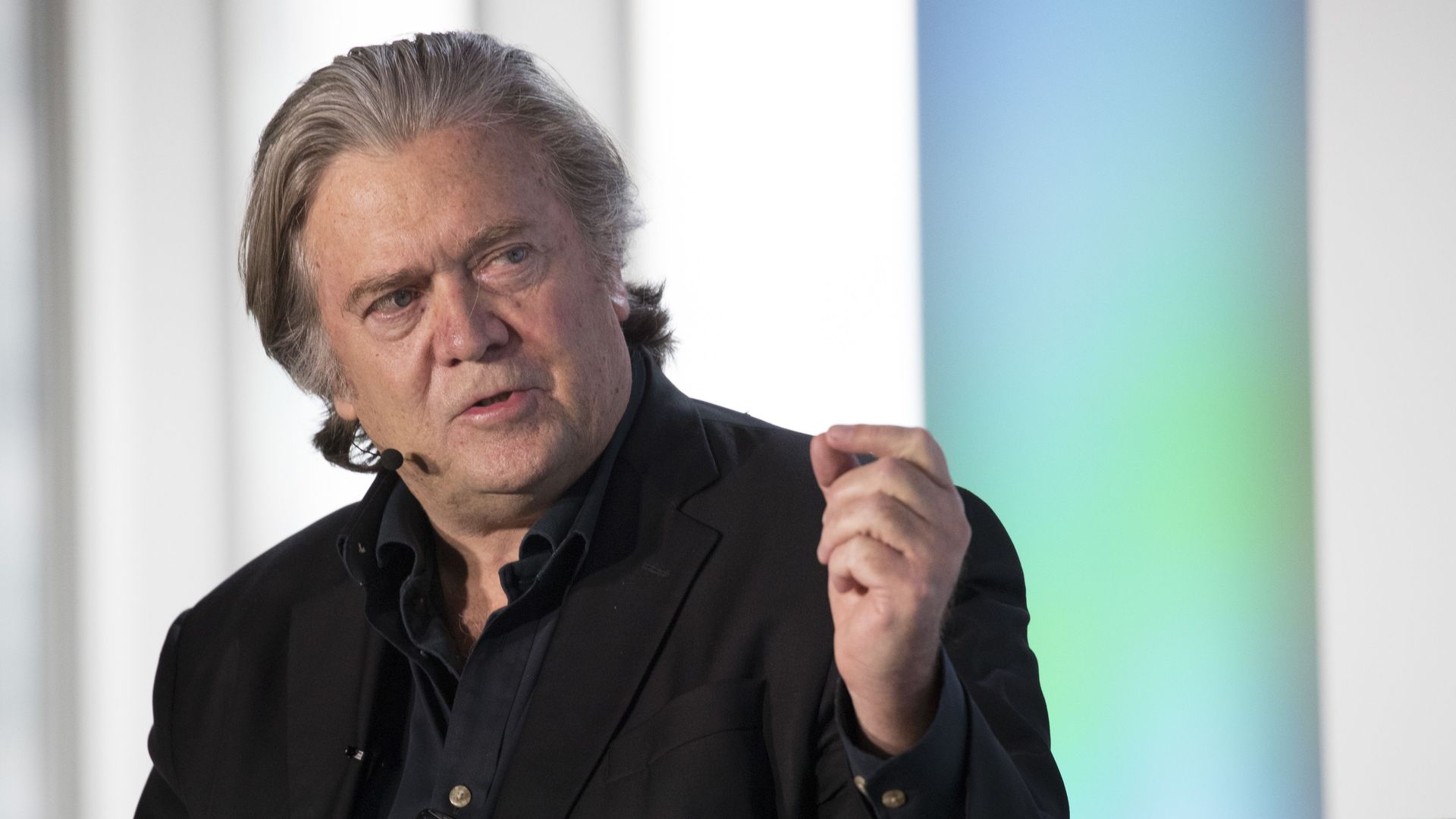 Steve Bannon says he thinks Time's Up, started in Hollywood and aimed at protecting women against sexual harassment in all workplaces, is "the single most powerful potential political movement in the world," per AP.
"I'm quite shocked that the #MeToo movement hasn't cut through corporate America with a bigger scythe, because I think there's a lot of potential there."
— Bannon at The Economist's inaugural Open Future Festival.
Go deeper: #MeToo has exposed hundreds of high-profile people
Go deeper