London mayor calls for a public vote on Brexit deal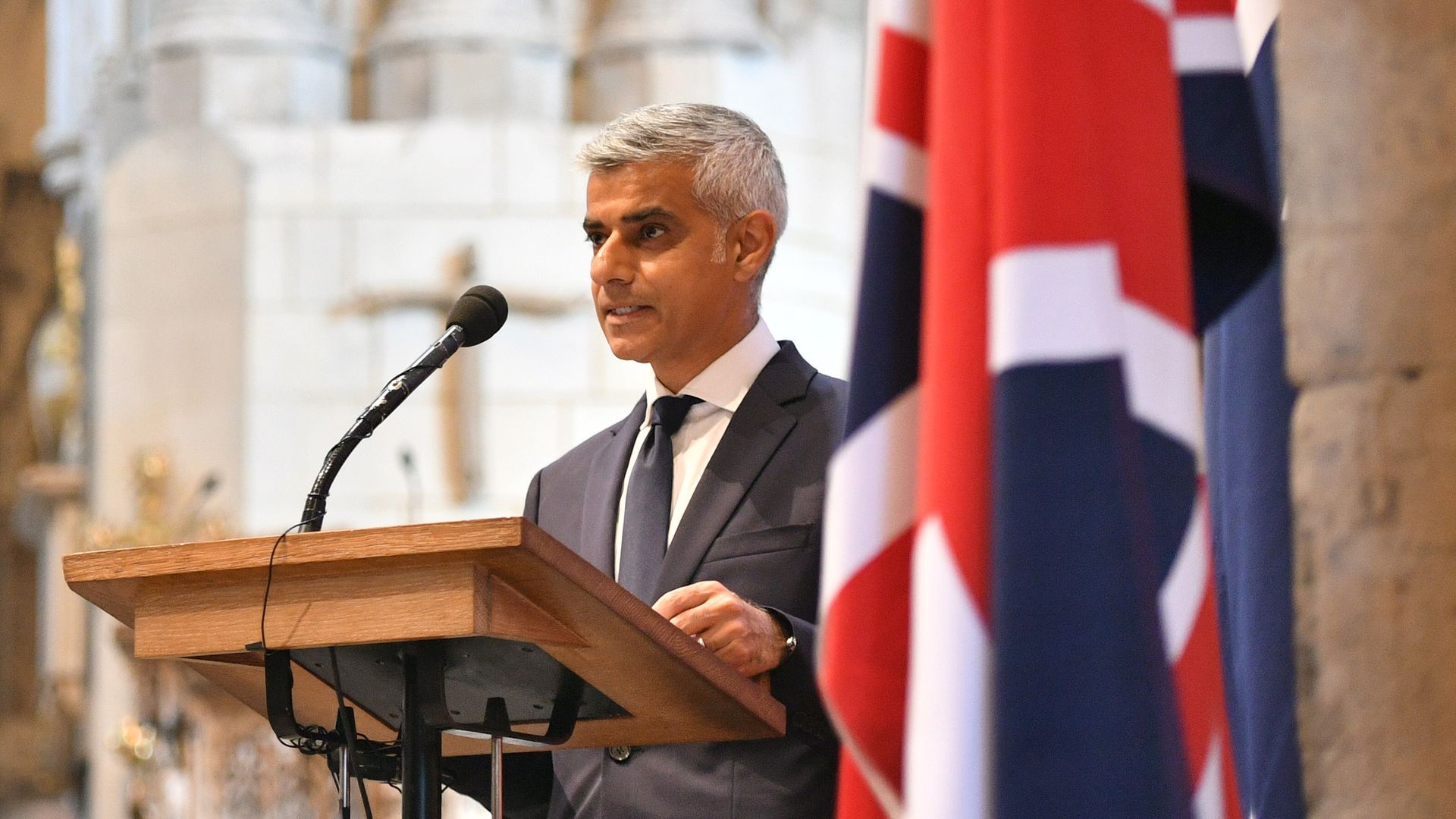 London Mayor Sadiq Khan penned an op-ed in The Observer Sunday calling for a public vote on any deal — or lack thereof — that the British government negotiates on Brexit, one that will include the option to remain in the European Union.
"I don't believe it's the will of the people to face either a bad deal or, worse, no deal. That wasn't on the table during the campaign."
The big picture: Khan was clear during an appearance on BBC that he is not calling for a second referendum. Rather, he is demanding that the British people have a say in the outcome of negotiations that may lead toward a "no-deal Brexit," due partially to divisions within Theresa May's own Conservative Party.
Go deeper