Florence's catastrophic, deadly flooding worsens in Carolinas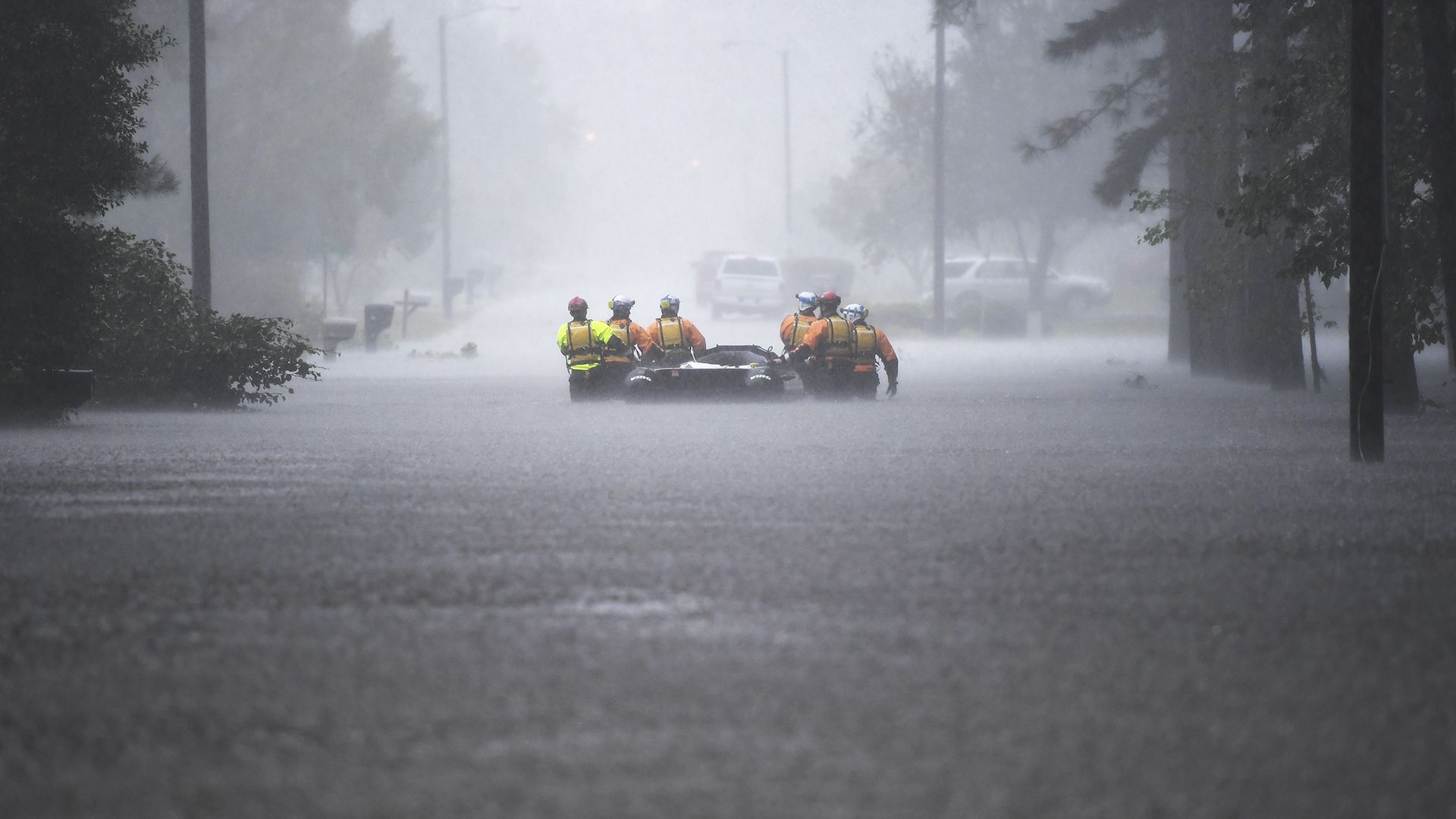 Historic rainfall continues to wreak havoc in the Carolinas, where all-time rainfall records have already been broken. A swath of land between Wilmington and New Bern, North Carolina, is closing in on 40 inches of rainfall, as the heaviest rains begin to shift into a new, treacherous area: the Blue Ridge Mountains.
The big picture: The National Weather Service continues to warn of "catastrophic" and "life-threatening" flash flooding on Sunday as coastal North Carolina receives up to another half a foot of rain, since the circulation around the storm is still pulling in copious amounts of Atlantic moisture. The storm has killed at least a dozen people so far, and this number is likely to rise.
What's next: The heaviest rains are sliding to the northwest into higher terrain, which could yield higher rainfall rates and a high risk of mudslides and flash flooding in northwestern North Carolina and southwest Virginia. During the first part of the week, flooding is likely to spread from the Carolinas to the Appalachians, northwest Mid-Atlantic (possibly including parts of the Washington, D.C. area), and on north into New England.
Rainfall totals: Rainfall totals as of Sunday evening show the peak amount stands at 33.89 inches in Swansboro, North Carolina, which sets a record for the greatest amount of rain ever to fall from a tropical storm or hurricane in the state. It is also a 2-day and 3-day all-time rainfall record for the state.
North Carolina is now the third state to set all-time rainfall records in the past year, joining Hawaii (Hurricane Lane) and Texas (Hurricane Harvey).
Rivers will take several days to crest — many of them at record high levels — particularly in eastern North Carolina.
Go deeper:
Go deeper