China considering skipping trade talks after threat of new U.S. tariffs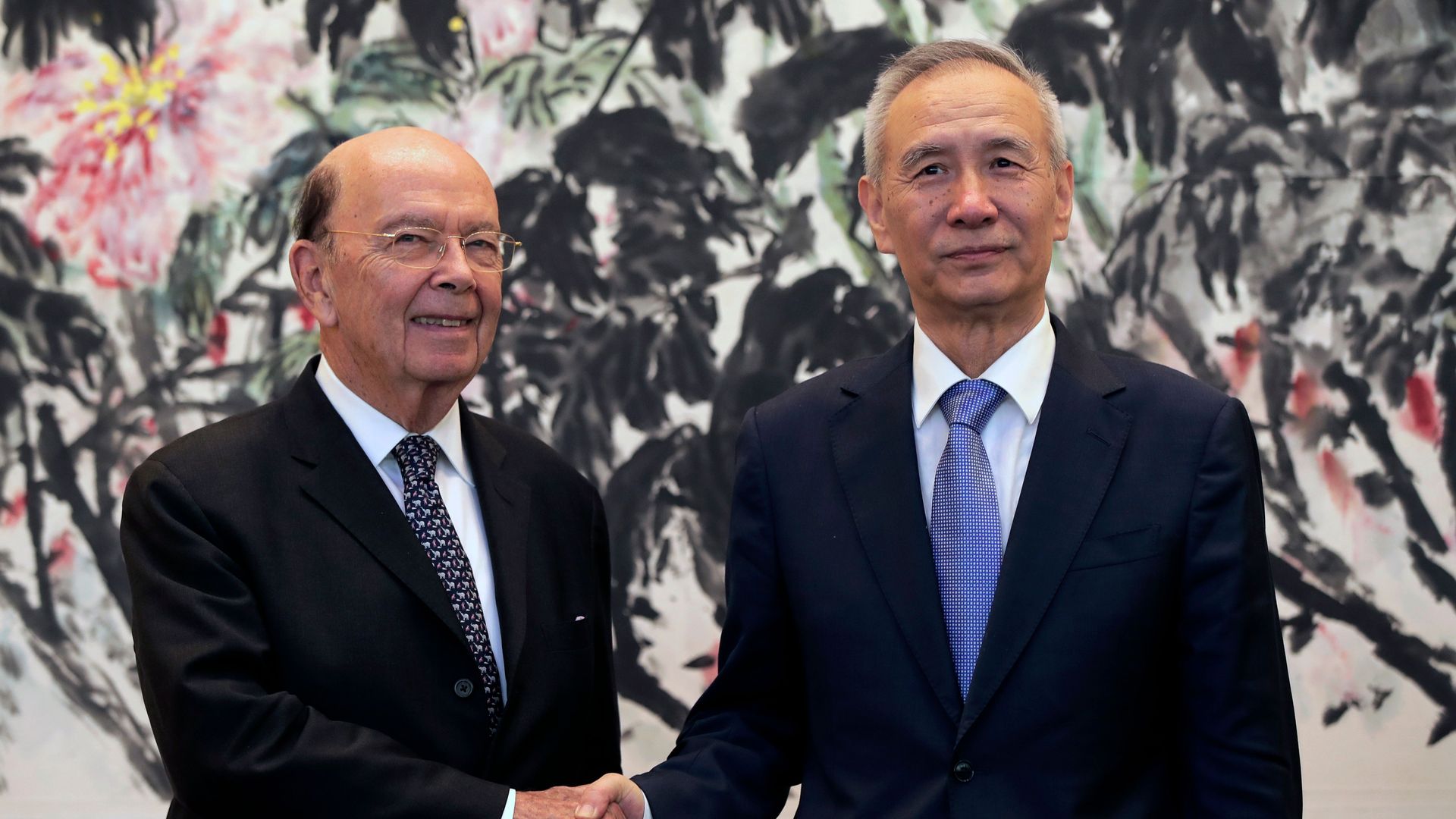 Beijing is considering rejecting an offer from the White House for additional trade talks later this month amid reports that the Trump administration plans to impose new tariffs on $200 billion in Chinese goods, The Wall Street Journal reports.
The big picture: Treasury Secretary Steven Mnuchin had invited China's senior economic official Liu He to return to Washington. Axios contributor Bill Bishop predicted that Liu might decline: "It's going to take a lot of backchannel reassurances and promises to get Liu back to D.C. The Chinese understand that there's disagreement among Trump's top advisers and Liu has been humiliated on two recent trips to D.C."
Go deeper