The GOP's epic political malpractice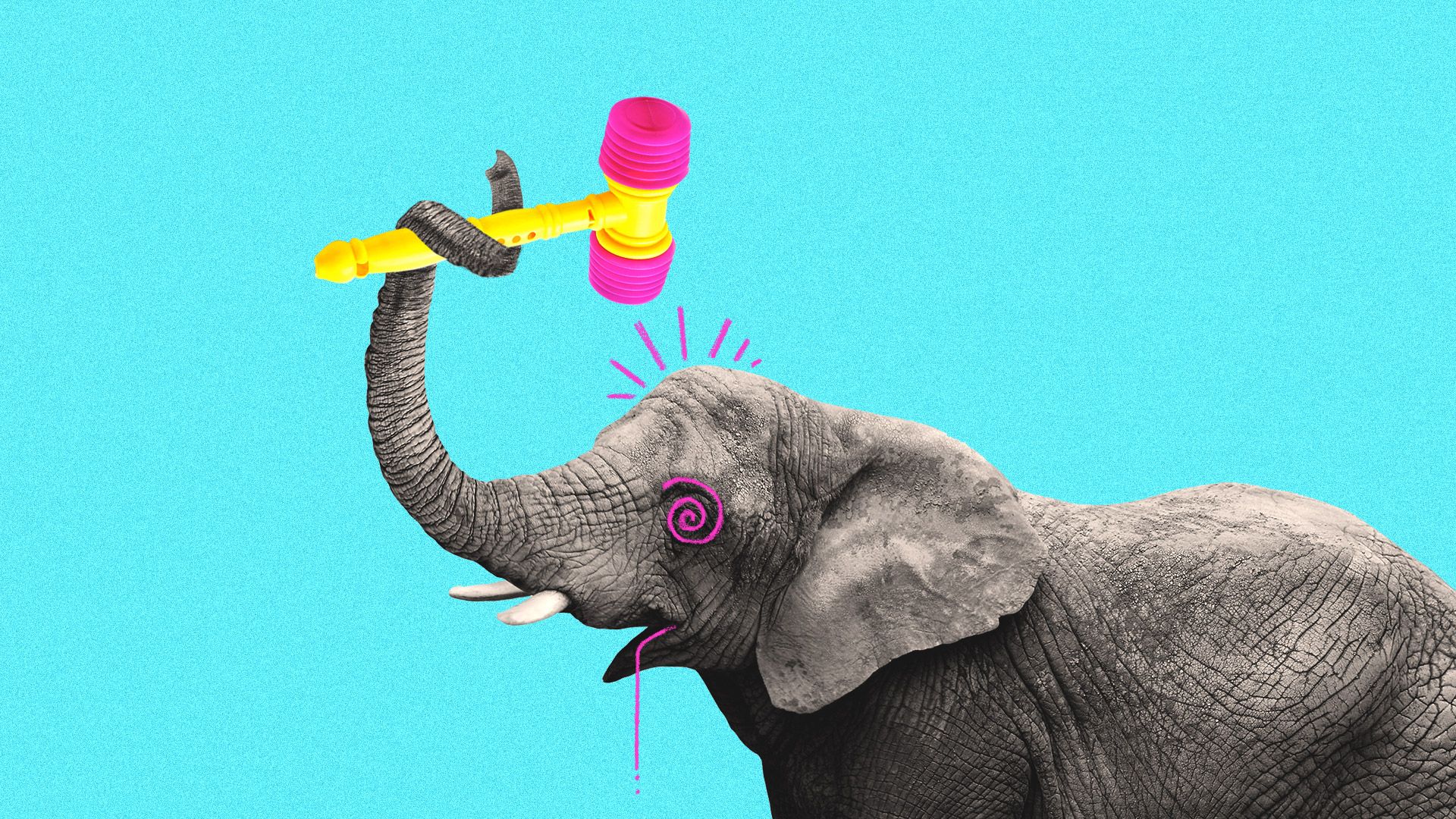 By all measures of American politics, this should be the moment Republicans cement an unstoppable governing majority. Charlie Cook of The Cook Political Report emails: "From the presidency, to Congress, governors and state legislatures, Republicans hold more offices than any time since the 1920s. ... This is the most favorable Senate map that either party has had in modern history, maybe ever. ... Things don't get much better."
Instead, Republicans are blowing it — often in mind-boggling ways, officials tell Axios.
In a record number of House races, they're being outraised by Democrats who control nothing.
They're suffering retirements at record rates — putting very winnable House seats like Speaker Paul Ryan's at far greater risk.
They look unlikely to win more than one or two — if any — of the Senate seats held by Democrats in states Trump won in 2016.
There's a 40% chance they blow the entire majority, based on our conversations with GOP leaders. 
They seem unlikely to reap much of the benefits from economic indicators that should be gold to run on. Think about it: They delivered huge tax cuts; unemployment is, remarkably, below 4%; wages are rising; economic optimism is surging.
They're sucking wind in campaign after campaign.
And they're alienating women — prompting a record number to run and vote. Remember: More women vote in presidential elections than men. 
A Republican official deeply involved in midterm campaigns told me: "If there was any way to reduce the noise (unlikely!!) we could survive. [There's] so much noise [that it doesn't] allow people to realize economy/life is good."
Be smart: This election could echo long from now. Republicans seem certain to end this election even more defined as the party of white men, a group slowly but surely shrinking in power.
There's a reason that the party's autopsy after the 2012 election called for an urgent push for inclusion: Demographics don't lie. 
Go deeper