Hotels, Airlines shake up policies to accommodate Florence evacuees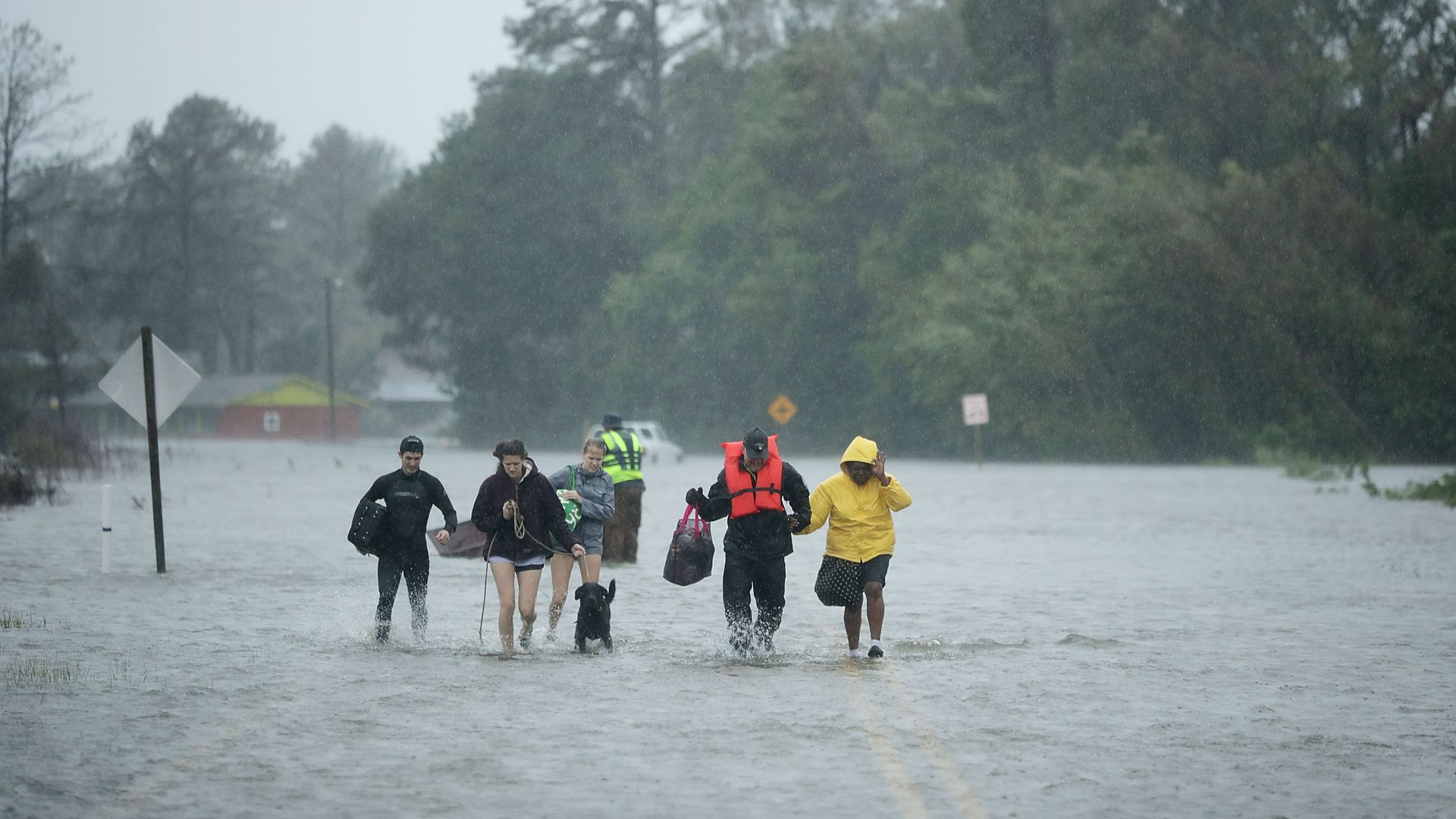 Hotels and airlines are relaxing their policies to offer refuge and support for those fleeing Tropical Storm Florence, including opening their doors for free and waving traditionally pricey rebooking fees for travelers.
The big picture: Millions were forced to evacuate before Florence hit the Carolinas hard on Friday. Conditions haven't let up as mandatory evacuations continue in parts of North Carolina. As of Saturday morning, at least seven had been killed as the storm crawls along the coast.
Airbnb is asking hosts to offer free stays for those evacuating, per Travel and Leisure. Hosts across the Carolinas, Maryland, Tennessee, Georgia, Virginia and West Virginia have all offered free stays through October 1st, reports Fox News.
Rosen Hotels and Resorts around Orlando, Florida, are offering a "distress rate" for those fleeing Florence, and is waiving fees for pets, per the Orlando Sentinel.
Ocean Resort Casino in Atlantic City is offering free rooms.
Marriot Hotels and the Intercontinental Hotel Group are waiving cancellation fees and rules about pets "throughout the Southeast," Fox News reports.
Ports in Florida opened terminals "to cruise ships making unexpected ports of call," per Fox News.
Airlines including American, Jetblue, Delta, United, Southwest, and Alaska waived cancellation or rebooking fees for passengers traveling to affected cities.
Go deeper