2020 Dems: Rebels v. restorationists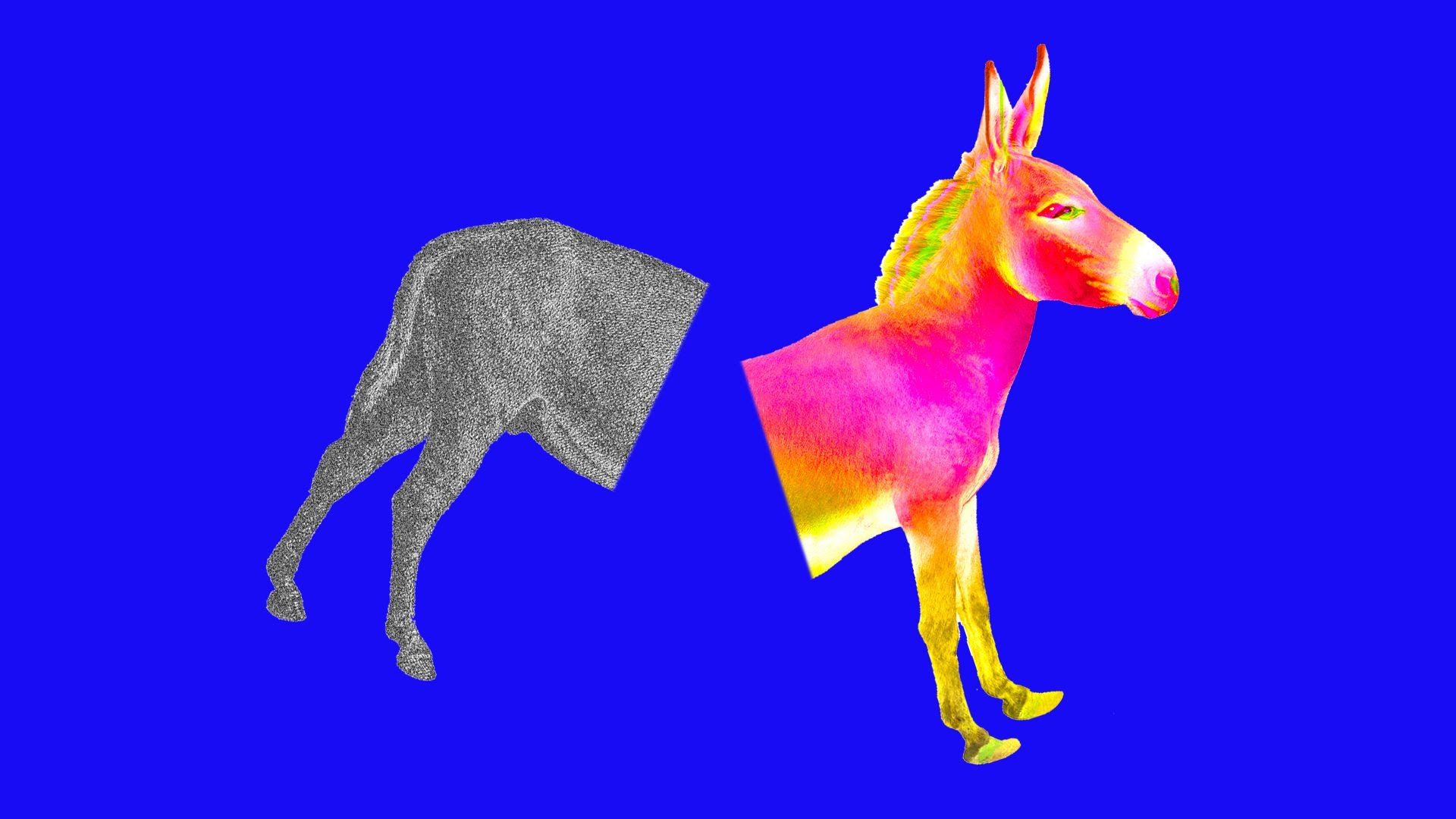 The most telling split among 2020 Democratic hopefuls won't be over policy, but whether to match President Trump's scorched-earth tactics, top Democrats tell Jonathan Swan and me.
"The key question is: How crazy will Trump make us?" asked a veteran of Democratic presidential campaigns. "How far out there will you go to be like Trump?"
The two camps:
The "responsible restorationists" will say: As soon as Trump's gone, we should go back to the way things were. Their campaign style will reflect Michelle Obama's famous line: "When they go low, we go high."
Instead, the "ruthless radicals" will say: Screw the old rules. When they go low, "hit harder," as Stormy Daniels lawyer Michael Avenatti put it during his 2020 water-testing appearances.
Avenatti, and senators Elizabeth Warren and Cory Booker, are in the more aggressive camp:
Avenatti says Democratic candidates for 2020 must commit to expanding the Supreme Court bench to 11 seats to pack the court with Democrats.
Booker had his "I am Spartacus" moment at the Kavanaugh confirmation hearing.
And Warren recently told CNN the 25th amendment should be used to remove Trump from office if his senior officials don't think he can do his job.
The restorationists could include candidates like Michael Bloomberg, Colorado Gov. John Hickenlooper, former New Orleans Mayor Mitch Landrieu and L.A. Mayor Eric Garcetti.
Joe Biden is a traditionalist but has flirted with Trumpian language, saying in 2016 that if they were in high school, he would've taken Trump "behind the gym and beat the hell out of him" for demeaning women.
Scott Pastrick — president of Prime Policy Group, former DNC treasurer under Bill Clinton, and longtime adviser to Democratic presidential candidates — said : "You've got this divide between people who want to govern and be more measured, ... and another side that's hellbent on breaking china."
"It's the activist base, the screamers, looking to do whatever they can to push back on Trump and demonstrate that they are ideologically pure. And I'm afraid that this is going to drive us right into extinction."
A strategist for one of the 2020 candidate told me this calibration will be tough: Primary voters hunger for "someone to descend to Trump's tactics." But general-election voters are more likely to prefer "a hopeful message about making government boring again."
Be smart: Whichever course a candidate favors, it has to be genuine. As a longtime Democratic operative told me: "Hillary tried to go high but then went low, and no one bought it."
Go deeper