Trump tweets shred Mnuchin's credibility in China trade talks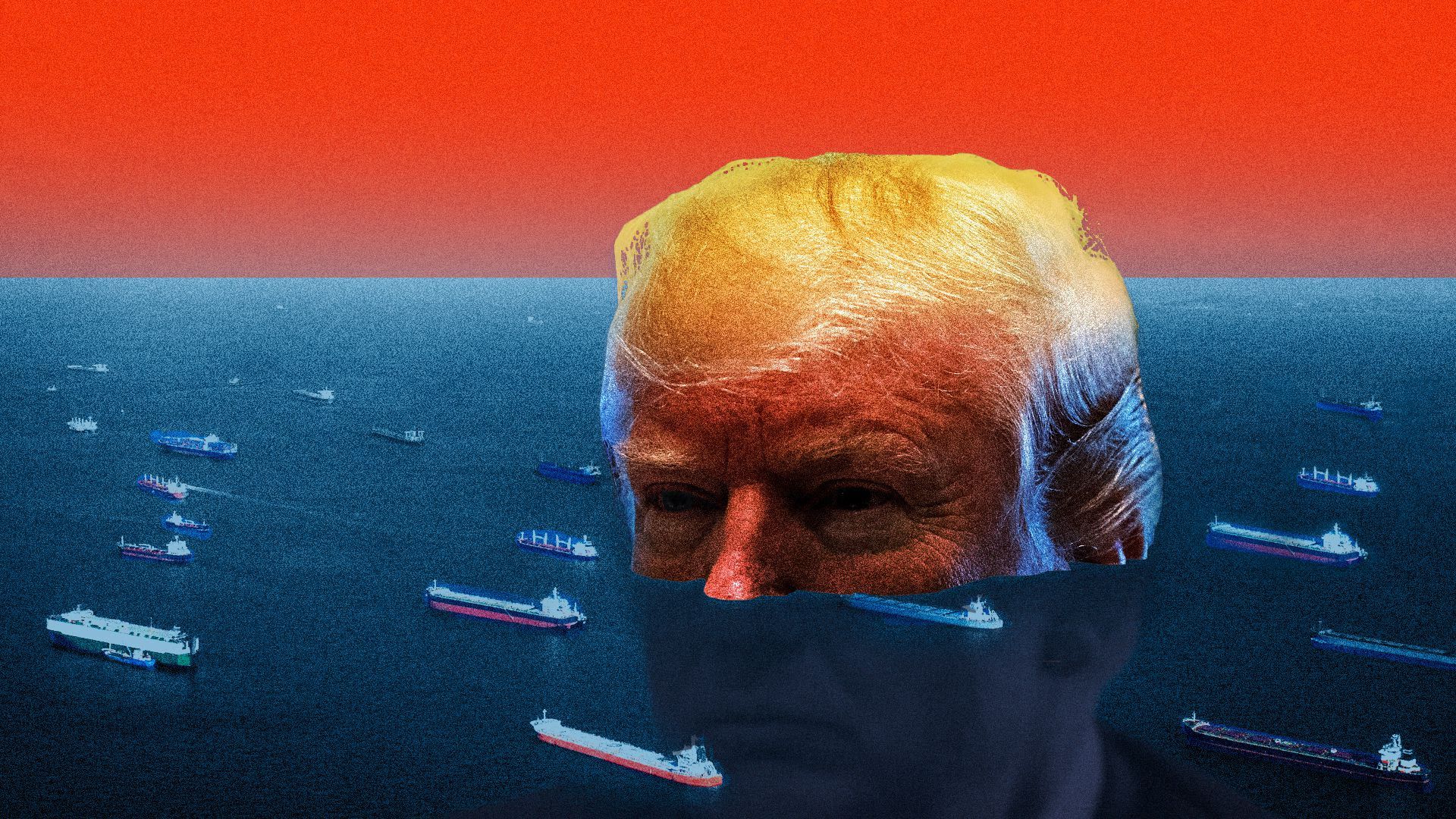 Bloomberg reported at noon today that President Donald Trump has now directed his staff to proceed with the next round of tariffs on $200 billion of Chinese imports.
What's happening: On Thursday, the Wall Street Journal broke the news that Treasury Secretary Steven Mnuchin had extended an invitation to senior economic official Liu He to return to D.C. for another round of talks.
The other side: The Chinese side acknowledged the invitation but has not yet agreed, and between Trump's decision to move forward on the next round of tariffs and a Thursday tweet, I doubt they will accept.
Trump may have already decreased the likelihood Liu will return to D.C. by tweeting on Thursday:
My thought bubble: It's going to take a lot of backchannel reassurances and promises to get Liu back to D.C. The Chinese understand that there's disagreement among Trump's top advisers and Liu has been humiliated on two recent trips to D.C.
Liu did not get even a handshake with Trump when he came to D.C. in early March.
And, in May he thought he had reached a deal to suspend the trade war, only to have Trump reject it in a tweet.
The bottom line: That "reversal-by-tweet" methodology also shredded any remaining credibility Mnuchin had in Beijing, so unless the Chinese are hearing directly from Trump or other top members of his inner circle, they are going to be very wary.
Go deeper:
Go deeper