The Road Forward: The Era of Autonomous Vehicles
Thursday morning, Axios' Kim Hart sat down with three industry experts to discuss the future of autonomous vehicles, and the obstacles and opportunities that lay ahead for them. To get the technology, policy, and automaker perspectives, we heard from Global Automakers CEO John Bozzella, SAE International CEO David Schutt, and Rep. Robert Latta.
Why it mattered: This series of conversations explored why Americans fear driverless cars, how that fear could be mitigated, and the potential consequences of delaying AV innovation and policy.
SAE International CEO Dr. David L. Schutt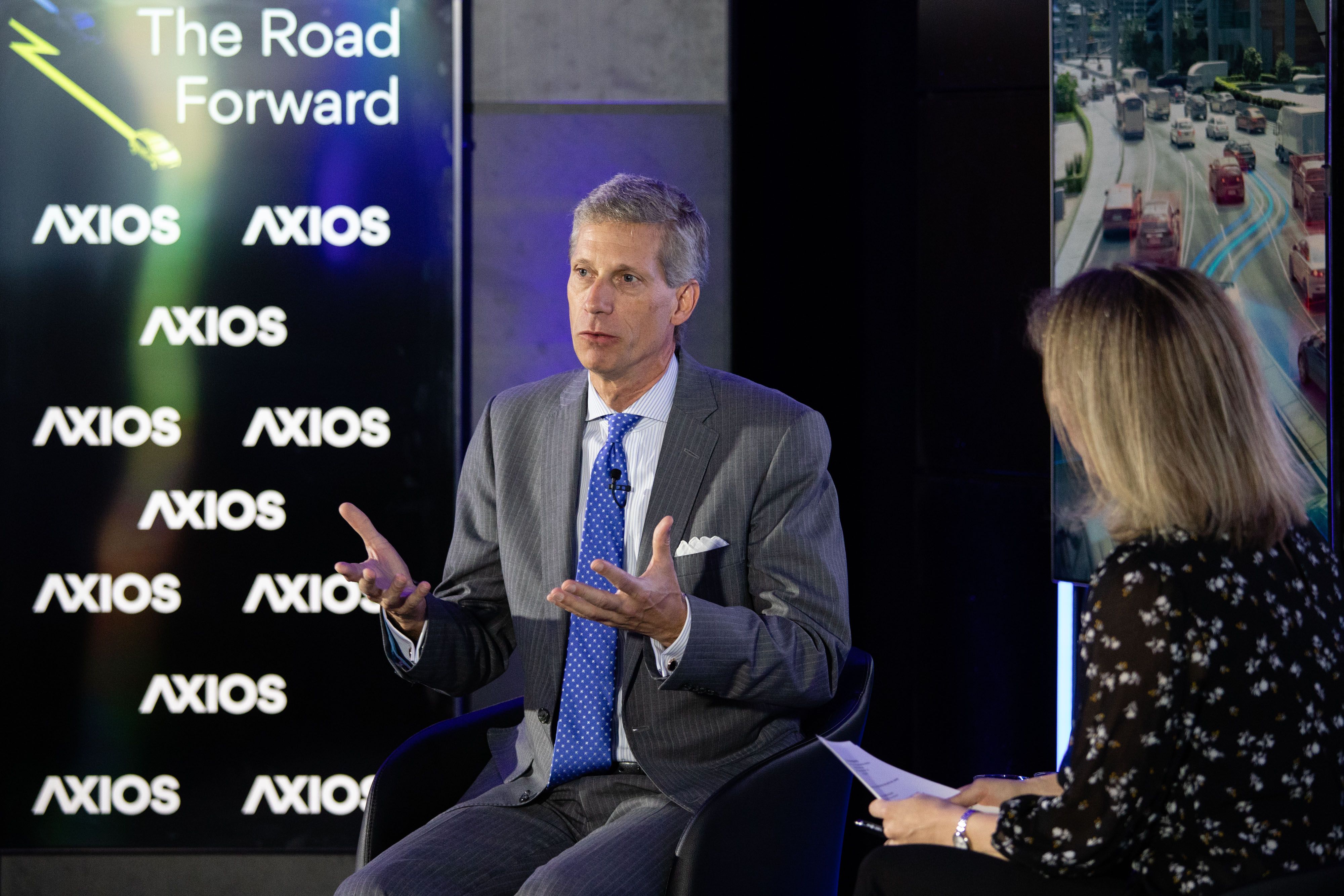 Schutt explained what stage autonomous vehicles are currently in and the biggest challenge they face going forward.
SAE International's autonomy scale. "[There's] everything from level zero, where the human being does everything, to level 5, where you fall asleep in the back seat and magically appear. Right now, level 2 cars are in the market place."
Roadblocks and solutions. "One of the great challenges we're facing is finding a way to make people more comfortable with AV. That comes from the industry and organizations engaging the public on concerns and fears, test drives and getting the facts on the table."
Rep. Robert Latta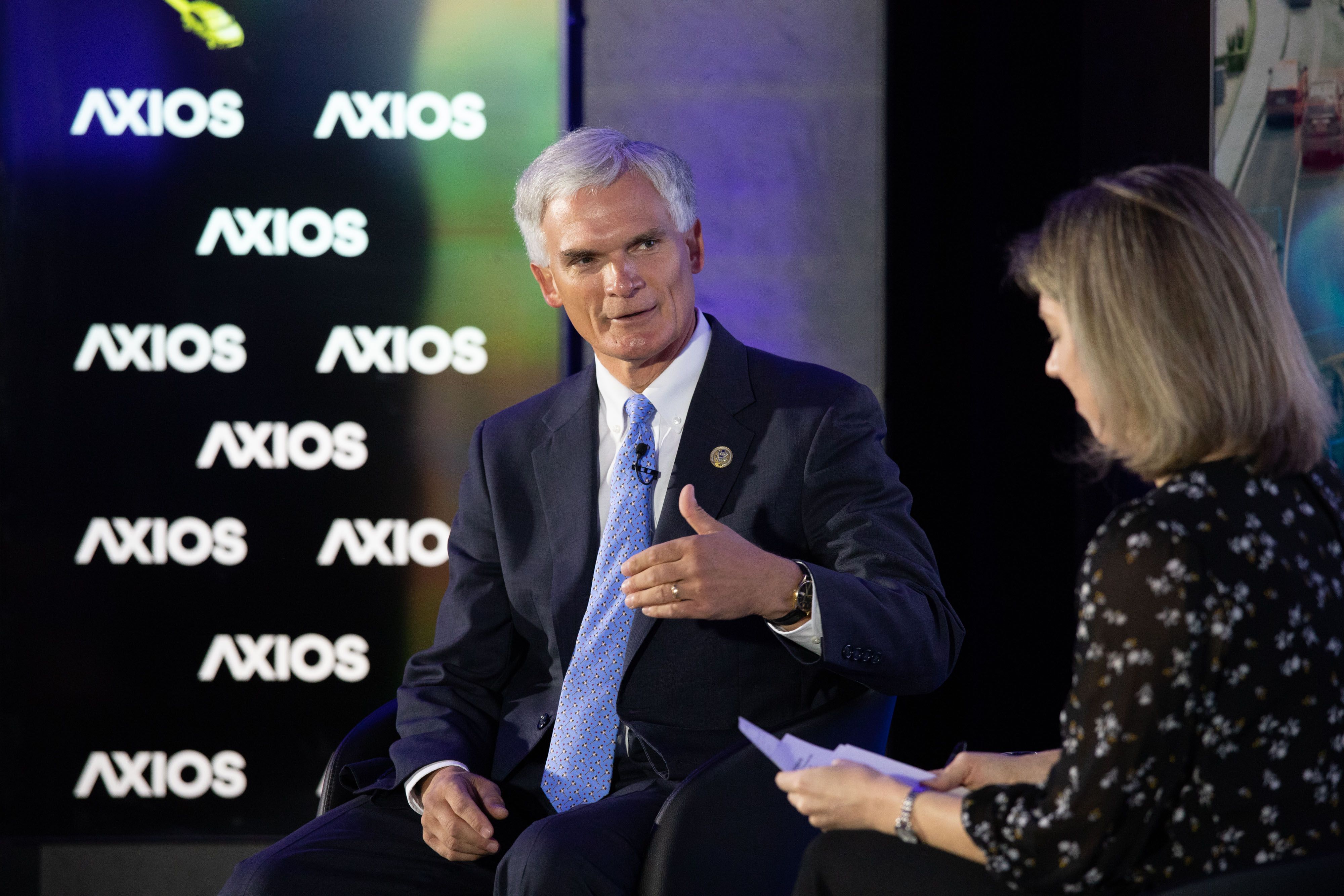 Rep. Latta, who authored the House's SELF DRIVE Act that's currently stuck in the Senate, discussed the economic impact of delaying autonomous vehicle standards and innovation. He also addressed the safety concerns surrounding these vehicles.
Latta emphasized his focus on "safety first, safety last, safety always." "We want to make sure these cars are safe and even safer than cars on the road today — including having a plan when it comes to cybersecurity and privacy."
On the need for country-wide standards. "We don't want all the states out there coming up with their own plan." He pointed out that patchwork regulations could lead to autonomous vehicles not being able to cross state lines.
On moving policy forward. "Time is running out" to get policy caught up with innovation.
"My fear is we'll fall behind" the rest of the world.
Global Automakers CEO John Bozzella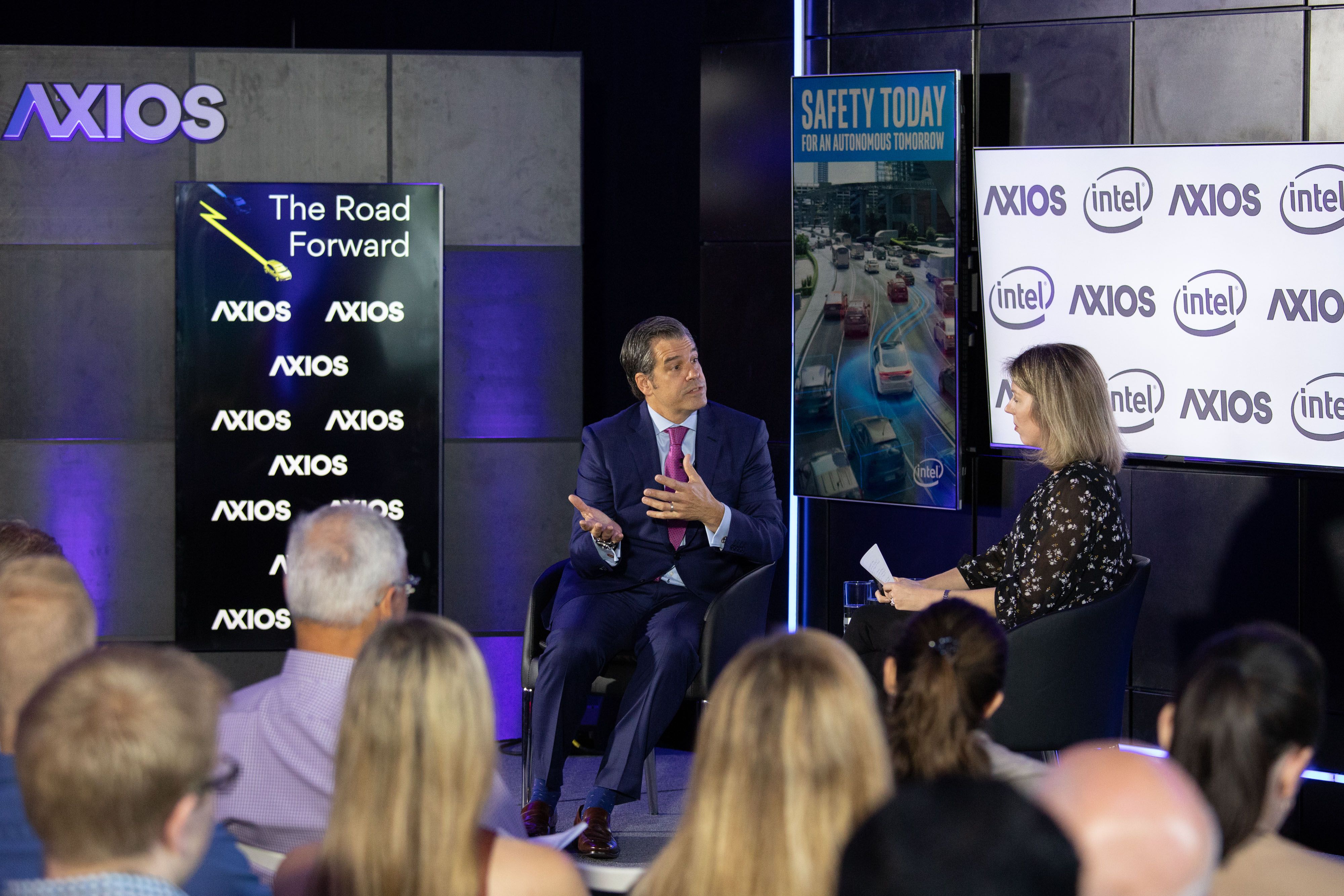 Bozzella gave his perspective on the current state of autonomous vehicle innovation and policy, and what he hopes it becomes.
Mitigating crashes with technology. "37,150 people dying on America's roadways is way too many. It's a tragedy and we need to fix that, and technology is a big piece of the answer."
Crashes then vs. crashes now. "In the past, we were talking about crash worthiness — meaning getting a human being to survive a crash. Now we're talking about crash avoidance. The technologies are very different. The systems are very different."
The policy lag. "There's a lot of mechanical, electrical, and computer engineering being done [on autonomous vehicles]. The work that we're behind on is the political and policy engineering."
The need for consistent policy. "We need a set of rules across the country in order to encourage innovation."
Go deeper:
Thank you Intel for sponsoring this event.
Go deeper