Super Typhoon Mangkhut strikes Philippines as a Category 5 storm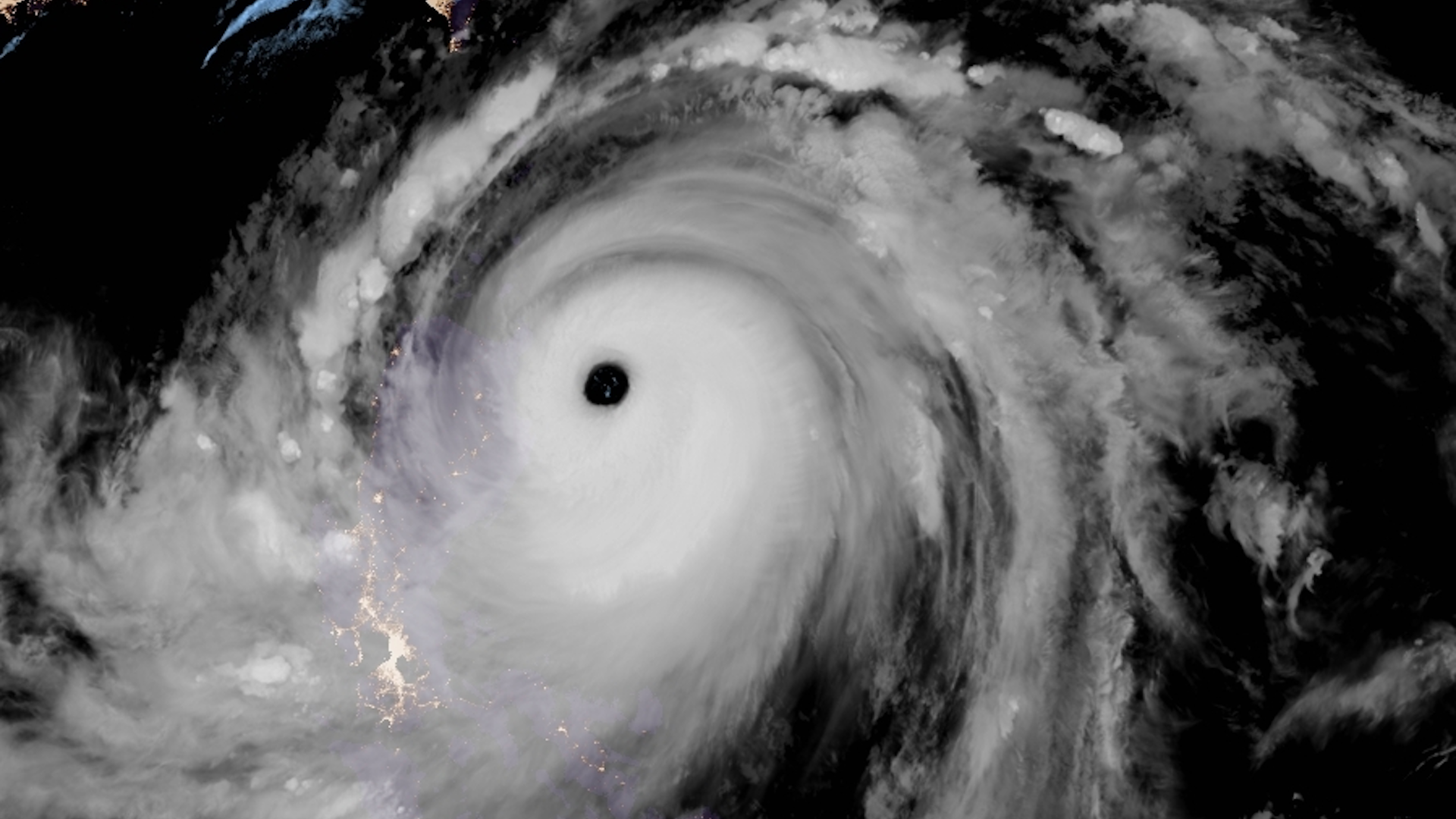 While most of the attention in the U.S. has focused on Hurricane Florence, a far stronger storm has struck more vulnerable country, as Super Typhoon Mangkhut made landfall on the island of Luzon in the Philippines.
Why this matters: Mangkhut, which struck land Friday afternoon Eastern time, is one of the strongest typhoons to hit that country since the devastating Super Typhoon Haiyan virtually wiped the city of Tacloban off the map in 2013.
The storm is packing maximum sustained winds of 165 mph, and is likely to produce a storm surge of 2 to 3 meters, or at least 6.5 to 10 feet above ground level — if not higher.
The details: This super typhoon is likely to traverse the northern part of Luzon, far enough away from Manila to avoid the most heavily populated parts of the country. But the region is still home to about 4 million people.
It's likely to cause extreme damage where it comes ashore, with threats including mudslides, flash flooding, catastrophic wind damage as well as storm surge flooding.
At one time, Mangkhut packed sustained winds of a staggering 180 miles per hour, which made it the most intense storm to form in the northern hemisphere so far in 2018.
The backstory: The Philippines tend to be ground zero for some of the most powerful storms on Earth, since they lie close to an area of extremely high sea surface temperatures and relatively low wind shear, two of the key ingredients to fuel these weather systems.
What to watch: The storm is expected to go on to strike near Hong Kong during the weekend. The Joint Typhoon Warning Center predicts it will be the equivalent of a Category 4 hurricane when it reaches China.
Go deeper