Paul Manafort cuts "cooperation agreement" with Robert Mueller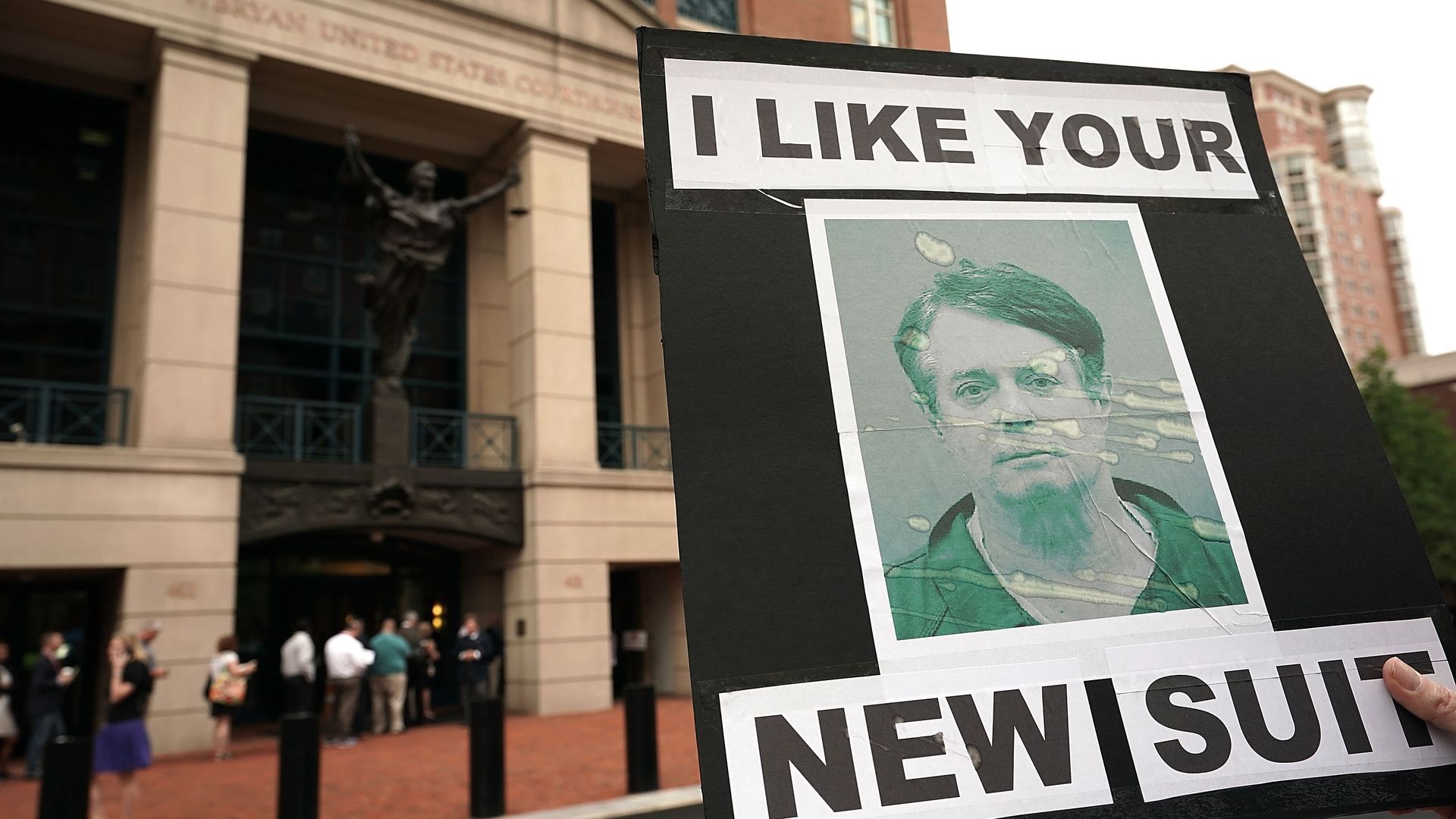 Former Trump campaign chairman Paul Manafort has pleaded guilty to charges brought forth by special counsel Robert Mueller, and has entered into a "cooperation agreement" with the Justice Department. He'll also plead guilty to the 10 charges that were declared a mistrial last month, per ABC News.
The bottom line: It's not clear what kind of information Manafort has to provide Mueller — or who he might implicate. But five other charges were dropped by prosecutors, the NYT reports, "encompassing money laundering and violations of a lobbying disclosure law."
The backdrop: Manafort was found guilty on eight criminal counts in August, including bank fraud, tax fraud and hiding a foreign bank account. And per the Times, he's been "reassessing his legal risks" ever since.
The details: The documents filed by the special counsel on Friday allege that Manafort engaged in conspiracy against the U.S., including money laundering, tax fraud, failing to file Foreign Bank Account Reports, violating the Foreign Agents Registration Act, and lying and misrepresenting to the Department of Justice.
It also claims he conspired to obstruct justice through witness tampering.
President Trump has voiced support for Manafort in the past, praising him for not caving into pressure to make a deal.
Statement from White House: "This had absolutely nothing to do with the President or his victorious 2016 Presidential campaign," said Press Secretary Sarah Sanders. "It is totally unrelated."
Go deeper