Go deeper: Read the charges against Paul Manafort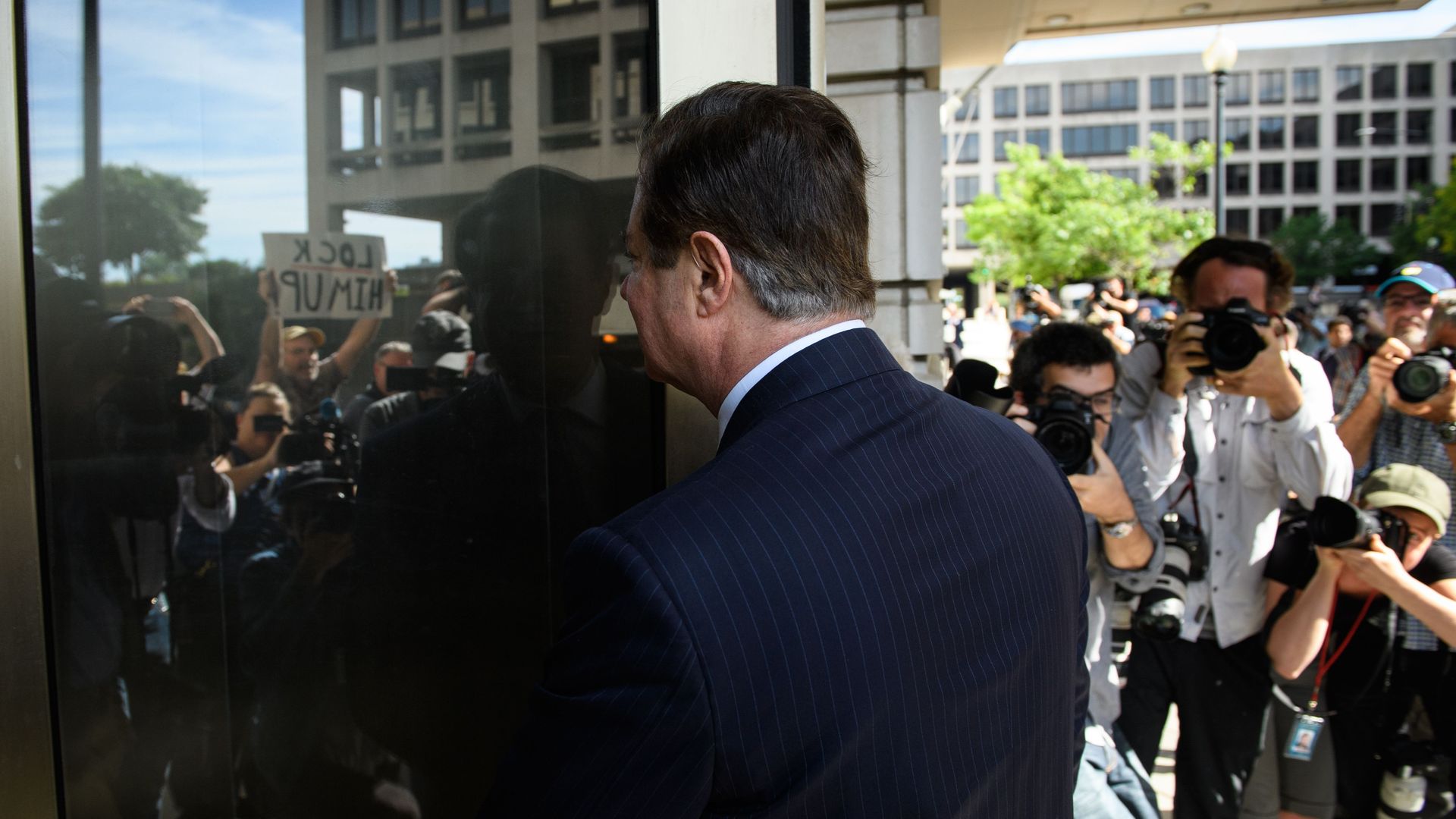 President Trump's former campaign chairman Paul Manafort pleaded guilty Friday to new charges brought forth by the special counsel, and entered into a "cooperation agreement" with the Justice Department.
The big picture: In the new charges, Manafort was accused of disseminating false stories on behalf of his pro-Russia, Ukrainian client and not disclosing his lobbying efforts to the Justice Department as required by law. He was also found guilty last month on eight counts of bank and tax fraud.
What we don't know: What kind of information Manafort has to provide Mueller — or who he'll offer up dirt on.
Key takeaways from the filing of new allegations, as outlined by the New York Times' Kenneth Vogel:
The filing claims Manafort broke the Foreign Agents Registration Act by not revealing his lobbying efforts on behalf of his Ukrainian clients.
Manafort purposely planted a fake story in the media that a senior Obama official, who supported Ukrainian Prime Minister Yulia Tymoshenko, was anti-semitic in order to persuade the U.S. public to instead favor his client, pro-Russia former Ukrainian President Viktor Yanukovych.

Manafort "sought to have the Administration understand that 'the Jewish community will take this out on Obama on election day if he does nothing,'" according to the filing.

He tried to keep his lobbying efforts on behalf of Ukraine secret, asking his lobbyists at one point to spread a false story that claimed "Tymochsenko had paid for the murder of a Ukrainian official," but with "no fingerprints." He said the "goal is to plant some stink on Tymo," per the filing.
The report also suggests that lobbying firms who worked with Manafort — and received payment from his off-shore accounts — were aware that they were working on behalf of the pro-Russia, Ukrainian government.
Go deeper