China may hold out on trade longer than Trump thinks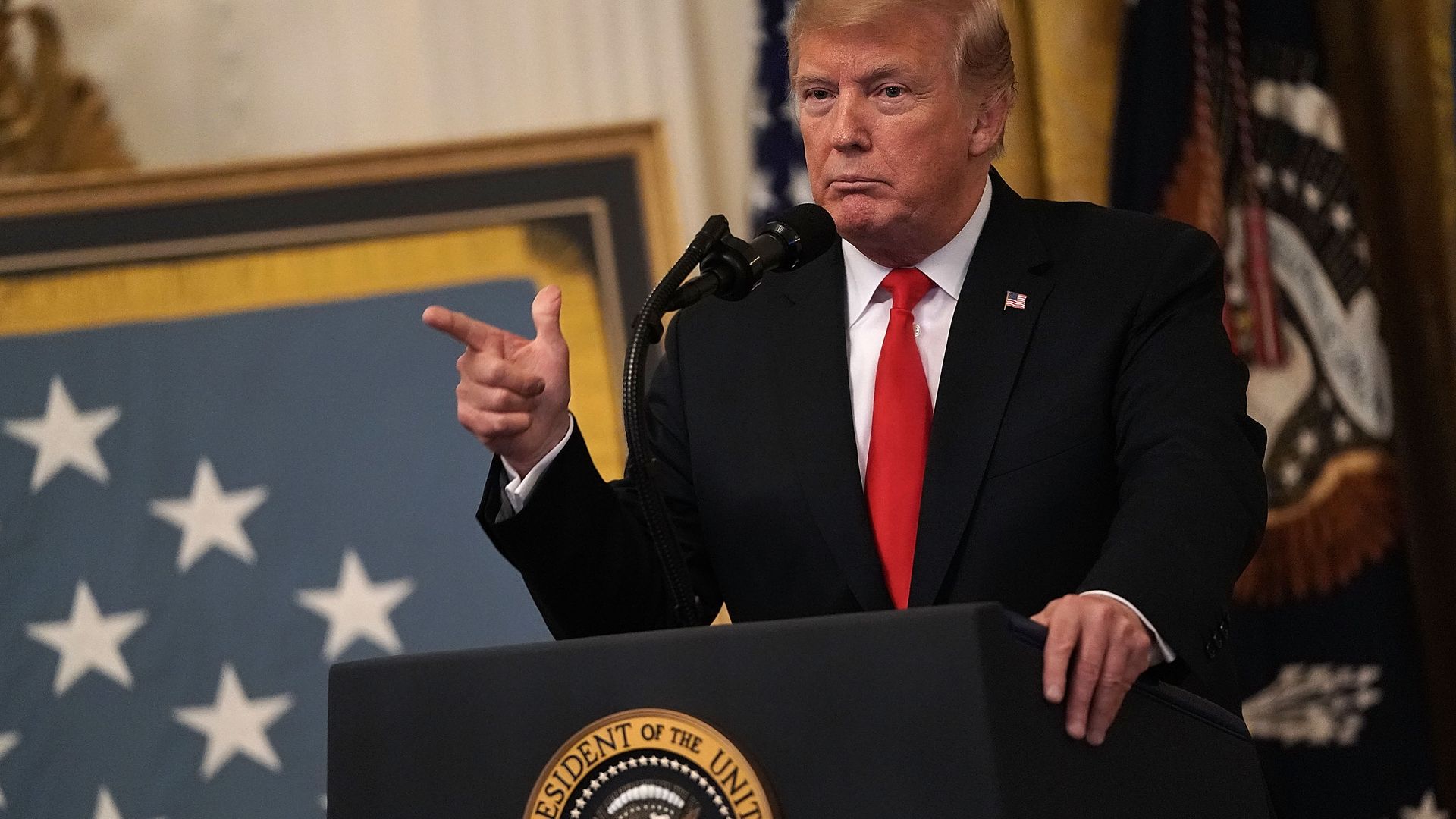 A former U.S. trade negotiator, Jeff Moon, told the Washington Post that the belief that China will cave and make a deal with the U.S. is "a massive miscalculation."
The big picture: President Trump said in a tweet Thursday that China is "under pressure to make a deal with us," while their markets "are collapsing." But analysts note that the volatility of the Chinese stock market doesn't impact the country like it would the U.S. Economist Andrew Polk told the Post, "Trump has less leverage than he thinks," because while the Chinese economy "has its own issues...it's not about to blow up."
Go deeper: Axios' Steve LeVine reported in August that the trade war with China is likely to last "well into the second half of next year and perhaps beyond."
Go deeper