Before FTC, Big Tech critics mocked as mere populists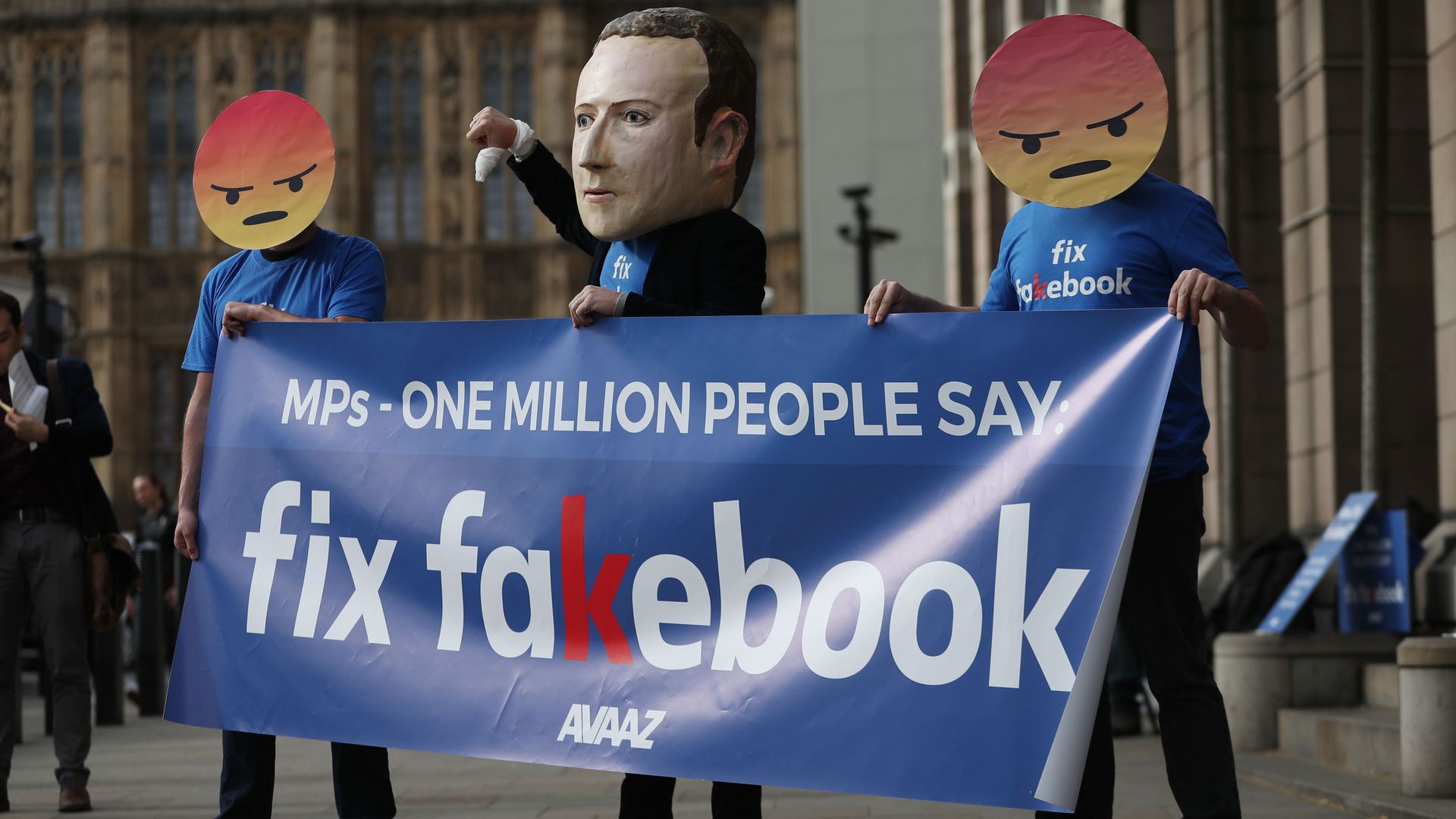 On the first day of much-awaited hearings before the U.S. Federal Trade Commission, a series of speakers mocked Big Tech critics as populists peddling unmoored theories for guaranteeing a fair market for consumers.
What's going on: Today's FTC hearing came as public and political leaders in the U.S. and Europe are grappling with the sudden recognition of the immense commercial, political and social power held by tech giants like Amazon, Facebook and Google.
On both continents, the companies face the potential for stiff regulation. But most of today's speakers belittled proposals to regulate the companies, with some suggesting that it is not clear that they hold too much market power, or even what a tech business is.
"An amorphous concept of bigness and fairness would lead to politically motivated enforcement" of anti-trust laws, said Janet McDavid, a leading anti-trust lawyer based in Washington, D.C.
She said proposals she has seen are "poorly designed to attack social issues" that would be better addressed elsewhere, such as by legislators.
Timothy Muris, a former FTC chairman and now a professor at George Mason University, said regulation would protect "less-efficient businesses," adding, "We've been down the populist road before."
The criticism appeared at least in part aimed at a much-circulated paper by Lina Khan, a recent Yale Law School graduate who recently was hired by the FTC. Khan's paper challenged the underpinning of current anti-trust law, and argued that it fails to address unique market challenges posed by Amazon.
The paper helped to galvanize the current debate around regulating the Big Tech companies.
Go deeper