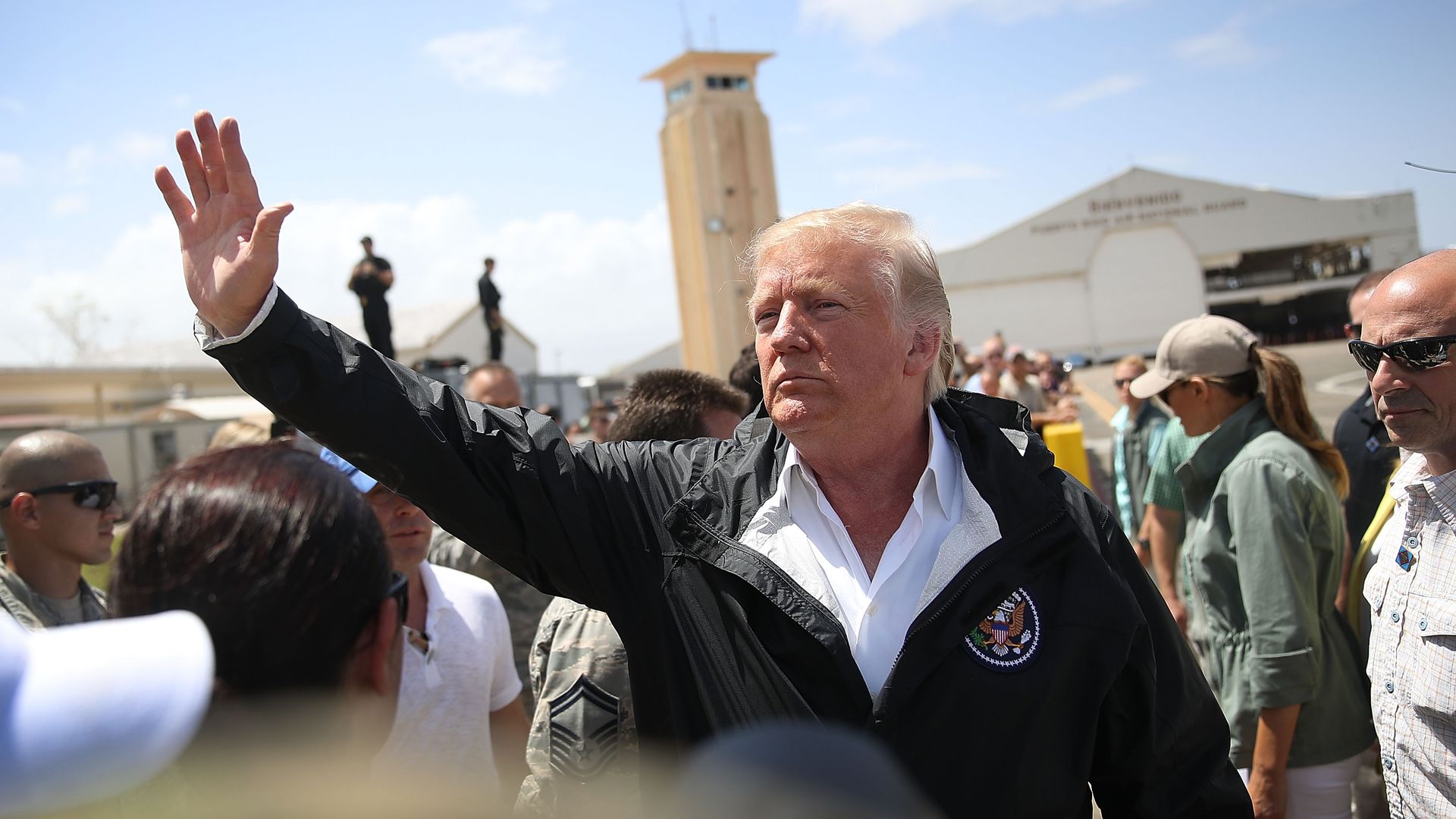 President Trump set off a social media firestorm Thursday after claiming, without evidence, that Democrats had inflated the Puerto Rican death toll stemming from last year's Hurricane Maria.
The big picture: The death toll estimate, the product of a George Washington University study that was commissioned by the Puerto Rican government, was a conservative one. And lawmakers were not shy about calling out the president for his baseless claim.
What they're saying:
Speaker of the House Paul Ryan (R-Wis.): "Casualties don't make a person look bad, so I have no reason to dispute these numbers."
Gov. Rick Scott (R-Fla.): "I disagree with @

POTUS

– an independent study said thousands were lost and Gov. Rosselló agreed. I've been to Puerto Rico 7 times & saw devastation firsthand. The loss of any life is tragic; the extent of lives lost as a result of Maria is heart wrenching. I'll continue to help PR."
Go deeper