Russian suspects in Skripal poisoning claim they were tourists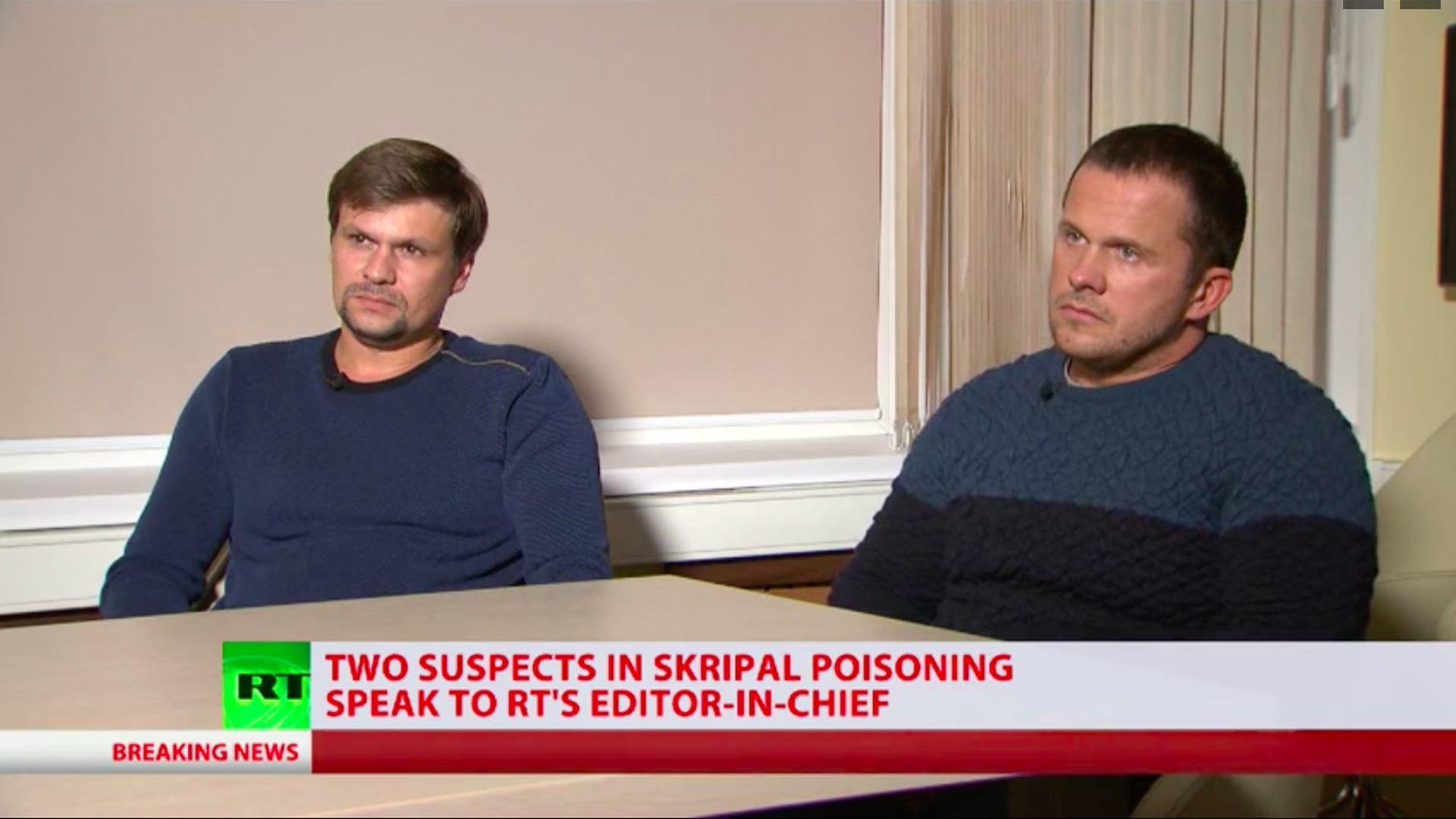 The two Russian suspects charged by U.K. police in the Novichok poisoning of former spy Sergei Skripal on British soil told state-run RT that they are not intelligence officers, but tourists who were in England visiting the famous Salisbury Cathedral.
Why it matters: The conclusion that the two men were officers of the GRU directed by the Kremlin to carry out the poisoning came after months of investigation by British intelligence. The assessment was backed in a joint statement by the U.K.'s major allies, but has repeatedly been denied by Russian President Vladimir Putin.
Go deeper