Reality check: Trump is wrong on Hurricane Maria death toll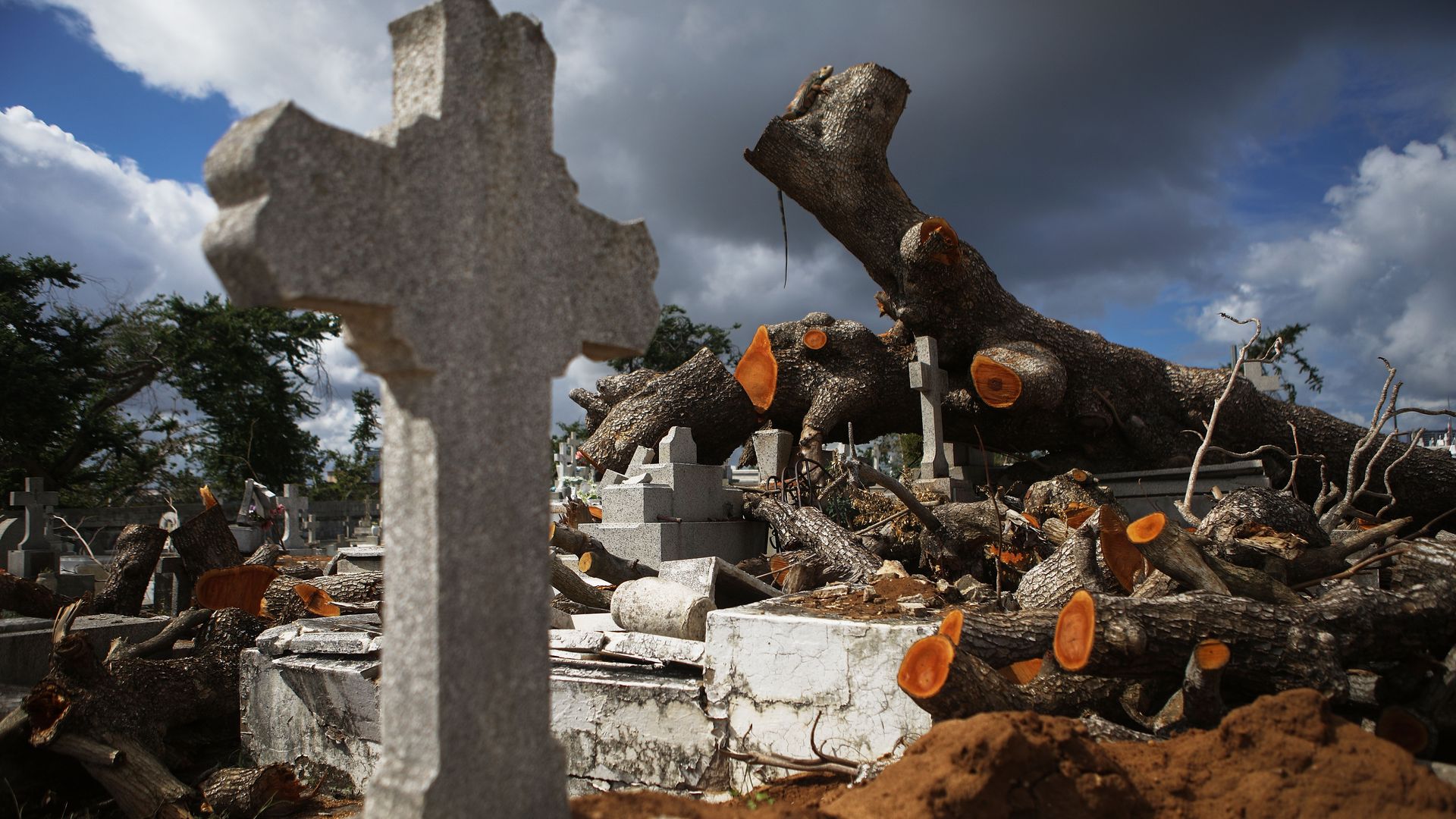 President Trump claimed on Thursday, without evidence, that the death toll of Hurricane Maria was "done by the Democrats in order to make me look as bad as possible," and disputed the official count of almost 3,000 deaths.
Reality check: The number provided by the George Washington University study, which was commissioned by the Puerto Rican government, was conservative, the report's authors noted in the study.
The details: A key component of the report was an excess mortality study, which involved analyzing past mortality patterns from 2010 to 2017 in order to predict the expected number of deaths had Hurricane Maria not occurred, and comparing this to actual deaths observed.
The researchers also needed to project forward mortality with and without the hurricane, which required taking account for the massive migration off the island in the storm's wake. For observed deaths, the study relied on records for all deaths between September 2017 and February 2018 from the Puerto Rico Department of Public Health.
The study estimated that total excess deaths after the hurricane, when accounting for off-island migration, amounted to 2,975 for the period from September 2017 through February 2018.
The count included those that died due to circumstances after the hurricane, such as the scarce health services and completely immobile power grid.
The study found that medical professionals had not been trained in how to fill out death certificates in a post-disaster situation, and hesitated to attribute fatalities to the storm either directly or indirectly. This may have led to the initial low death toll that the Puerto Rican government reported.
Further bolstering its findings is the fact that the George Washington University study was not the only one to find a far higher death toll than what was initially reported.
Go deeper: Hurricane Maria's official death count raised to 2,975 after study
Go deeper